CHICAGO — Former State Sen. Rickey Hendon dozed off while watching his Chicago Cubs lose on Thursday, only to be awakened by a phone call that he'd won the lottery.
It wasn't instant cash, but a state lottery drawing awarding dozens of companies the right to both sell and earn some serious green – a conditional cannabis dispensary license.
Fifty-five licenses were doled out after a digital drawing conducted by the Illinois Lottery. Of the statewide licenses, 36 are eligible to open in the Chicago-Naperville-Elgin area.
The new licenses are the culmination of a long-delayed process that saw current cannabis companies, overwhelmingly owned by white men, cash in on the state's booming new industry as budding entrepreneurs sat on the sidelines.
For over a year, the pandemic, lawsuits, botched application scoring and legislative deal-making delayed the awarding of new licenses to enter the legal pot industry.
RELATED: After Fierce Backlash, Michigan-Based Pot Shop Drops Lawsuit To Block Illinois Cannabis Lottery
While winners expressed joy and relief, a court ruling announced Wednesday could dampen the mood. A Cook County judge ruled that while the lottery, and another one next week, could move forward, the results aren't final until he rules on a pending case challenging the process for awarding the licenses Aug. 9.
State officials said 626 companies were eligible for Thursday's lottery, the first of three lotteries that will distribute 185 licenses in total.
"Illinois has taken the most comprehensive approach in the country to putting social justice at the heart of cannabis legalization, and today is an important day in expanding the diversity of the industry — on top of all the work we've already done to expunge convictions and investing tens of millions of cannabis revenue into the communities hit hardest by the war on drugs," Toi Hutchinson, Senior Advisor to the Governor for Cannabis, said in a press release announcing the winners. "We look forward to seeing businesses get off the ground and into this space."
Hendon was among the lucky winners. His group, Westside Visionaries, was selected for a license in the Chicago area. Hendon didn't disclose the full list of investors in the group, but they include his son, daughter and a few "retirees" from the West Side.
By Thursday evening, he "got a glass of wine and rolled a joint" to celebrate.
"I was 14…when I got introduced to cannabis," he said. "I knew it was cool then and it's still cool now."
The plant has helped Hendon recover from a health scare this year and allows him to continue to play softball at the age of 67, he said. While rattling off his softball stats, the retired lawmaker said he makes his own cannabis-infused creams and oils.
"I'm having a great year, but I had a health scare and my body was all banged up and I put it all over my body and now when I go out on the softball field, a lot of the guys come to me for some of the cream that I make out of cannabis," he said.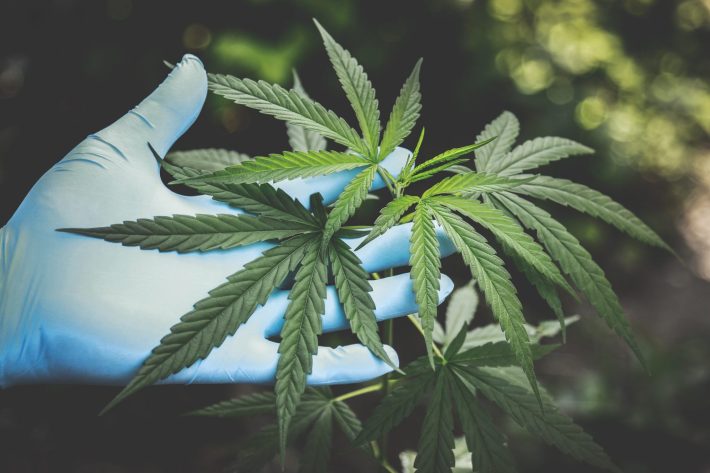 Last fall, the state announced just 21 groups had tied with perfect scores on their applications and would enter a lottery to award 75 licenses — setting in motion a bevy of lawsuits, claims of errors in scoring by accounting firm KPMG and demands that the state work on a fix to ensure more groups would benefit from weed legalization.
After applicants were allowed to fix deficiencies in their applications and a new state law created 110 new recreational dispensary licenses, hundreds more groups became eligible for a coveted license.
Hendon joined forces with other cannabis equity advocates last year to push for changes to the state law regulating dispensary licenses. The coalition has become a strong force in the industry, teaming up with State Rep. LaShawn Ford (D-Chicago) and others to craft and pass the law that created the new licenses this spring.
Another member of that coalition, Edie Moore, executive director of Chicago Norml, is listed as a manager of another firm that won a license in the Chicago region.
Hendon said he wasn't concerned about the optics of a former lawmaker cashing in on the new cannabis industry and that winning a license wouldn't stop him from fighting for more equity, saying "there's a lot more to be done."
The state should expand the maximum square footage of canopy space for craft grow facilities, so that "African Americans and Latinos can grow up to 100,000 square feet" and better compete with the existing cultivation centers, he said.
"I worked harder on this sh-t than anybody walking the face of Illinois," he said. "I marched, I protested when the state was wrong. I stood up against the state and said it, when (Gov. JB Pritzker) got it right, I stood up to the militants and said that."
Hendon, who represented the city's West Side in the statehouse and as an alderman, said he'll open in his home turf near the United Center, unless he and others are successful in persuading Mayor Lori Lightfoot to open up the city's Downtown to pot shops. He hopes to be open as soon as October.
Lightfoot, who previously said she doesn't want to see the Magnificent Mile turned into a "pot paradise," introduced an ordinance this month that would lessen zoning restrictions to open dispensaries in the city, but would retain a slimmed-down Downtown exclusion zone.
"I think it's going to be very important for the African American community to have stores in our community, but I think it's also important that we can be Downtown," Hendon said.
Wherever he opens, Hendon said he intends to keep prices down — which would stand out in a state with some of the highest legal weed prices in the nation.
"I've always said I think the taxes are too high," he said. "So if I can't get them to lower the tax, I'll have to convince my partners…to give a person a decent price. We intend to have a decent price, a lot of different strands and a decent price."
Other groups awarded a license have owners with ties to existing cannabis companies. The Sun-Times reported a company tied to Matt Estep, the co founder of Chicago-based Green Thumbs Industries, won a spot in the Decatur area. The paper reported Estep no longer works at Green Thumb, but is still a shareholder.
EarthMed, which has shops in Addison and Rosemont, was awarded a license in the Chicago region.
The number of eligible companies will be reduced for each of the next two lotteries because of different requirements. On Aug. 5, the state will award another 55 licenses to groups who earned their social equity status — meant to boost minority ownership — by the makeup of their ownership team, rather than the workforce they hired.
The final lottery, with 75 licenses dispensed Aug. 19, is open only to those groups who earned a perfect score on their applications. There are 133 groups eligible for licenses in that system, up from the 21 announced last fall.
That number will likely be lower by Aug. 19, as some may win licenses in the previous lotteries and withdraw their eligibility.
The Daily Line contributed to this story.
Subscribe to Block Club Chicago. Every dime we make funds reporting from Chicago's neighborhoods.
Already subscribe? Click here to support Block Club with a tax-deductible donation.