AVONDALE — About two years after dwindling sales shut down longtime family business Kay Shoes, the shoe store's owner is reviving the Avondale building.
Owner Monyca Price Flack is overhauling the building at 2839 N. Milwaukee Ave. to include six apartments, ground-floor retail and at least 16 bike parking spaces. Under Flack's plans, the building's facade and height will remain the same, and only the interior will be renovated.
The project doesn't include on-site parking. Typically, new and rehabbed apartment buildings require one parking space for every apartment under the city's zoning laws. But Flack on Friday won approval from the city's Zoning Board of Appeals to eliminate on-site parking, partly because of the site's close proximity to public transit.
Now Flack, who lives in suburban Glenview, is looking for a contractor to revamp the 11,500-square-foot building. The goal is to begin construction in the fall, she said.
"I'm just looking to do a thoughtful, practical project in a great neighborhood," Flack said.
Flack said she's finalizing many of the details, but the apartments will be two- and three-bedroom units to accommodate renters who are looking for more space during the pandemic. She said she's considering keeping the giant "Kay Shoes" sign and possibly naming the building "Kay Lofts" to pay tribute to the family business.
"I'm such a believer in the neighborhood, in what the area has to offer," Flack said. "If someone's gonna [redevelop] it, it might as well be me."
RELATED: After Nearly 50 Years In Avondale, Kay Shoes To Close
The project will inject new life into the building, which has sat vacant since summer 2019, when Flack closed Kay Shoes after nearly 50 years of business. Kay Shoes sold affordable shoes for working people and specialized in wide-width sizing.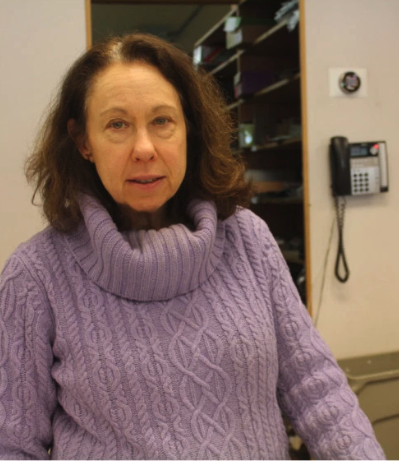 At the time, Flack blamed the closure on online retail giants like Amazon.
"We've weathered a lot of storms. We've weathered a lot of construction. We've weathered a lot of changes in demographics. But the main reason is people shop differently," Flack said at the time.
Kay Shoes had a long history on Milwaukee Avenue. Flack's parents, Sol and Harriet Price, took over the shoe store in 1972, following in the footsteps of Flack's grandfather, who also sold shoes. At the time, the shoe store was across the street.
After a fire damaged the original shop in 1982, Flack's parents moved the store to 2839 N. Milwaukee Ave. For many years, the store was one of many thriving retailers on the commercial strip.
"When we had a sidewalk sale, it would be crazy," Flack previously said of Kay Shoes' early days.
Over the years, Flack's parents opened several shoe stores, wholesalers and concessions across the city, including Alamo Shoes in Andersonville and a second Kay Shoes at Milwaukee Avenue and Central Park avenues. The second Kay Shoes closed more than a decade ago — also due to lagging sales. Alamo Shoes remains open.
With the redevelopment project, Flack said she hopes to keep her family's legacy alive. At first, she planned on selling the building to a developer. When the pandemic quashed those plans, she decided to redevelop the building herself, she said.
"I started doing some homework and realized I could make something nice and keep it in my family," she said. "It's a great block. It's such a good location."
Once complete, Flack's rehabbed building will be the latest addition to a stretch of Milwaukee Avenue that has struggled to attract businesses and development activity but is beginning to rebound.
Bric a Brac record shop is moving to 2843 N. Milwaukee Ave. The owners are also opening an adjoining coffee shop. Further north, another developer has received approval to rehab and redevelop a vacant six-unit apartment building at 2901 N. Milwaukee Ave.
Subscribe to Block Club Chicago, an independent, 501(c)(3), journalist-run newsroom. Every dime we make funds reporting from Chicago's neighborhoods.
Already subscribe? Click here to support Block Club with a tax-deductible donation.