BRONZEVILLE — Julia Magnus has always lived around birds.
Her family raised parrots when she was growing up. Nowadays, her Bronzeville yard is home to birds like Fuego, a fiery game rooster, and Ember Miji Pop Claw, a chicken with spurs. She's become an animal rights lawyer and a volunteer at Chicago Roo Crew, a female-led group that advocates for the care of roosters in the city.
It's a life where her birds' clucking never gets old. But now her organization and volunteers need help.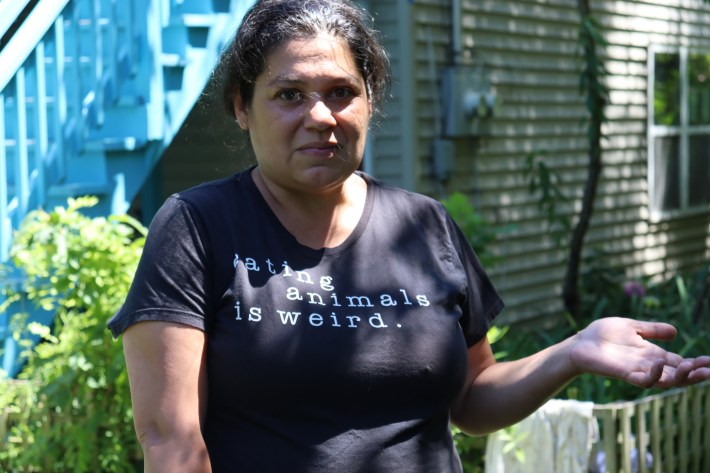 During the pandemic, Chicago Roo Crew has been inundated with birds who were often given up by people who said the animals were more work than they'd anticipated. At one point, the group received six requests in two weeks to foster roosters and birds. They've had to stop taking in birds, and medical expenses are ballooning for the ones they are caring for.
Now the group has started a GoFundMe to help pay outstanding veterinary bills. As of Friday, they've raised just over $3,100, which Magnus said is less than half of what they owe to care for the birds.
"The more people who contribute to the vet bills, and the more people, equally as importantly, offer to foster or adopt, the more we can take and the more we can do," she said.
Facing Increased Challenges
Over the past several years, the Chicago Roo Crew has worked throughout the city to provide resources, guidance and other services to people raising hens and roosters, less common but increasingly sought-after animal companions. Volunteers often go on chicken runs, which are rescue trips to save lost or dumped chickens who the group then fosters.
"They're very special, intelligent animals," Magnus said.
Other work includes collaborating with groups like the Chicago Chicken Rescue, a local animal sanctuary, to organize rescues and care for birds, many of which have disabilities or are ex-fighters. Magnus and other volunteers also work with groups like Bronzeville-Kenwood Mutual Aid to share organically grown produce via a Facebook page.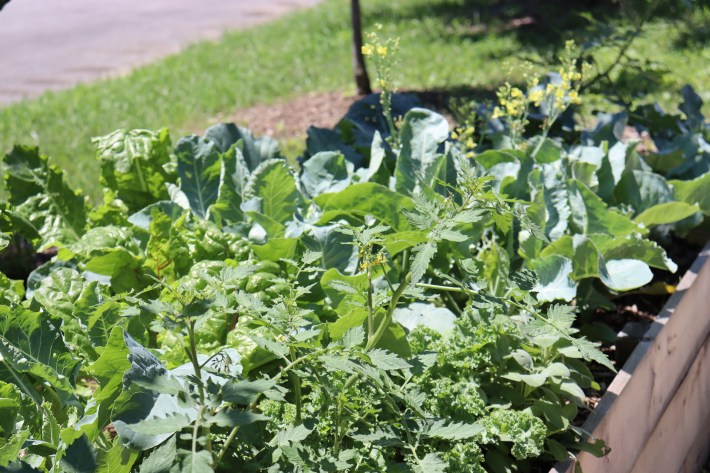 With their group at capacity, Magnus has had to start saying "no" to people asking for help, instead detailing other resources to care for chickens. This is necessary because it would irresponsible to take in more birds than they can handle, Magnus said.
"Right now, currently, we're closed for intake," Magnus said. "Because we have too many [birds] and our vet bills are tremendous."
Christina Zelano, founder of Chicago Chicken Rescue, also has to make tough decisions about which animals she's able to take in. 
"We also get an overwhelming number of requests just from people who live in the city and around the city to take in unwanted animals and pets," Zelano said. "That's a challenge. You know, we don't have unlimited space, and so we really have to prioritize animals that are in dire need of help."
The volunteers' work often is exacerbated by school hatchery projects and illegal cockfighting rings, which leave swaths of birds in need of homes.
Many of the birds Chicago Roo Crew fosters require medical care. Some suffer from upper respiratory or parasitic infections. Others are injured and missing eyes, limbs or combs. Frostbite is common during the winter.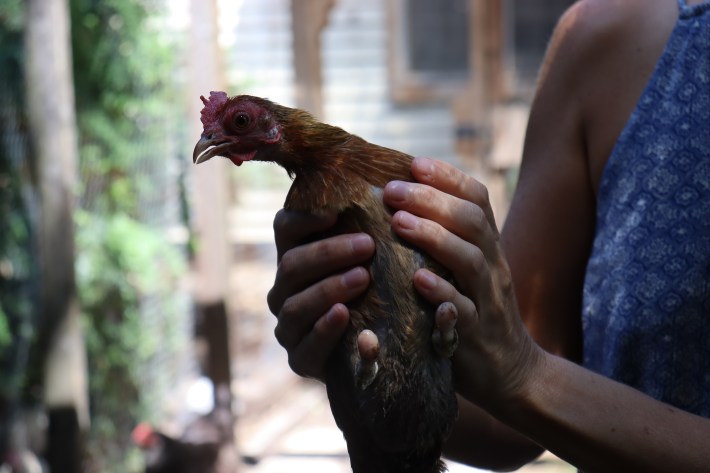 Donations to the group's fundraiser go directly toward veterinary bills at Niles Animal Hospital and Bird Medical Center.
"Obviously, we have other needs," Magnus said. "But our volunteers pay those needs out of pocket, whether it's infrastructure like runs or whether it's crates or it's gas money for transport. Everyone just pitches in for that at this point.
"But we do, ultimately, really need a lot of financial support to keep doing what we do. And it's very frustrating."
While fundraising can be a challenge for many nonprofits, chicken advocacy groups have an especially difficult time, said Sandi Swiss, vice president of Tiny Hooves Sanctuary and another Chicago Roo Crew volunteer.
"Fundraising, unfortunately, for roosters and chickens, can be a little bit harder than for a cow or a pig because, for whatever reason, so many people don't even think they could have a connection with them," Swiss said. "They're not always seen as cute or cuddly animals."
Working with other rescue groups is critical, Magnus said.
"Anytime we get calls for dumped birds, we always coordinate who's going to go, who's gonna do what," she said.
Those collaborations also have led to busts and rescue missions. Chicago Roo Crew worked with Chicago Chicken Rescue, Chicago Animal Care and Control and police on a cockfighting bust in Englewood that saved 114 birds in 2019. Magnus said volunteers were able to treat and foster many of the birds, preventing them from being euthanized.
RELATED: All 114 Roosters, Hens Rescued From South Side Cockfighting Ring Have Now Found Homes Thanks To 'Historic' Rescue
Magus became even more determined to advocate for responsible chicken care after that.
The experience also helped with the group's most recent rescue operation in June, which involved a cockfighting ring based in Texas. Magnus and Swiss drove to downstate Mount Vernon to meet a team from Animal Investigation and Response, and they took in 10 roosters and four Cornish Cross chickens.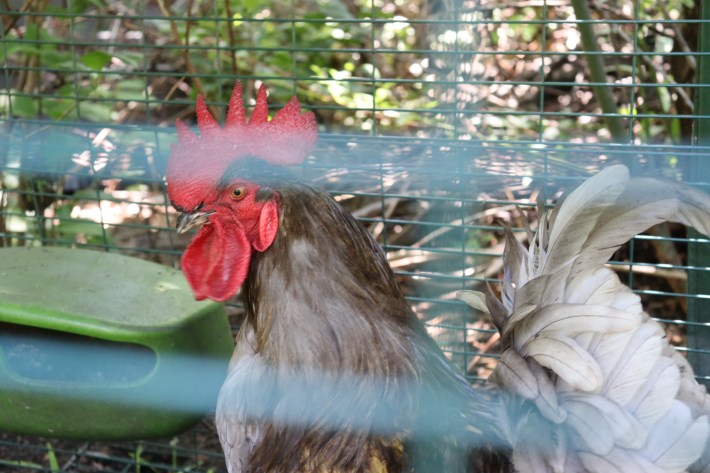 Some of those birds are being treated at Chicago Chicken Rescue. Others have been adopted, something the volunteers encourage.
"It's a way to, hopefully, start solving the bigger problem," Swiss said. "Encouraging people to take one or two birds and provide a home for them, recognize them as individuals and spend time with them. That also helps provide homes for all these animals that don't have homes and are going to end up having a much worse fate if we can't find a loving home for them."
You can donate to Chicago Roo Crew online.
"We can not have everybody doing what Christina does, what Tiny Hooves does, what Farm Bird Sanctuary does," Magnus said. "We need people to do it on a smaller, micro-sanctuary level. It's just so critical right now that we do it, especially in a city where we have the ability to do it because it's entirely legal. And you have the support from us. You have the support from other groups. That's what we need most."
Subscribe to Block Club Chicago. Every dime we make funds reporting from Chicago's neighborhoods.
Already subscribe? Click here to support Block Club with a tax-deductible donation.
Listen to "It's All Good: A Block Club Chicago Podcast" here: