MAYFAIR — Whenever Gino Viola would visit the Philippines with his family, he'd stop at Max's Restaurant, which has since become a global restaurant chain.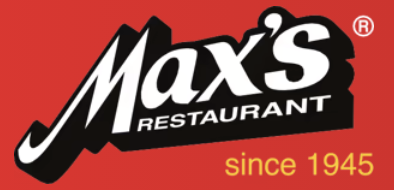 After starting a hospitality company called Leslie Food Ventures in 2018 with three others, Viola, a Filipino American and Chicago native, wanted to bring Max's tradition to the city's large Filipino community and expand his culture to Chicagoans.
In late 2019, he quietly opened the first Max's Restaurant in the Midwest at 5033 N. Elston Ave., but he had to shut down shortly afterward because of the coronavirus pandemic. After a year of carryout orders, donating meals to frontline workers and a slow reopening, Max's had an official grand opening June 30 to let the neighborhood know of the restaurant and to celebrate Filipino heritage.
"We are here to stay, and we want to be very much part of the community," Viola said.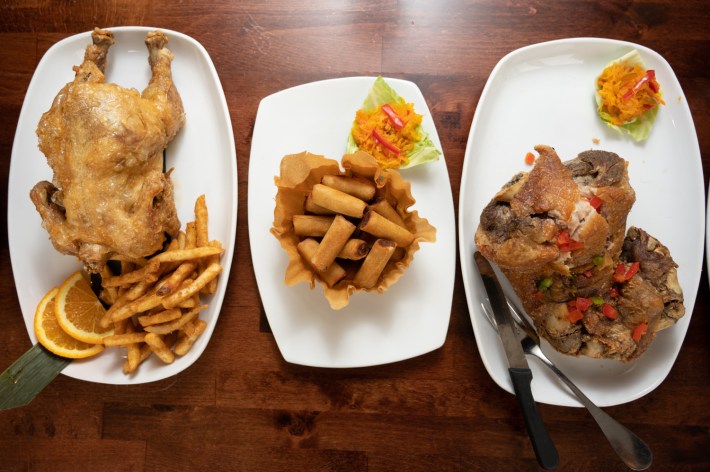 Viola remembers that when he first opened his door, people waited outside for three to four hours just to get a table. He said that's proof the community has craved a Max's to come to Chicago and that the location of the restaurant, which is next to a popular Filipino grocery store and the highway, makes it easily accessible.
"Being next to Seafood City made the best sense for us," he said. "A lot of our customers come in from the suburbs and Minnesota, Wisconsin just to do groceries there. That made it even more strategic."
Viola said he wanted to create a large-scale, sit-down Filipino restaurant, especially one that creates nostalgia among the Filipino community.
Max's has a strong historical significance.
Max's, which celebrated its 75th anniversary last year, opened in the Philippines in 1945 under Maximo Gimenez, a Filipino teacher who befriended the American troops stationed in Quezon City, which is northeast of Manila.
Soldiers often hung out at Gimenez's nearby home for a drink or two, and they insisted they pay for their drinks, according to the brand's website. This prompted Gimenez to open a cafe. The menu was created by his niece, Ruby Trota, who made a crispy fried chicken recipe that became loved by the whole community.
Viola said Max's became known as "The House That Fried Chicken Built." It now has 200 locations in the Phillippines, eight in the Middle East and 17 in North America.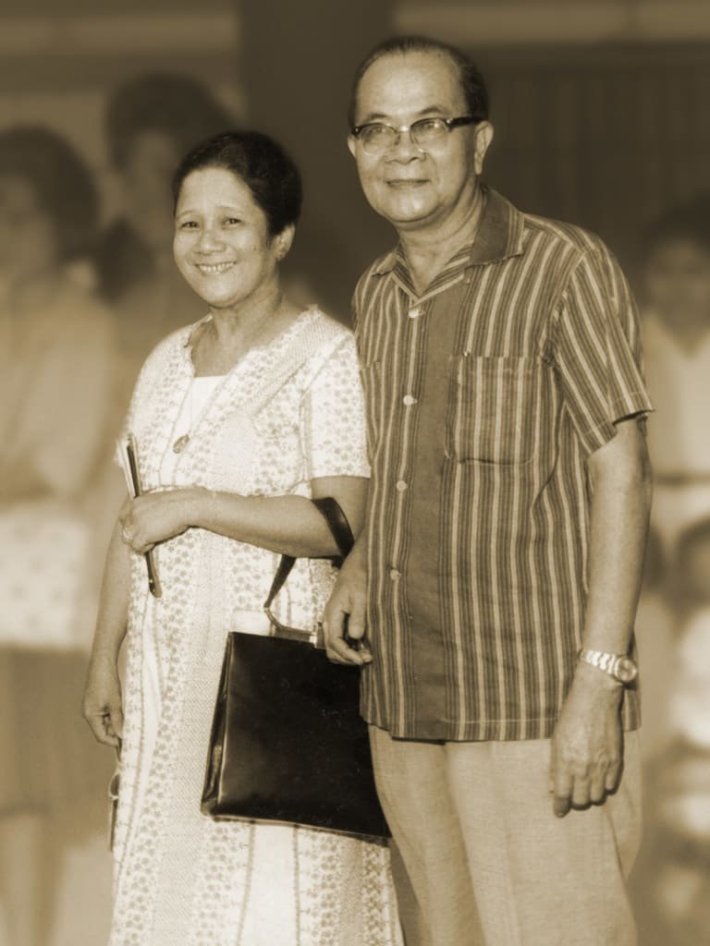 It's seen as an extension of home for many Filipino immigrants, Viola said.
"We all love the brand Max's," he said. "Every time we'd go to Las Vegas, California or New Jersey, that would be the stop. Chicago has been ready for it, so we needed to bring it here."
Some of the restaurant's popular dishes include Trota's original, a whole fried chicken that is best served with banana ketchup; crispy pata, which is deep-fried pork hock; marinated barbecue skewers and the pa g, pork, chicken and shrimp.
The menu also features seafood dishes, like the popular deep-fried milkfish, and veggie dishes like vegetable stew with tofu and noodles.
Head chef Mary Jane Jaranilla, who is from the Philippines and has lived in Chicago for 20 years, said her favorite dishes are the fried chicken and the pata, which the kitchen makes precisely how Trota did.
"Based on the history of how Ruby made the food, we followed her recipes," Jaranilla said. "We did not change anything … everything is hers."
The chef and the owners said they have received positive feedback from customers since being open and hope to keep the momentum going as more folks feel comfortable eating out again.
Viola said people have told him the restaurant brings back memories of visiting Max's on the island and they are grateful his team has brought it to Chicago. He hopes the restaurant will keep the culture alive.
"The grandparents that are here, they have experienced Max's firsthand, and my mom has experienced it, too," he said. "When I go back to the Philippines, I would have Max's, but for a lot of the … Filipinos who were born here, they are not exposed to it. But we want to keep the tradition and that lineage going … . We don't want to lose that."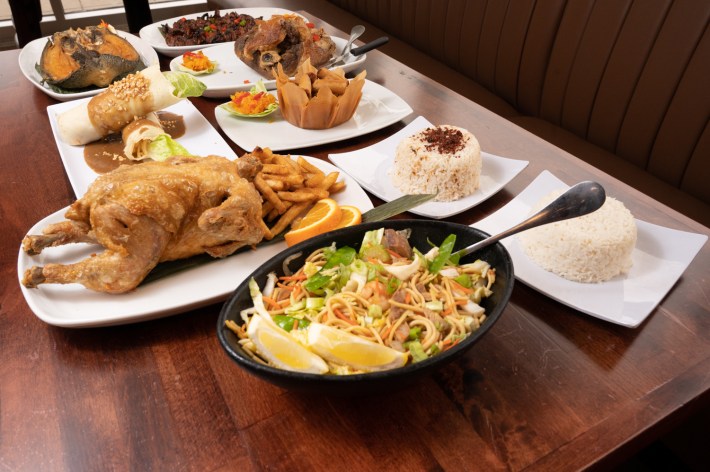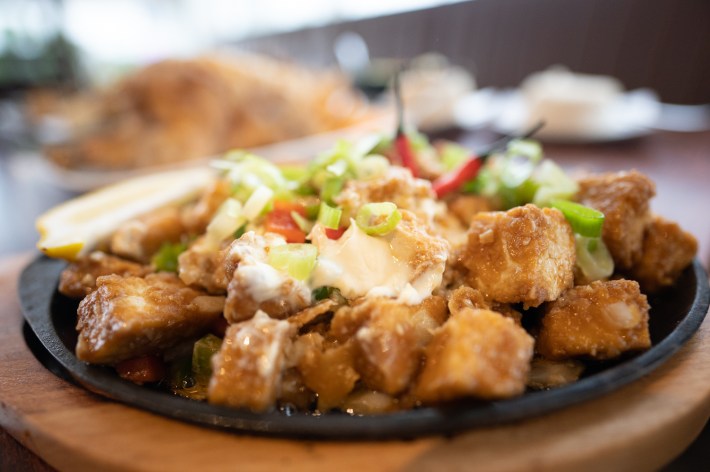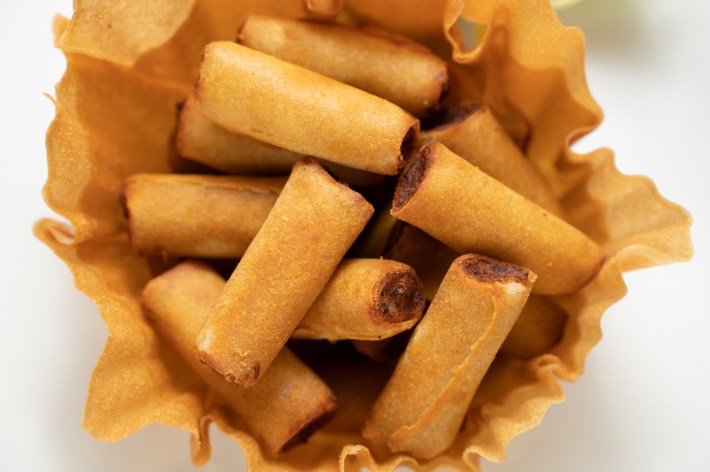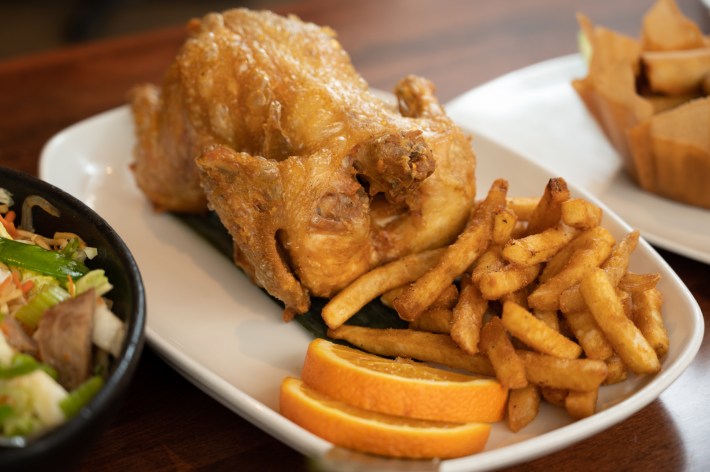 Subscribe to Block Club Chicago. Every dime we make funds reporting from Chicago's neighborhoods.
Already subscribe? Click here to support Block Club with a tax-deductible donation.
Listen to "It's All Good: A Block Club Chicago Podcast" here: