PORTAGE PARK — Chrys Carvajal always wanted to make people laugh and put his family first, his family said.
The 19-year-old National Guard member had finished basic training in South Carolina and came back to Chicago a month ago to visit relatives, his family said. But over the July 4 weekend, he was fatally shot in Belmont Cragin just days before his 20th birthday.
The shooting happened 1:23 a.m. Sunday in the 2200 block of North Lockwood Avenue, police said. Officers responding to a call of shots fired found an unresponsive Carvajal lying on the sidewalk with gunshot wounds in his back and abdomen. He was pronounced dead at the hospital.
Now, Carvajal's family is raising money to cover the teen's funeral expenses and to memorialize the Portage Park native. The family is trying to raise $20,000 for Carvajal; so far, 87 people have donated more than $7,000.
Jennifer Ramirez remembers her brother as a one-of-a-kind person with a pure soul.
"Chrys was full of life, with a bright future ahead of him," Ramirez wrote on the GoFundme fundraiser. "He was an active soldier of the National Guard and had aspiring dreams to become a police officer one day."
Carvajal's sister said he was set to turn 20 this week. He did his basic training in Fort Jackson, South Carolina.
"We lost an amazing son, brother and friend who will be greatly missed by many," she wrote. "Chrys will be remembered as a hero with a big loving heart, who made us very proud. My brother left us with many beautiful memories that we will cherish forever."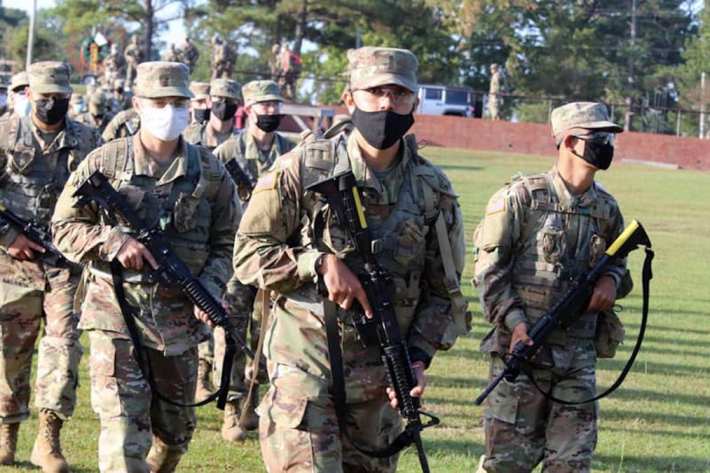 Ramirez did not immediately respond to requests for comment but told NBC Chicago her brother attended a party with his girlfriend just down the street from where he was killed.
"He fought for our country," Ramirez told NBC. "He left the National Guard to come visit his family. He was fighting for our country. He comes to Chicago; he gets killed in the streets of Chicago."
Carvajal's cousin, Yamileth LaCatracha, took to Facebook to express her sadness over his death.
"Chicago for me is for celebrating and vacationing with my family, not laying my cousin to rest, not to mention he was turning 20 on Friday," LaCatracha wrote on Monday. "Instead of celebrating your birthday Chrys Carvajal, we are going to be celebrating your home going … It's heartbreaking."
Over the weekend, Carvajal's friends and family created a memorial near the intersection of North Lockwood and West Belden avenues. Pictures of Carvajal in his uniform and with his family were taped to a pole, and veladora candles and flowers lay on the grass.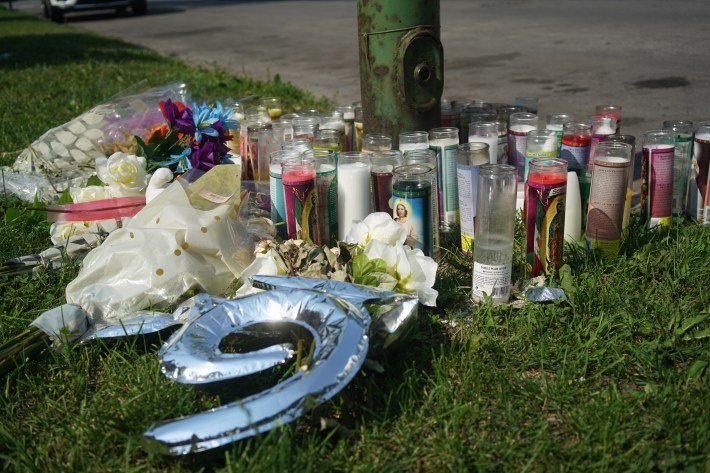 Carvajal's slaying was part of the city's most violent weekend this year.
Last week, Police Supt. David Brown spent a six-hour special City Council hearing sticking by his assertion lenient judges are at least partly to blame for the city's violent crime. Brown repeated those claims during a Tuesday news conference.
On Tuesday, Cook County State's Attorney Kim Foxx said in a statement the "violence we are experiencing is not the result of a slowed-down court system; it is a larger and more complex issue (both locally and nationally), that requires all of the criminal justice stakeholders to work together rather than engaging in deflection and blame-shifting."
"Chicagoans deserve an honest, solutions-based assessment and an action plan from their leaders," Foxx's office said.
Also Tuesday, aldermen and Cook County Chief Judge Tim Evans pushed back on claims judicial processes are contributing to the issue, citing a recent Loyola University study concluding just 3 percent of defendants released on bond went on to commit new crimes during their pre-trial release period.
"Looking at individual tragic cases in isolation may contribute to the speculation that releasing individuals before trial rather than incarcerating them — whether by placing them on Electronic Monitoring or other forms of supervision — means an increase in crime," Evans said in a statement. "But speculation based on isolated cases is not the same as reality based on a complete picture, and research has shown that bail reform has not led to an increase in crime." 
Police said no one was in custody in Carvajal's shooting. Detectives are investigating.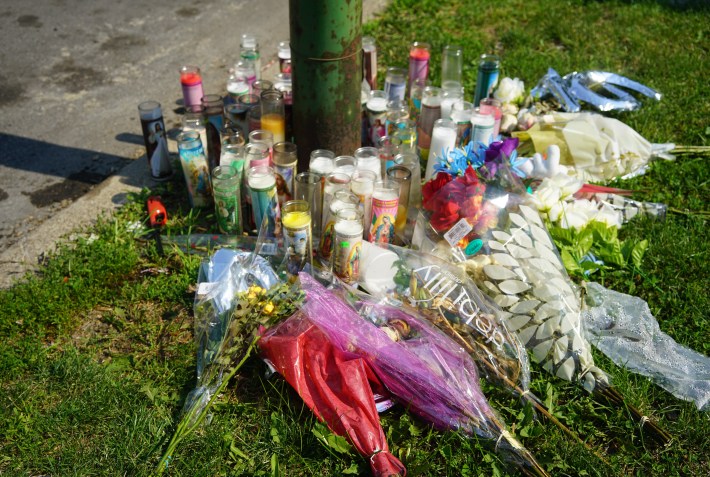 Subscribe to Block Club Chicago. Every dime we make funds reporting from Chicago's neighborhoods.
Already subscribe? Click here to support Block Club with a tax-deductible donation.