LOGAN SQUARE — After a night of nonstop fireworks on July 4, Craig Alexander Rathwell was awoken around 5:30 a.m. the following morning by firefighters pounding on his door. The dumpster behind his Logan Square apartment building had caught fire and spread to his back deck.
Rathwell said there's only one explanation for the blaze, which caused no injures but destroyed the back of his apartment building: Fireworks.
"The fireworks this year were insane," Rathwell said. "I've lived in this neighborhood, in the same place for over 12 years…. I've never seen anything like this year."
Rathwell was among dozens of Chicagoans whose homes, garages and dumpsters caught fire during this year's 4th of July festivities.
Chicago Fire Department spokesman Larry Merritt couldn't confirm fireworks caused the fire behind Rathwell's home, saying only that it started with an "open flame" in the dumpster — but it was a busy weekend.
The Fire Department received calls for a few hundred fires this holiday weekend, many of them likely caused by 4th of July fireworks, fire officials said.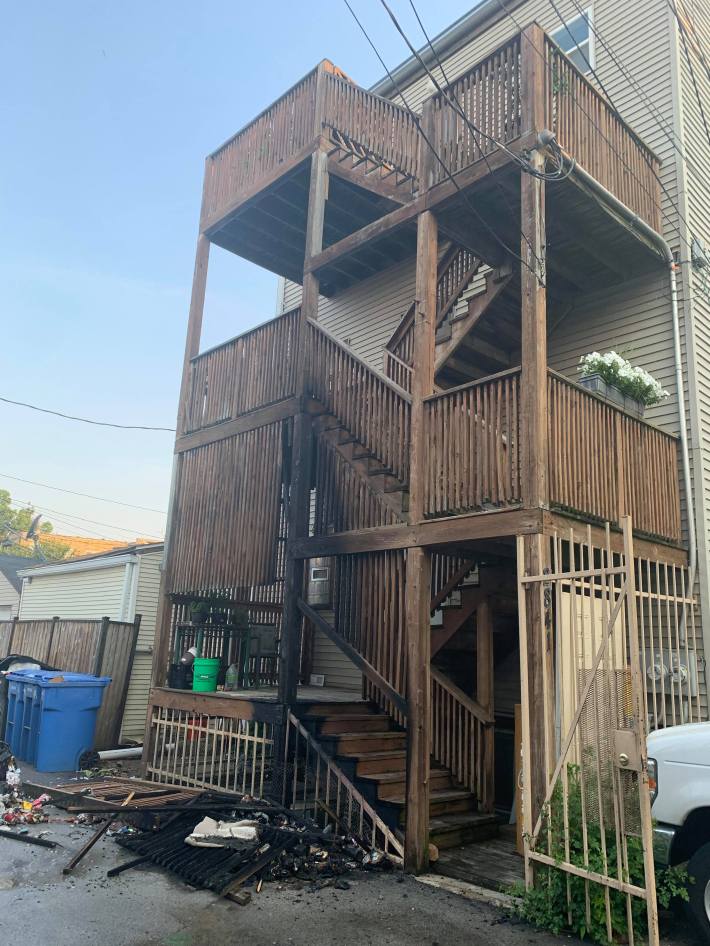 The city saw 30 building fires, 27 garage fires and 293 rubbish fires Sunday night through Monday morning. Many of those fires "can reasonably be considered to be the result of fireworks activity," fire officials said on Twitter.
"Anecdotally, this was a more intense year in terms of calls for service related to the 4th of July," Merritt said.
While Merritt couldn't say exactly how many fires over the holiday weekend were caused by fireworks, he said it's safe to assume they're to blame for at least some.
"You have these devices that shoot into the air and can potentially fall on the roof of a home and ignite a fire that way," Merritt said. Fireworks can also spark a fire when they're improperly tossed into garbage cans or when they come into contact with dry leaves and grass, among other things, he said.
A few people were severely injured by fireworks this year, Merritt said.
In one case, a 19-year-old suffered a "traumatic" injury to his hand after fireworks were set off Sunday evening in the 12900 block of South Eggleston Avenue in West Pullman, Merritt said. The man will lose a hand as a result of the injury, fire officials said on Twitter.
"We've had a few calls where patients have lost fingers and/or hands. These are really traumatic, life-changing injuries that can be avoidable if we leave the fireworks to the professionals," Merritt said.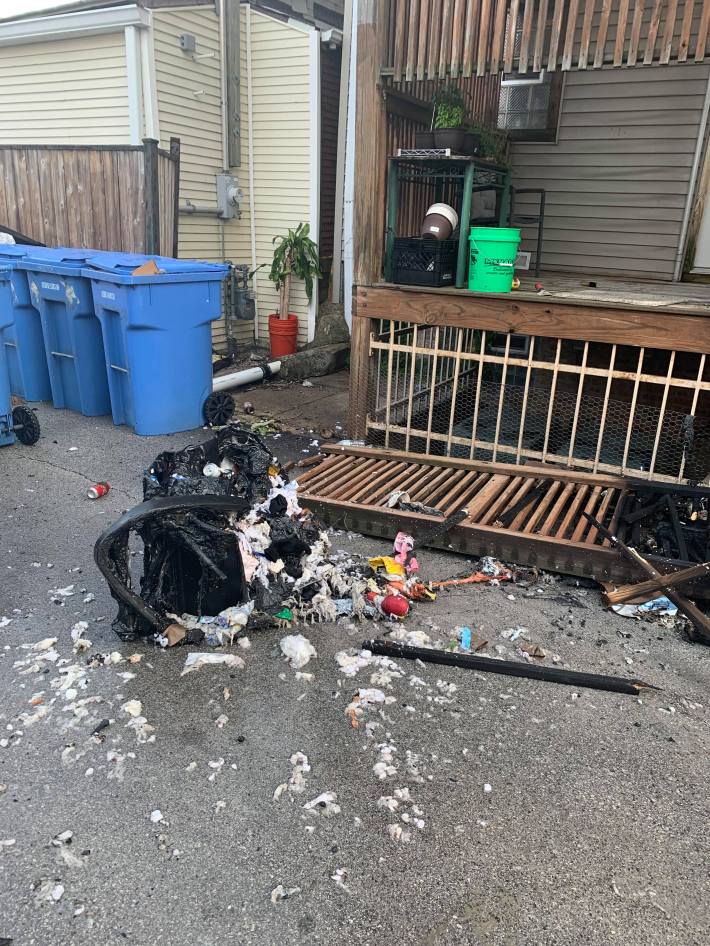 Fortunately, neither Rathwell nor his two roommates were injured in the fire that engulfed the back of their apartment building Monday. But Rathwell, a PhD candidate at Northwestern University's Feinberg School of Medicine, said the "frightening" fire is a reminder fireworks are "best left to the pros."
"When I was younger, it was fun. As I grew up, and started my career in medicine, I witnessed firsthand how devastating they can be. Anything other than a sparkler these days I avoid like the plague," he said.
Subscribe to Block Club Chicago, an independent, 501(c)(3), journalist-run newsroom. Every dime we make funds reporting from Chicago's neighborhoods.
Already subscribe? Click here to support Block Club with a tax-deductible donation.