Block Club Chicago's "It's All Good" podcast is out with Episode 10!
The episode features an in-depth conversation with Tonika Lewis Johnson and Maria Krysan, authors of the five-part Folded Map Series.
Johnson and Krysan interviewed 30 people about how they first confronted — and eventually combated — harmful narratives about Chicago's South and West sides.
"All of these interviews were emotional," Johnson says in the episode. "We bring into spaces what we already think. If you want to disrupt that, you can't just go to places, you have to do things. You have to meet people."
Krysan, a sociology professor at the University of Illinois at Chicago, says guilt shouldn't be the motivating factor to re-examine your assumptions.
"I think we need to be willing to make mistakes," Krysan said. "We have to be willing to have these conversations, we have to be generous with each other, we need to have a little compassion and patience on both sides."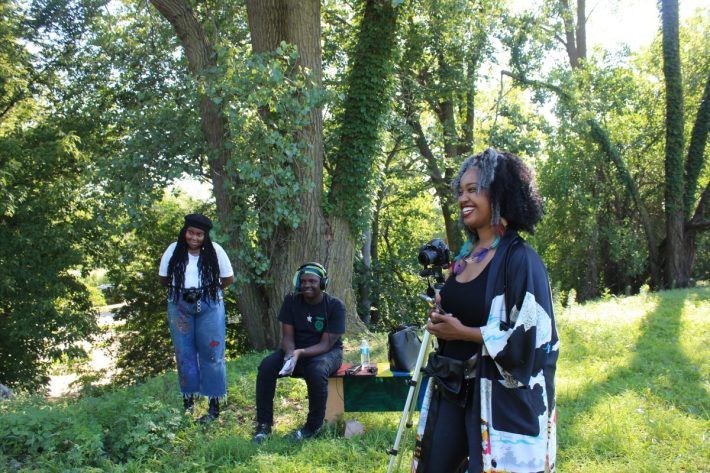 Krysan and Johnson were introduced by a journalist working on a story about The Folded Map Project. Their collaboration gained steam after Johnson spoke to a group of students at Northwestern University.
"A question that I often ask is 'Have you ever been told not to go to the South or West Side?' And the entire room raised their hand," Johnson said. "People don't say that to me. So I knew, this is it. This is the conversation that perpetuates this huge divide."
Reporter Jamie Nesbitt Golden joins the podcast to discuss her reporting on The Folded Map Project, and introduces listeners to Bronzeville's Little Sandwich Shop.
The cafe at 411 E. Oakwood Blvd. was a longtime dream for DeCarlo Pittman, who has lived in Bronzeville with his family since 2005 and saw the need for a community space that offered good food and a place to gather.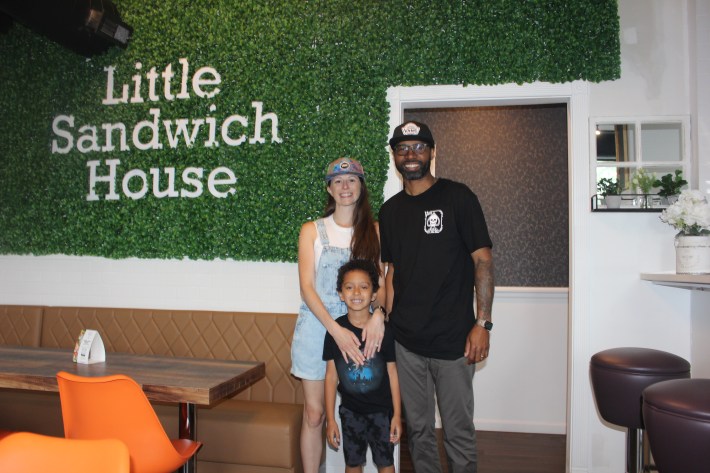 Make sure to subscribe on Apple, Spotify or wherever you listen to your favorite podcasts.
If you have good news, share it with the team by emailing podcast@blockclubchi.org. Feel free to record a voice memo of your news so we can share it with all our listeners!
New episodes of "It's All Good" will go live most Thursdays.
Subscribe to Block Club Chicago, an independent, 501(c)(3), journalist-run newsroom. Every dime we make funds reporting from Chicago's neighborhoods.
Already subscribe? Click here to support Block Club with a tax-deductible donation.