GOOSE ISLAND — If you ask developer Zack Cupkovic about Goose Island, he'll tell you it's been overlooked for too long.
"Goose Island is the ugly, red-headed stepchild of Chicago. … Nobody gets off at Division," said Cupkovic, who oversees investments and special projects for developer R2. "It never gets the attention it deserves."
But things are changing.
"We're finally getting some love," Cupkovic said.
One of the Chicago-based firm's highest-profile projects is turning the old Morton Salt factory into a concert venue along with Blue Star Properties, the development arm of 16 on Center. The group owns Empty Bottle, Thalia Hall, Beauty Bar and other Chicago venues.
R2 has spent years reimagining Goose Island and the abandoned factories there.
R2's headquarters, 1315 N. North Branch St., turned the abandoned 1920s Raymond Brothers pulverizing factory into a series of subdivided office spaces with airy plants, mid-century furniture, glass-paneled offices and open-floor conference tables. The building has the trappings of millennial work-life culture, with an indoor gym and locker room.
In the past few years, R2 has attracted several tenants to 1315 N. North Branch St.: CB2, the young-adult-focused home furnishings arm of Crate & Barrel; Elite Staffing Inc., a family-owned staffing agency that relocated from River North; and Transportation One Logistics.
Other R2 buildings on Goose Island are gaining traction, too.
Passion House Coffee Roasters moved its headquarters into the former Charles Levy printing facility at 1200 N. North Branch St. R2 is in the process of redeveloping 934 N. North Branch, site of the former Goose Island Boatyard, into a headquarters for Hogsalt Hospitality, the restaurant group behind Au Cheval.
R2 also was hired to construct the sprawling REI flagship building, 905 W. Eastman St. And there's more in the works: R2 recently bought the old Pickens Kane Record Storage building, 1051 N. North Branch St.
There are many reasons companies are into Goose Island, Cupkovic said. R2's rents are on average 25 to 35 percent lower than rents in River North and the Loop.
But there's a cultural factor, too, he said. Modern companies increasingly want to ditch stuffy Downtown high-rises. Many tenants can offer parking to workers, and some even have private outdoor space, including rooftops and patios.
"The biggest goal is to bring jobs to Goose Island," Cupkovic said.
'We Encourage Future Developers To Model This Behavior'
The $30 million Morton Salt project is expected to create 200 construction jobs and about 50 permanent jobs. It will generate $4.5 million in annual tax revenues, according to plans submitted to the city. 
Ald. Walter Burnett (27th) said earlier this year he appreciated how many jobs the project would bring to the neighborhood. The developers could have just as easily pitched a more lucrative idea, such as a housing complex, he added.
"This is a very humble development," he said.
RELATED: Morton Salt Factory Takes Another Step Toward Landmark Status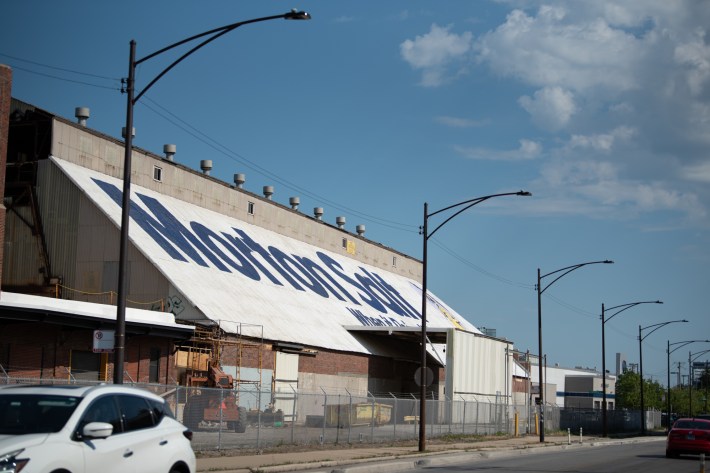 The developers also worked to protect a piece of Chicago history: they sought landmark status for the old salt factory as they planned to keep the factory's iconic sign, which shows a girl in a yellow dress holding an umbrella.
During a recent public meeting, Mary Lu Seidel, of Preservation Chicago, praised the developers' commitment to reusing a historical structure as opposed to tearing it down. 
"It is really encouraging to have a developer like this come in and create a phenomenal asset. … We encourage future developers to model this behavior," she said.
One of the major goals of the local advocacy group North Branch Works is to attract and maintain jobs along the North Branch of the Chicago River. The group supported the proposed redevelopment of the Morton Salt factory.
Jonathan Snyder, the group's director, also has a seat on the Lincoln Yards Community Advisory Committee, a group advising Sterling Bay and Mayor Lori Lightfoot on the mega-development.
The Morton Salt project signifies a prosperous future for the North Branch area because it converts vacant riverfront manufacturing sites into job hubs, Snyder has said. However, one of the biggest hurdles to attracting companies to Goose Island is transportation, Snyder said.
Snyder said he'd like to see the CTA and Chicago Department of Transportation consider reinstituting the Elston and Clybourn bus lines. Doing so would help Chicagoans from across the city more easily access the North Branch, from Goose Island to the future Lincoln Yards. 
"Without quality public transit options, I think it would be a disservice to many communities who have people who are looking for job opportunities," he said. "I see that as an equity issue."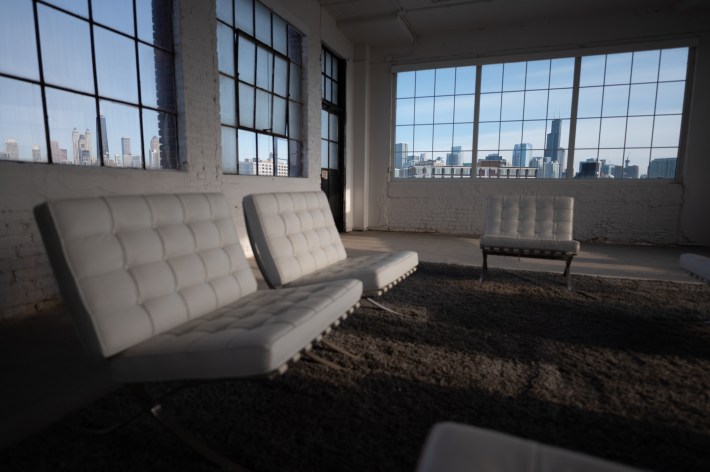 While Cupkovic agreed bringing bus lines back would be great, he pushed back on the notion Goose Island is a tough commute.
Goose Island has parking for workers. And for those who commute, the nearby trains aren't much farther of a walk than what office workers Downtown already experience, Cupkovic said.
The walks to R2's headquarters from the Division Street Blue Line stop and the Clybourn Avenue Red Line stop are about eight-tenths of a mile.
Meanwhile, the walk from the Ogilvie Transportation Center to office buildings along Michigan Avenue, such as Prudential Plaza, is a mile or longer. Cupkovic also said he could see companies incentivizing train use by offering shuttles to and from the Metra stations.
City Council is expected to vote Friday to finalize the Morton Salt building's Landmark status.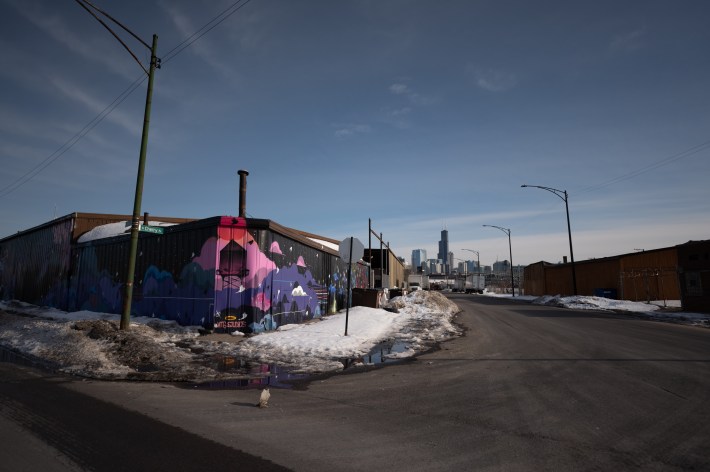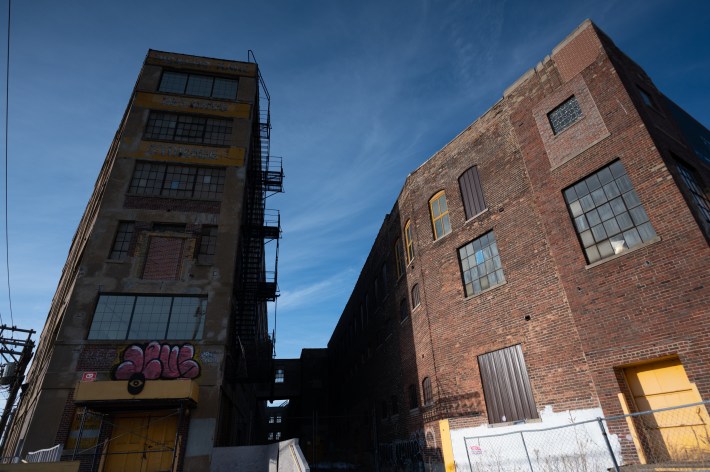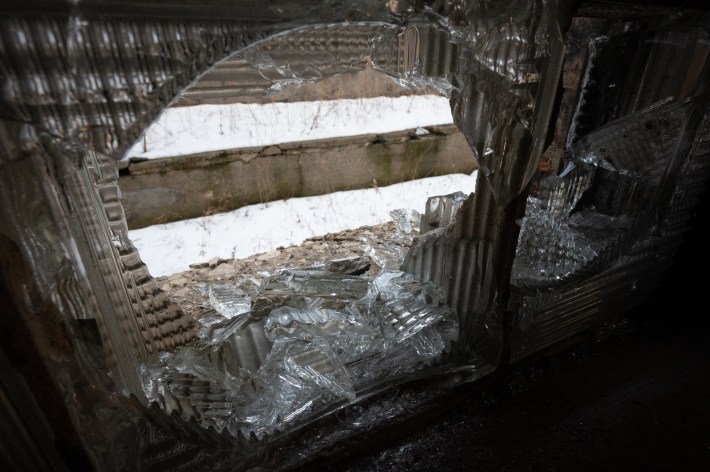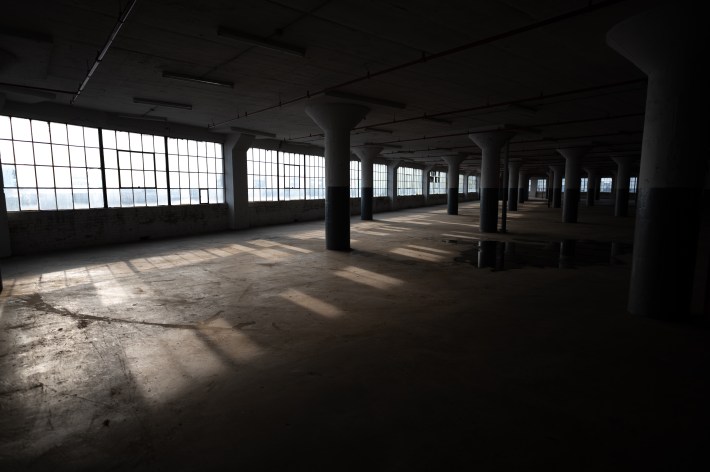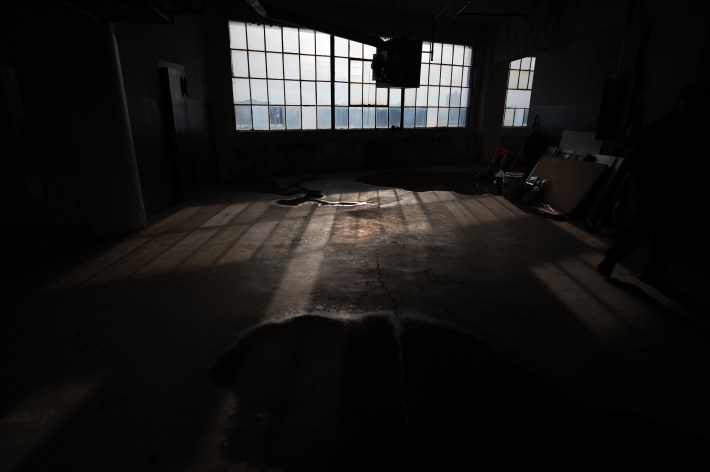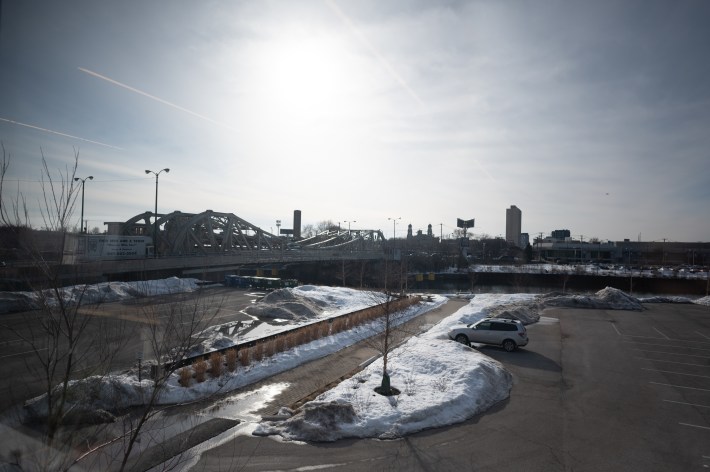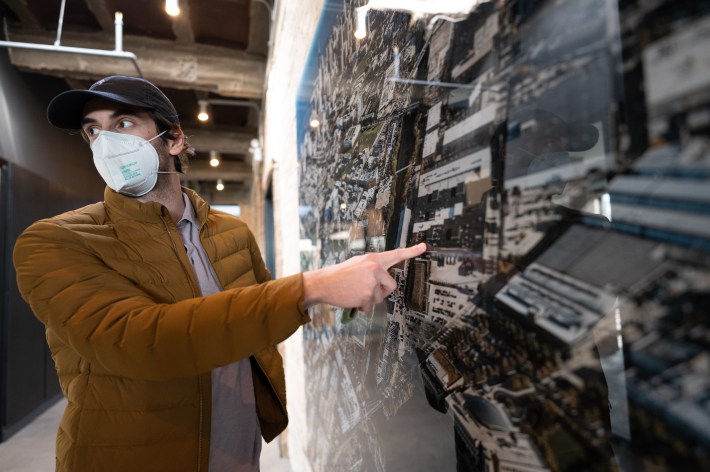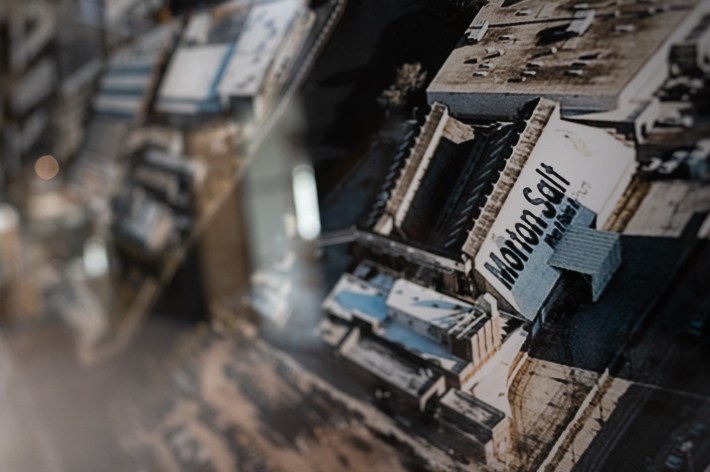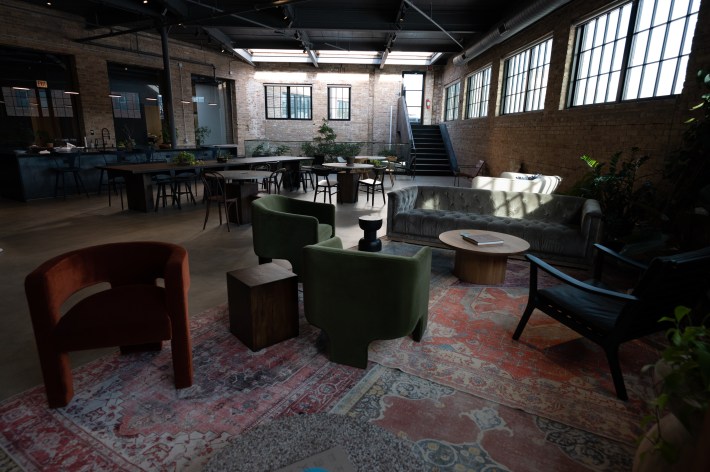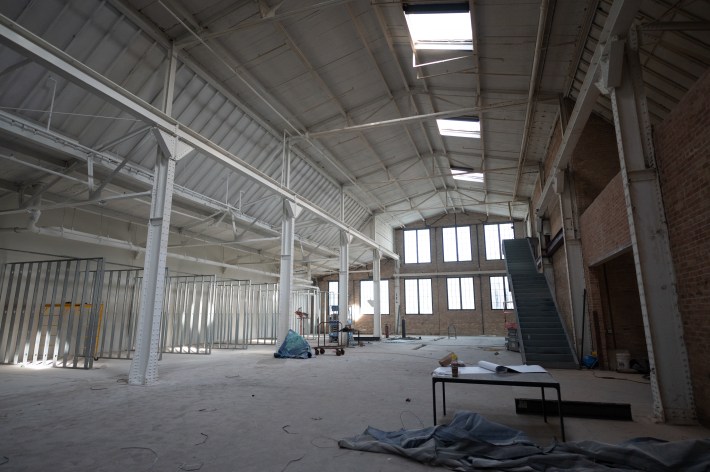 Subscribe to Block Club Chicago, an independent, 501(c)(3), journalist-run newsroom. Every dime we make funds reporting from Chicago's neighborhoods.
Already subscribe? Click here to support Block Club with a tax-deductible donation. 
Listen to "It's All Good: A Block Club Chicago Podcast" here: