As part of The Folded Map Project, Tonika Lewis Johnson and sociologist Maria Krysan interviewed 30 people about how they first confronted — and eventually combatted — harmful narratives about Chicago's South and West sides. Block Club Chicago is publishing five of these stories. We invite you to join us June 30 on YouTube for Making Chicago's Segregation Personal, a live conversation about neighborhood stereotypes, segregation and how you can better understand your community by getting to know someone else's.
This is the second story in a five-part series. Read the first here.
BRONZEVILLE — When Soren Spicknall began attending the Illinois Institute of Technology, campus security leaders and fellow students imparted a critical piece of advice.
"Don't leave campus. Basically, treat this like an island," Spicknall said.
New to the city, at first he heeded the advice "not to go past 35th." But the longer he lived here and listened to the language people used to talk about neighborhoods, he realized some of "the geographic boundaries weren't really geographic, and that North Side, West Side, South Side — those were all shorthand for something else." 
That something was race.
Gradually, Spicknall pushed himself to challenge the perceptions of race shaped by his upbringing in Michigan, Wisconsin and Alabama, and deconstruct the coded messaging that taught him to fear nonwhite neighborhoods.
It started simply: going to a coffee shop in Washington Park.
'It's A Part Of The City Just Like Any Other'
Spicknall said his parents were welcoming and open-minded. But looking back on his childhood, he had limited opportunities to forge relationships with people who weren't white.
"[I] didn't have a lot of interaction with people whose races were different from mine, but I had been taught through my parents and through friend groups about broader experiences besides mine," he said. "And my views of those experiences were kind of childlike. They were based on anecdotes and statistics rather than having actually been around people who were substantially different than me."
He doesn't remember anyone telling him to be afraid of Black people and spaces, but the implied message already had seeped in when he was a kid going to his first concert in Detroit.
"I remember there was a train passing overhead on an overpass at one point when we were driving into Detroit, and I thought, 'Oh my god, a robber is gonna jump off that train.' Because I was 8 years old," he said. "Even at 8 years old, this has been drilled into me that Detroit was a dangerous place. And I don't think my parents ever said that directly. But like we had local news in the background."
He realized he was being programmed to believe the same thing about Chicago when he got to IIT in 2014.
"Don't go south of 35th Street." The message puzzled him because he remembered journeying off campus and walking freely to and from a hotel with his mom during a visit earlier that year. And, as he put it, "I didn't die." 
So Spicknall started venturing past the borders, in part because people told him not to. He carried a camera with him and likens his initial approach to exploring "off limits" parts of the city to "ruins photography" he produced at the time, gravitating toward empty buildings in disinvested neighborhoods. 
"Where people think that if they have the guts to bring their camera … in the middle of whatever neighborhood they're supposed to be afraid of … that [it's] inherently a revolutionary act. And … that's inherently going to make anything better," he said. "Early on, when I lived in Chicago, that was me."
He eventually started doing more than just passing through, inspired by a need to find a more convenient place to work in between classes. He got "sick of going Downtown just to get a coffee, because I would go all the way to the Dollop behind Harold Washington Library to get a cup of coffee and study."
With a little research, he discovered Currency Exchange Café on Garfield Boulevard, right next to the Green Line. He admits he was afraid— "Yes, I was. And I'm 100 percent comfortable talking about that" — but nothing sinister happened.
He was "in spaces that were casual and social. And ordering a drink, and then just working on my homework, overhearing folks just talk about … the garden they were working on or getting their kid into a good school … and all of that," he said.
"And that solidified in my mind, 'Oh, it's just a neighborhood. They're just people.'"
When you are 8 years old and forming your opinions about the world — with no direct experiences to counter them — you end up worrying about robbers jumping off trains when you go to or through Black spaces. Sociological and psychological studies show that whites in particular make assumptions about places based on their racial composition — concluding that white spaces are all good, and Black spaces are all bad.
That shorthand is created and recreated through our social interactions and networks, research shows.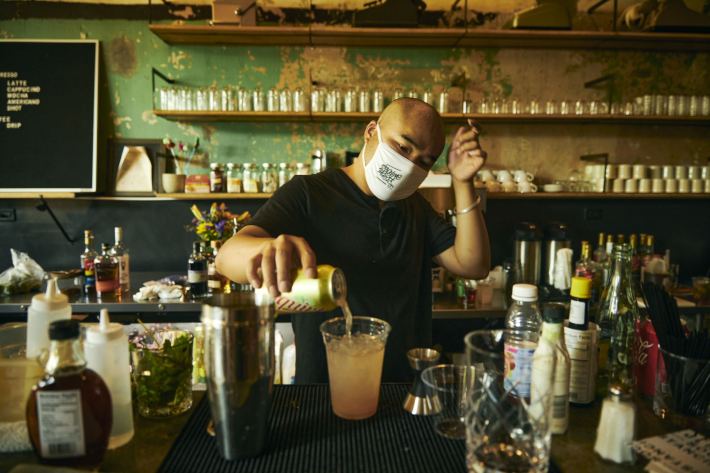 "I think that it comes down to the personal. They are reinforced by collective ignorance," Spicknall said. "Like one person says, 'It's dangerous down here.' And then the next person repeats that.
"And nobody in the picture has ever seen what the corner of 47th and King looks like, let alone like 79th and Jeffery or like, Altgeld Gardens or down in Beverly. All of these places that are so significantly different from each other and can't be captured by any one description. Or one racialized shorthand."
At a place like IIT, where technology is king, many used crime data to support their opinions. They would overlook critical history about segregation, under-resourced neighborhoods and other factors that can lead to crime, such as redlining and discriminatory bank lending practices.
"There was a lot of use of crime statistics as the basis for everything," he said. "Crime statistics were like the gospel of 'I don't go there.' Like it's, 'Oh, the numbers say if I stick here [within the campus], and then I go buy a condo in Lakeview, and I never touch this part of the city for the rest of my life, I will be better off.' And that devotion to the statistically rational was very prevalent in that community.
"…[F]or most people, somebody who is in a position of trust, needs to tell them, 'That doesn't actually match reality, and here's why.' And without an established personal trust, I think it's a lot harder. It's like shouting into a void."
For Spicknall, the past several years have been a journey to exploring the mundane ways he learned to make assumptions about people and places to intentionally combat misconceptions that easily can be mistaken for reality.
Instead of walking around making assumptions about the people living in these unfamiliar and purportedly unsafe neighborhoods, he learned important lessons about humanity.
The "process of … interacting with neighborhoods [is] less of a quest, which I think was kind of how I approached it early on. And now it's like, it's living in the place that I live," he said. "And it's understanding that place comes with a range of complexities, and people who have competing priorities, and that race and class and density and crime are not the definition of the people."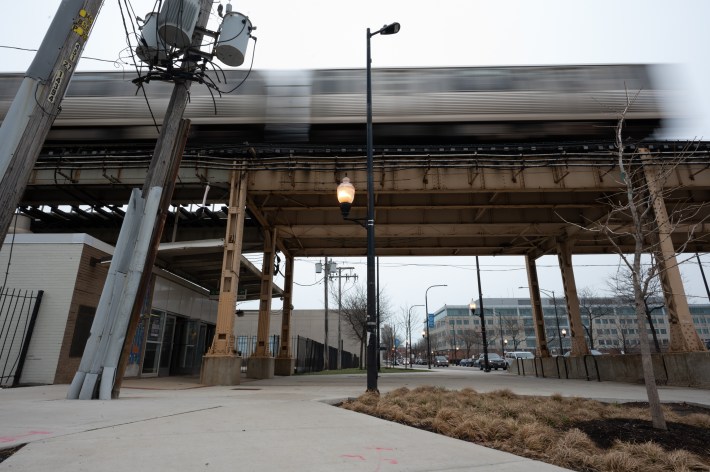 He's living in Kenwood these days but is planning a move to Pullman.
"I can continue to have experiences that are not filled with people who've had the same experiences as me. And that's extremely valuable to me," he said. "There could have been a world in which my knowledge of the South Side and my interactions with the South Side and the West Side never grew beyond like the infantile stages of 'ruins porn' and thrill seeking.
"And I could have … lived in Wicker Park and then occasionally journeyed down to Calumet Fisheries and said, 'I'm better than all the rest of you who live in Wicker Park because I know that I can get good fish at Calumet Fisheries and I've been to the South Side.' 
"But now I live in a wonderful place and … it's just a neighborhood that I live in. And there are some things that are good about it. There are some things that are bad about it. And it's my neighborhood and I value the things that I like about it, and I wish I could change the things that I don't like about it. And it's a part of the city just like any other."
Subscribe to Block Club Chicago, an independent, 501(c)(3), journalist-run newsroom.
Every dime we make funds reporting from Chicago's neighborhoods.Already subscribe? Click here to support Block Club with a tax-deductible donation.
Listen to "It's All Good: A Block Club Chicago Podcast" here: