UPDATE 6/28/21: Ace Animal Hospital clients are invited to pick up their animal's records on June 29 from 1-7 p.m. For more information, or to request that your records be mailed to you, email aceanimalhospitalrecords@gmail.com.
PORTAGE PARK — Anxious clients of a longtime Portage Park vet clinic that closed in April could soon be able to finally access their pets' medical records.
Ace Animal Hospital, 5233 W. Irving Park Road, closed in April after owner and veterinarian Dr. Robert 'Bob' Dougherty died April 22.
A legal battle over building ownership followed, leaving pet records, private property and personal belongings inside the clinic in limbo, said Constance Moylan, an attorney representing the Dougherty family.
Moylan said clients could get their records once the family gets access to the building — which should happen within the week.
There still is a question regarding the building's ownership.
Records show Lena Lemes, a former employee at the clinic, inherited the property from Dougherty on April 19, just days before he died in the hospital.
Moylan said Lemes had an Illinois transfer-on-death form. It allows a beneficiary to take ownership of a property when a person dies. Lemes was the beneficiary of Dougherty's clinic property. But the form applies only to residential properties, not commercial ones such as the animal hospital.
Dougherty was in the intensive care unit and could not speak when the building changed hands, and he did not properly follow procedures in place under remote notary rules issued by Gov. JB Pritzker because of the pandemic, Moylan said.
She also said Lemes was Dougherty's power of attorney, which ended once he died.
Lemes could not be reached for comment. A relative said by phone that Lemes was out of town and questions should be directed to Lemes' lawyers.
Attorneys who were representing Lemes declined to comment.
Moylan said Dougherty did not leave a will, so earlier this month she filed a probate estate case with the Cook County Circuit Court Clerk. Records show that last week a judge granted the family heirship to the building and gave them permission to make decisions on behalf of the estate.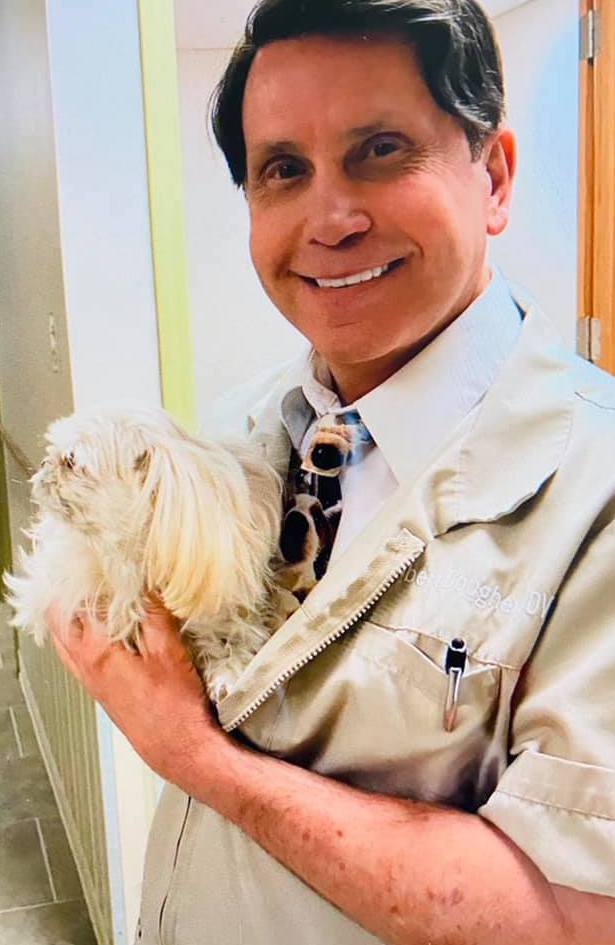 Once the family regains access to the building, a time and date for people to get their records will be posted to the Ace Animal Hospital Facebook page, said Maureen Pobat, a longtime office manager and employee at Ace.
That will be a big relief to the clinic's former clients.
Brenda Estradaberg, who took her cat to Ace for the past two years until Dougherty died, said she wants her cat's records so she can get a prescription for his food.
Carolina Hernandez, who works at another vet clinic in the city, said former Ace Hospital clients have tried to get their records transferred to her clinic with no luck.
"I only realized this problem when we tried to call for records for pet parents who were trying to transfer their pets to our care," Hernandez said in a message to Block Club. "For pets with chronic health issues, this could be a big problem."
Several Ace clients also reached out to Block Club to share memories of Dougherty and their worries about starting over with a new clinic. Many hope to access their records to avoid that.
"I hope everyone gets their records," Estradaberg said. "I really miss Dr. Dougherty. He was so professional and caring with my cats. I will never forget him."
Subscribe to Block Club Chicago. Every dime we make funds reporting from Chicago's neighborhoods.
Already subscribe? Click here to support Block Club with a tax-deductible donation.