WICKER PARK — In mid-June, Robert Gomez stood on a balcony overlooking the ground floor of Subterranean and envisioned a sight he had not seen in more than a year: thumping music, singers, people dancing.
Gomez closed his music venue in March 2020 amid the coronavirus pandemic. After a 15-month closure, Subterranean will reopen its doors at 2011 W. North Ave. at 9 p.m. Saturday with a limited-capacity event: the U.S. Air Guitar Championships.
By late July, Subterranean will fully reopen with aftershows associated with Wicker Park Fest on July 24 and Lollapalooza July 29 and 31. More concerts are scheduled for this summer, fall and winter.
For Gomez, the return of festivals breathed life back into his passion for live music. They also reminded him of the value independent venues bring to neighborhoods; before and after concerts, patrons often eat at local restaurants, peruse local shops and grab drinks at nearby bars.
"It's nice to be working toward something," he said. "The impact of a venue on a neighborhood is a lot of business … . Before COVID, I never really reflected on that. You really are an economic engine. Wicker Park Fest is that on steroids."
RELATED: Wicker Park Fest Returns This Summer With Live Music, Local Vendors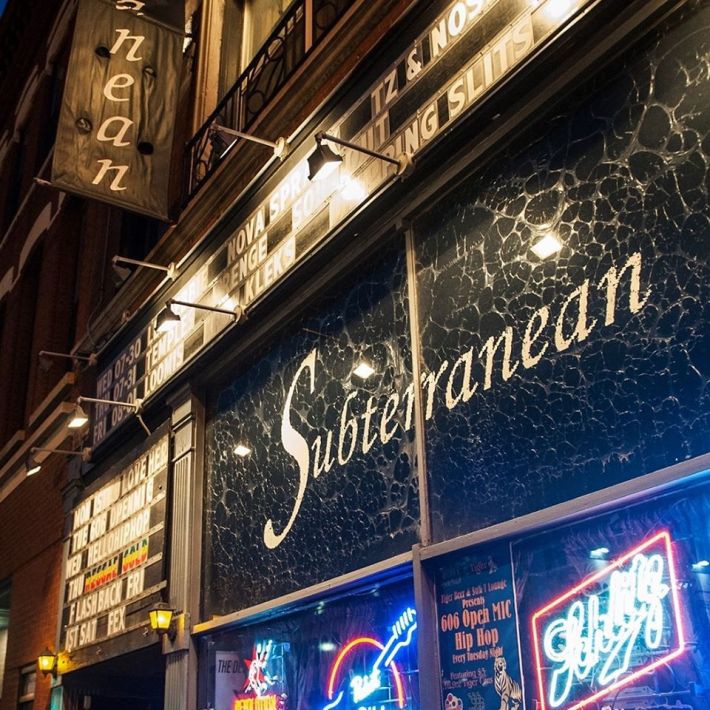 The coronavirus pandemic devastated the bar and restaurant industries with more than a year of closures and restrictions. About 15 months will have passed before Subterranean reopens this weekend.
Chicago's June 11 reopening couldn't have come fast enough for venue owners, who seemed to be dealt one blow after another, Gomez said.
Some venue owners received federal Paycheck Protection Program funds, but the grants automatically became loans with interest if business owners spent less than 75 percent of the money on payroll.
Because venues had no means to generate revenue during the pandemic, and because venue staff are most often paid in tips, the grants turned into loans for many, Gomez said.
RELATED: First To Close, Last To Open: Will Chicago's Independent Music Venues Survive The Coronavirus?
Last year, the Chicago Independent Venue League joined forces with venue owners nationwide to fight for the Save Our Stages bill for aid that would meet the unique needs of the industry.
The bill, which passed in December, was designed by industry leaders as a way to disperse aid in a way that met the unique needs of indie venues. Gomez, who co-founded CIVL with The Hideout's Katie Tuten in 2018, helped fight for the legislation.
But as of mid-June, only 50 of the 10,000 venues that applied for aid have received money — and none of those venues are in Illinois, Gomez said.
"It's mind-boggling how long it's taken," he said.
Venue owners are also facing the same struggle as restaurant and bar owners in finding staff, Gomez said. Affording competitive wages and benefits is a "hard pill to swallow" for venue owners who are struggling to keep the lights on, he said.
Gomez said he's luckier than most in that he owns his building, which he bought in 1997. During the pandemic, he was also able to open Beat Kitchen on The Riverwalk along the Chicago River and Beat Kitchen Navy Pier, tourist-focused extensions of Beat Kitchen, 2100 W. Belmont Ave. in Roscoe Village.
But being several months behind on his mortgage, Gomez made the decision to take out a 30-year loan so he could pay workers to clean the venue and make repairs before reopening. He had other expenses, too, like annual city permit fees and a $20,000 property tax bill.
Until the Save our Stages aid comes through, upcoming festivals will generate much-needed revenue. The three-day Wicker Park Fest will bring people from all over the city to Milwaukee Avenue between Damen Avenue and Wood Street.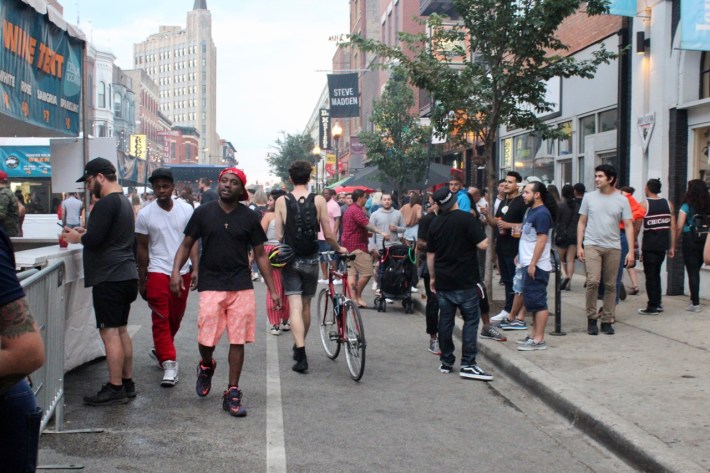 Subterranean staff assist the Wicker Park Chamber of Commerce in booking musicians for Wicker Park Fest. While some musicians are eager and ready to perform, Gomez said others aren't ready.
The pandemic meant many bands lost months of practice hours and are just now getting together to play. Some musicians don't feel ready to tackle a live stage, Gomez said. And others have told Gomez they just aren't feeling very artistic.
"Some people really lost a lot of passion and energy," he said. "Others lost creativity. … It's hard to write, hard to even practice if you have nothing to work toward."
Many of the bands playing Wicker Park Fest are local, Gomez said. View the full Wicker Park Fest lineup here.
Check out Subterranean's website, Facebook, Twitter and Instagram for updates on upcoming events.
RELATED: Concert Venue Workers Can Apply For Emergency Relief Grant Thanks To Funds Raised By Indie Music Halls
Subscribe to Block Club Chicago. Every dime we make funds reporting from Chicago's neighborhoods.
Already subscribe? Click here to support Block Club with a tax-deductible donation.