HYDE PARK — Mulbe Dillard IV's dream to play professional golf started at Jackson Park Golf Course. Now it's taken him to the Korn Ferry Tour, a professional competition for those vying to play in the PGA.
The 22-year-old played in Korn Ferry's Rex Hospital Open, held June 3-6. Dillard qualified for the event through the Advocates Pro Golf Association, a new organization designed to provide greater opportunity for Black golfers. Dillard completed his degree at Florida A&M this spring, finishing his career as the APGA's No. 1 minority collegiate golfer in the nation.
Raised in Hyde Park, Dillard is the first graduate of Whitney Young Magnet High School to play in the Korn Ferry Tour. Through a steadfast work ethic, a sense of resourcefulness and a picture-perfect swing, he has risen to the professional ranks from a city not known for developing elite golfers.
"Being somebody from Chicago, it's a pretty good grind," Dillard said. "To have the journey I had, I wouldn't trade it for anything."
It was at Jackson Park where Dillard's father, Mulbe Dillard III, would take his then-infant son to the driving range.
"I had one arm carrying him and the other arm with my golf bag on my shoulder," his father said. "I'd prop him up and hit balls as long as he'd be quiet."
As the younger Dillard graduated from plastic toy clubs to real irons and wedges, his grandmother would drop him off at Jackson Park or the nearby South Shore Cultural Center, so he could spend his summers mastering the South Side's courses. Jackson Park is where Dillard first broke par.
"Jackson Park is definitely somewhere special for me," Dillard said. His favorite hole is No. 4. "It's a hard dogleg left, and I think you can drive the green if you hit a pretty good shot. It's a little deceptive to the eye."
To be a cut above as a competitive golfer, Dillard eventually needed to train on more pristine conditions outside city limits. He began playing at professional-caliber courses in the more spacious suburbs, where he couldn't quite drive the greens. He'd take the Metra to Homewood to meet his swing coach at Ravisloe Country Club. During Chicago's way-too-cold-for-golf winters, Dillard III and Dillard IV would make a 50-minute drive each way, three days a week, to the Mistwood Golf Dome in Bolingbrook.
"During the winter, you're trying to find places to go to," Dillard said. "Finding the right facilities that could imitate some of the courses I'd be playing when I do go to tournaments, it's definitely tough within the city."
Dillard won a city championship with the Whitney Young golf team and played Division I golf in the Sunshine State, but he stayed rooted to the Jackson Park golf community. He started the Mulbe Dillard Golf Academy to teach family friends and local kids the game at accessible prices within the city.
Over the years, Dillard's academy grew to about 15 students. During the pandemic, he continued to teach golf over Zoom. His students would prop up their phones at Jackson Park Driving Range, so Dillard could review their swings — from Florida — and give feedback over a speaker.
"It's just my way of giving back," Dillard said. "Just for them to see I started at the same place they're starting at."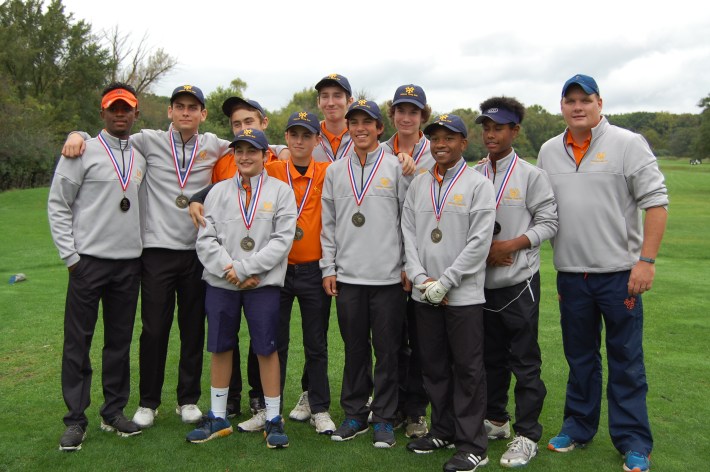 Cole Hyland, Whitney Young golf coach, shared the news of Dillard's Korn Ferry debut with the current team.
"Mulbe deserves everything he got," Hyland said. "To know he got that exception to play, to know he was inside the ropes, it was super exciting for me and the program. It was almost surreal, to be quite honest with you."
Hyland said Dillard has "the prettiest swing I've seen in my time coaching." With a quiet demeanor and level-headed poise, Dillard has always let his game do the talking for him.
Dillard and his dad said keeping cool is essential to the game within the game of golf, but also even more of a necessity for a Black golfer. Growing up, Dillard was often the only Black kid playing in tournaments.
"Society sees you as a Black kid. They don't see you as a golfer," Dillard III said. "And then they will see this angry Black kid who can't control himself. So you have to be the type of kid where you can't do that. Because that's how they will see you."
Dillard has excelled in a sport marked by a history of segregation. He hopes to one day make it on the PGA Tour, where there are currently only four Black players.
"It is something that is noticed, something that has been noted, by not only me but I'm sure a lot of other African American golfers," Dillard said. "I'm just hoping that more exposure for golf can come to African American players. And hopefully it can change so that no race necessarily feels left out."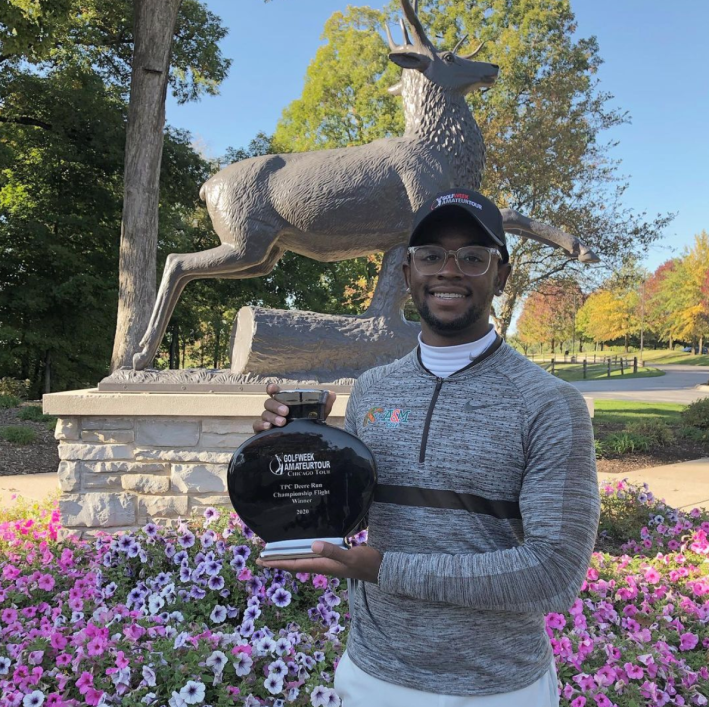 Dillard's dream to make golf his full-time job has landed him in Orlando. This July, Dillard will play in the APGA Tour at TPC Deere Run in Silvis, Illinois.
Dillard will have his homecoming a week before the event, so he can stop by for a celebration at the course where it all started: Jackson Park.
"I'll have to go there, show my face, and thank everyone for what they've done for me," Dillard said.
With his city rooting for him, Dillard will take golf as far as it will take him.
"I'll give it a run until the last possible moment. I don't know when that will be," Dillard said. "As long as I can swing clubs, I'm going to try."
Subscribe to Block Club Chicago, an independent, 501(c)(3), journalist-run newsroom. Every dime we make funds reporting from Chicago's neighborhoods.
Already subscribe? Click here to support Block Club with a tax-deductible donation.