HUMBOLDT PARK — Ald. Roberto Maldonado (26th) is outraged over the local police district's decision to shut down a road near the Puerto Rican Parade to prevent shootings during the popular summer event.
The 14th District is shutting down Luis Munoz Marin Drive — the road that surrounds the neighborhood's sprawling namesake park — to car traffic 6 a.m. Saturday to 6 a.m. Monday during the Puerto Rican Parade, which is set for Saturday. Although the parade doesn't travel on Marin Drive, it's a key connector for many of the routes leading to it.
Cmdr. Elizabeth Collazo made the "drastic" decision to shut down the park road after a recent shooting, Maldonado said in a Facebook post Thursday. About 10 p.m. Sunday, a 24-year-old man was shot in his thigh in the 1300 block of North Luis Munoz Marin Drive, police said. The man's condition is unknown, with police only listing him as "stable."
Maldonado couldn't be reached for comment Friday, but he said on Facebook Collazo is shutting down the park road to prevent more shootings from happening during the parade, which typically draws thousands of people. Collazo didn't respond to a request for comment Friday.
Maldonado said he finds Collazo's decision to shut down the park road "very disappointing" and has reached out to Collazo to share his disapproval. The alderman even provided Collazo's number in his post, urging neighbors to call the commander to "let her know her decision is not the right decision for our community."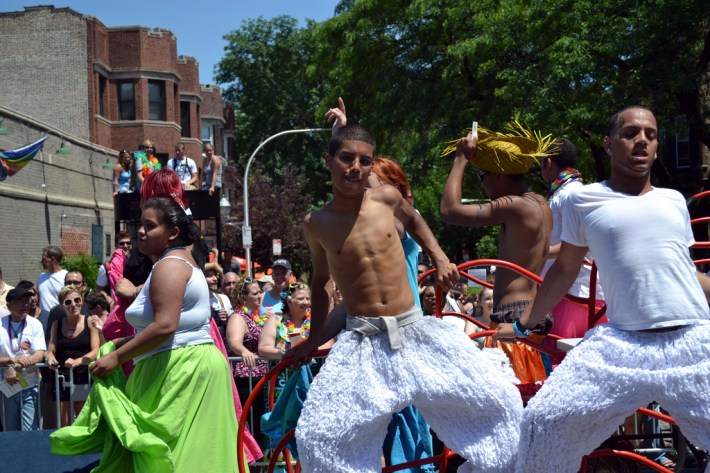 Maldonado called into question the police district's reasoning for shutting down the road, saying the park has only seen two shootings over the past 20 years. However, a Block Club analysis of police data shows there have been seven shootings and two murders on park property since 2016. None of them occurred during the Puerto Rican Parade.
"I understand her preventive measure to avoid a similar shooting during the celebration of the return of the Puerto Rican People's Day Parade on Sunday," Maldonado said in the post. "However, closing access to Marin Drive during this weekend when we are all coming together to celebrate the return of the Puerto Rican People's Day Parade is sending the message that we can't celebrate safely. And I know we can."
Police spokeswoman Sally Bown said the street will be closed this weekend for the Puerto Rican Parade, but she couldn't say if the closure was a result of a recent shooting or was part of a larger plan to prevent shootings in the area.
Typically, the Puerto Rican Parade is held the same weekend as the Puerto Rican Festival, but this year, the festival is being held in September. The two events are organized separately.
Subscribe to Block Club Chicago. Every dime we make funds reporting from Chicago's neighborhoods.
Already subscribe? Click here to support Block Club with a tax-deductible donation.