BRONZEVILLE — It was a celebration fit for a hero as 7-year-old Daniel Armani Johnson made his way through a throng of admirers at the city's 911 Center Friday to accept a special award for saving his mother's life in May.
The first-grader, affectionately known as DJ, was home with mom, Tarissa Clark, on the evening of May 30 when she began to have seizures. Quickly springing into action, DJ dialed 911, reaching dispatchers Dianne Statts-Mareci and Andrea Jones, who kept him on the phone as he waited for an ambulance.
Statts-Mareci said DJ exhibited a level of calm she "hasn't seen in most adults."
"Usually when we get calls from kids, they're prank calls. But we knew this one was serious, and DJ answered every question respectfully, never leaving his mom's side. He was comforting her the entire time," said Statts-Mareci, who grew up taking care of a mother who also struggled with illness.
The aspiring police officer gave his address, apartment number and doorbell code, even directing first responders to his mother when they arrived.
When asked how he remained calm, DJ took a beat to collect himself before replying, "It's probably because I knew my mom was having a seizure."
Chicago Fire Commissioner Annette Nance-Holt congratulated the young man on a job well done, presenting him with a fireman's hat and a bag of goodies, including a Lego firetruck set that quickly captured his attention. He took the Legos to a nearby table and began playing with them immediately.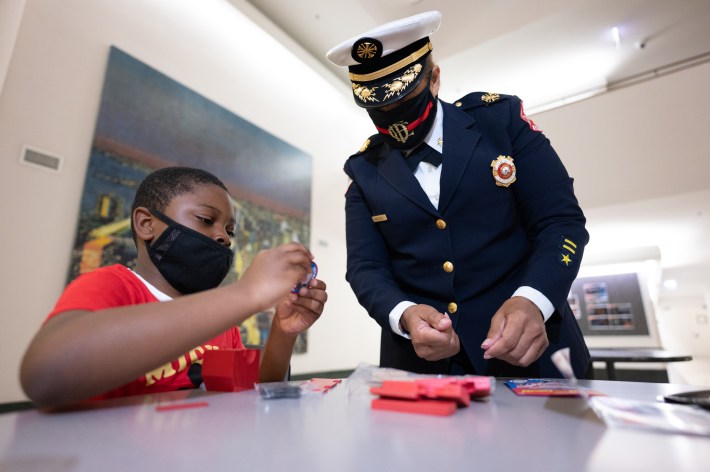 DJ was also given a tour of the 911 Center and the Bronzeville firehouse at 53 E. 39th St., where he was surprised with a new bicycle. At one point, he'd had enough of all the attention and shifted to other priorities.
"No more photos! I need lunch!" he yelled. The hero enjoyed a plate of sliced hot dogs, chips and watermelon as he chopped it up with the staff.
"This was his first time ever doing it. Usually it's my mom or my sister who makes the call," his mom said as she beamed with pride recalling listening to how calm DJ was on the 911 call.
"He comes in my room to check on me every day and night, and he checks on his little brother, too. I'm a proud mom, and I taught him well."
Check out more of Colin Boyle photos from DJ's big day: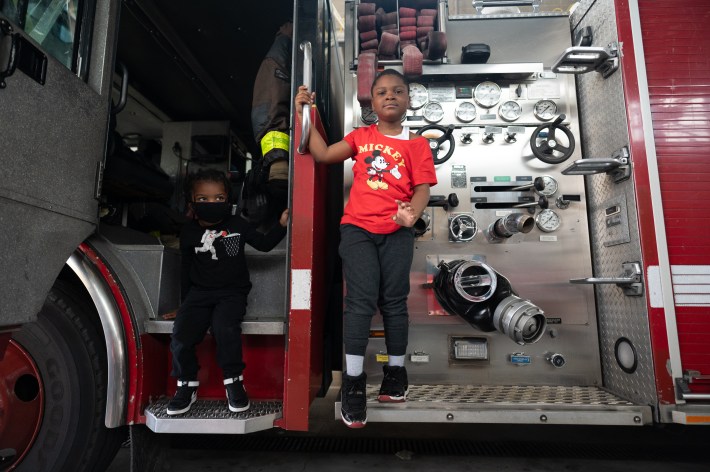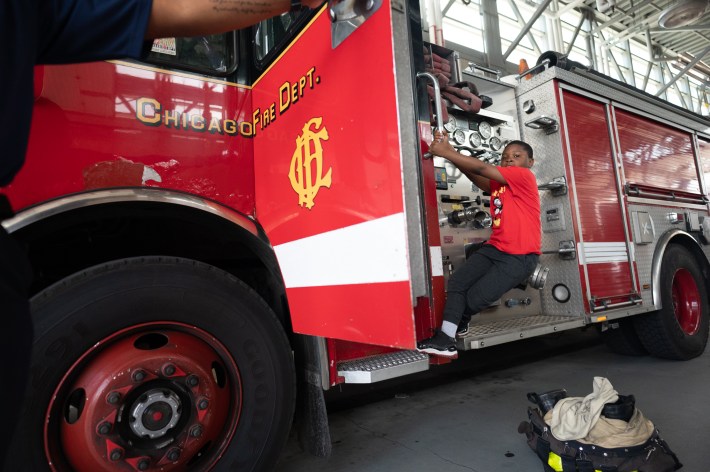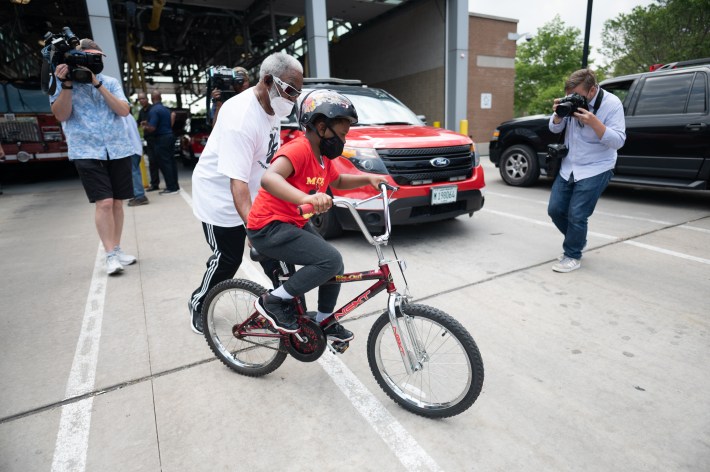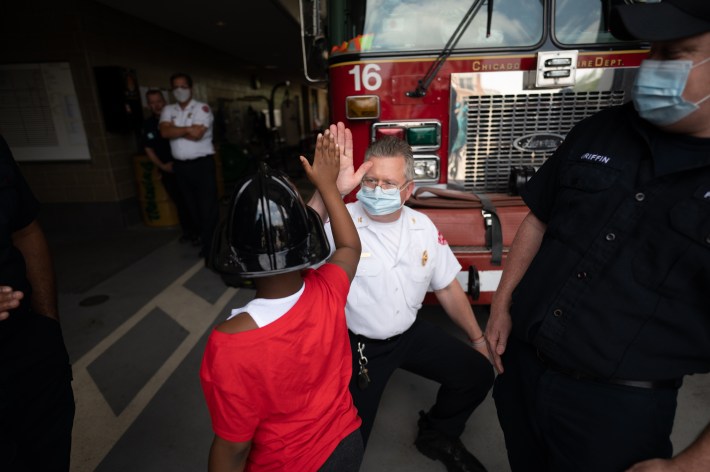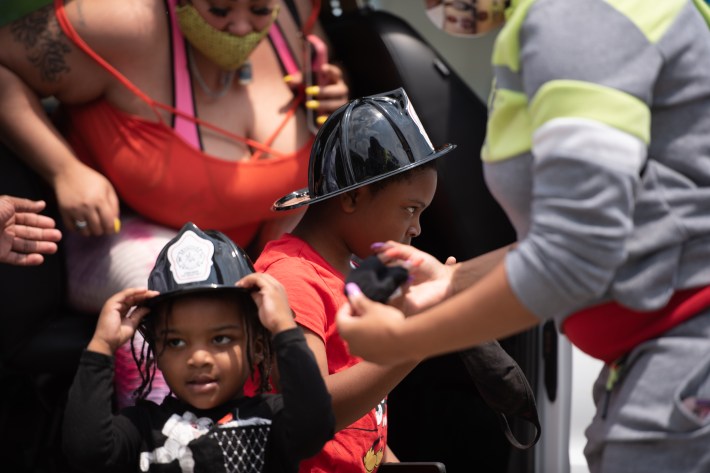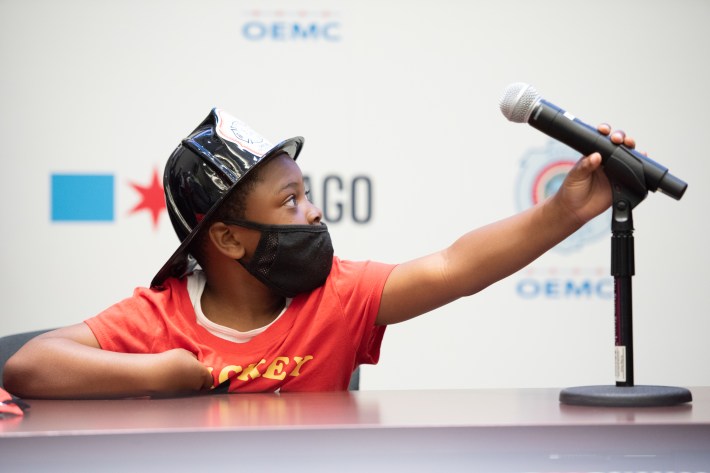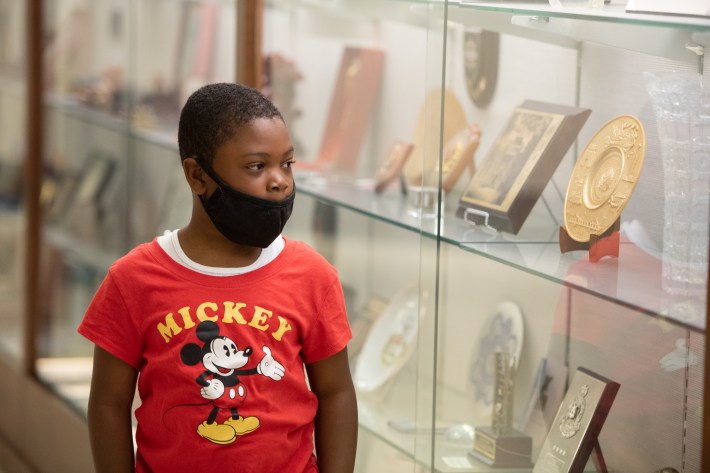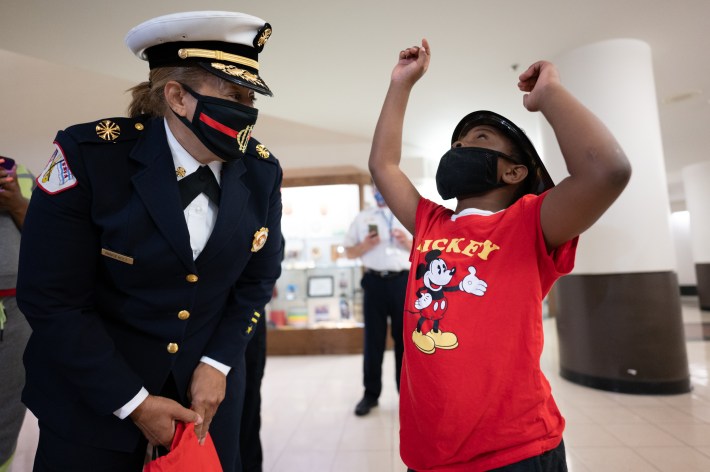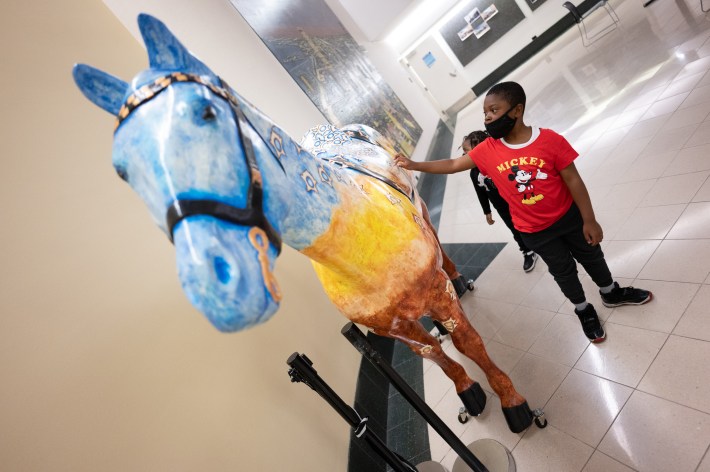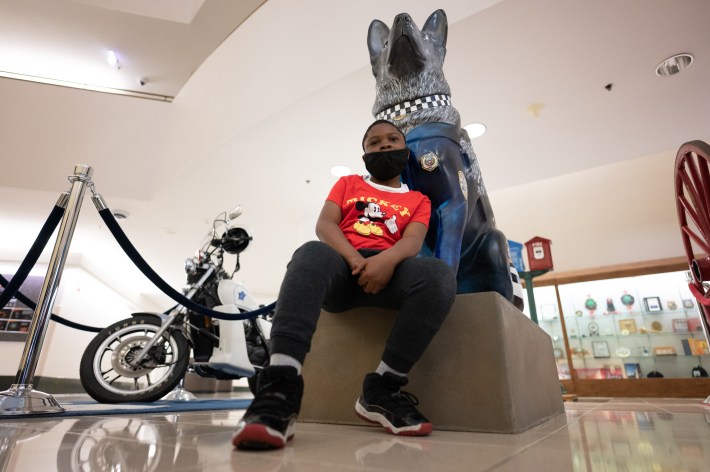 Subscribe to Block Club Chicago. Every dime we make funds reporting from Chicago's neighborhoods.
Already subscribe? Click here to support Block Club with a tax-deductible donation.