CHICAGO — Second shift workers may have to start stocking up if they want to have a drink after work, as Mayor Lori Lightfoot's midnight curfew on liquor sales at grocery and liquor stores received committee approval Thursday.
The controversial measure to permanently move up the last call for retail alcohol sales from 2 a.m. to midnight was part of a larger 93-page business relief package Lightfoot says is needed to jumpstart Chicago's economy following pandemic-related closures and capacity limits.
The full relief package, dubbed Chi Biz Strong by the Lightfoot administration, also includes a separate ordinance to increase protections for workers. That advanced out of the Committee on Workforce Development earlier this week.
Lightfoot initially sought a 10 p.m. cutoff on alcohol sales. But after broad pushback that some aldermen said jeopardized the entire relief package, the mayor announced Tuesday she'd instead propose a midnight curfew ahead of Thursday's vote in the Committee on License and Consumer Protection.
The measure advanced out of the committee in a 15-3 vote, with Ald. Brian Hopkins (2nd), Ald. Brendan Reilly (42nd) and Ald. Jim Gardiner (45th) voting no.
Pat Doerr, managing director of the Hospitality Business Association of Chicago, called the midnight cutoff a "job killer," but the compromise seemed to persuade committee members, who largely did not raise the issue during the debate on the ordinance.
West Side Ald. Emma Mitts (37th), who chairs the committee, said "late night liquor sales have been a contributing factor on criminal activity and increasing public safety disturbances, especially hanging out and loitering near liquor stores, both of which has a notable, negative impact on the quality of life for worried residents."
Mitts also supported the 10 p.m. curfew.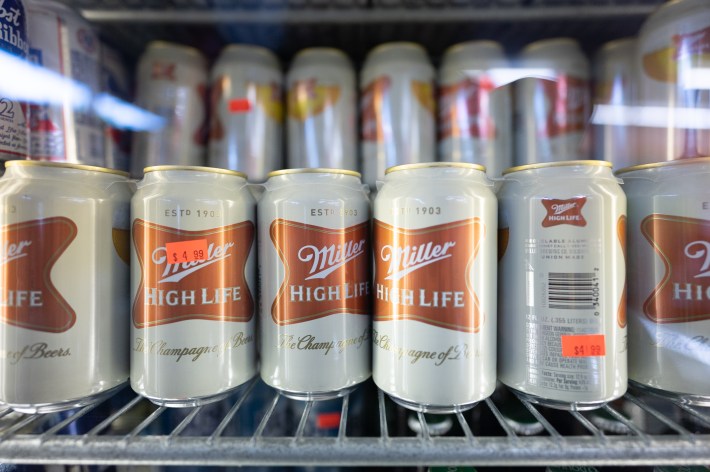 The relief package received the most pushback for provisions that would scale back aldermanic authority over permits for local businesses.
In addition to the late-night liquor sales curfew, the relief package streamlines the process for businesses to obtain permits and licenses to erect a sign, sidewalk cafe, or impede upon the public way. Currently, businesses need City Council approval, and council members almost always defer to the local alderman when voting on the issue.
Hopkins supported 92 of the 93 pages of the package, he said, but ultimately voted no because aldermen no longer would have final say on public-way use permits in their wards.
When a problematic business pops up in wards, residents "aren't really interested in hearing my excuse that I didn't have the authority on this one, that there was an end run around me in this process," he said.
"Let's expedite the process and make sure that applications are processed towards approval or denial in a rapid manner without taking away our aldermanic authority," Hopkins said.
Reilly exercised his right through his role as President Pro-tempore of the City Council to join the meeting and vote on the package, despite not being a regular member of the committee.
Reilly said he understood the need to "shorten the process" to obtain a sign, public way use permit or sidewalk cafe permit, but said taking the aldermen out of the equation as final decision maker wasn't the solution.
"You can't really replace aldermanic knowledge about our wards. We know them block by block, and unfortunately Joe the Bureaucrat … doesn't live in that neighborhood and wouldn't really understand the context," he said. 
The reforms would force aldermen to "abdicate" their ultimate decision-making authority and be relegated to providing an advisory role, he said.
Reilly suggested allowing business owners to obtain permits on a temporary basis while the ordinance making it permanent is pending in the City Council.
Ald. Michele Smith (43rd) said she understood the concerns of her colleagues, but supported the package anyway. 
"We are the eyes and ears of the city," she said of aldermen. But the pandemic provided a "pilot" to test what would happen if some authority over local business matters were shifted from aldermen to City Hall.
"It's time to streamline us into a different phase, to have the right place for our input," she said. "Under any circumstances there will be bad actors. I don't think we should hold back this really important reform because we got one jerk who we have to have a big fight with."
Rosa Escareno, commissioner of the Deparment of Business Affairs and Consumer Protection, assured the committee City Hall wouldn't disregard the opinions of the local alderman.
"The local aldermen will still have the first review of all permit applications, of all public-way use applications," she said. "This is about expediting permits for businesses, which are in desperate need to open and be present in every single community."
Restaurants and coffee shops will be able to open their sidewalks cafes at 7 a.m. instead of 8 a.m. if the package passes City Council. Other provisions of the package include extending the 15 percent fee cap food delivery apps can charge restaurants, and allotting $10 million in financial relief to struggling small businesses.
Sam Toia, the influential head of the Illinois Restaurant Association, told the committee "the restaurant and hospitality industry in Chicago has been decimated by the pandemic over the last 16 months." He urged the committee to approve the package, saying "it will immediately help small businesses reopen and recover."
"Targeted grants, streamlined permits and licensing allowing A-frame signage, assuring reasonable delivery fees and more will be hugely beneficial to neighborhood restaurants," he said.
Elliot Richardson, president of the Small Business Advisory Council, said the package "cuts red tape for small businesses, and that is crucial."
He highlighted a provision that would no longer require businesses to seek City Council approval to obtain signs for their storefronts.
"It will let businesses reach their customers and their communities faster and generate badly needed commerce for local communities," he said. 
Some committee members also said they were concerned about the process used to place the lengthy relief package ordinance on the agenda for a vote.
It was submitted into the committee as a new "direct introduction," sidestepping the fact Ald. Ray Lopez (15th) blocked the original ordinance by sending it to the Rules Committee — a death knell for city legislation — when it was first introduced in City Council last month.
Ald. Gilbert Villegas (36th), the Latino Caucus chairman and Lightfoot's former floor leader, said he didn't understand if the direct introduction created a "new path" to resurrect legislation that was sent to the Rules Committee, by slightly tweaking the language.
The 93-page package also should have been broken up into seven or eight separate ordinances, Villegas said. 
"There's no reason why we couldn't have taken one at a time to really have a full debate and allow for opponents and proponents to testify and really flush out as many good ideas as possible," he said.
Jeff Levine of the city's Law Department, said the relief package before the committee had "some fairly significant substantive differences which make it a different ordinance and therefore it is appropriate to have it sent as a direct" introduction.
The full relief package still must be approved by the full City Council and will likely be voted on next Wednesday.
Subscribe to Block Club Chicago. Every dime we make funds reporting from Chicago's neighborhoods.
Already subscribe? Click here to support Block Club with a tax-deductible donation. 
Listen to "It's All Good: A Block Club Chicago Podcast" here: