EDGEWATER — Metropolis Coffee Company has reopened in Edgewater, more committed to fostering community than pouring the perfect cup.
Metropolis reopened Tuesday at 1039 W. Granville Ave., and it'll have a grand reopening Saturday. The cafe temporarily closed in late February, hoping to keep the business afloat long enough until the worst of the pandemic subsided.
With the city fully reopened, Metropolis is back online — although there have been changes and new community partners brought into the mix, co-owner Tony Dreyfuss said.
Gone from Metropolis' menu is pour-over coffee, a labor-intensive brewing method favored by some coffee aficionados. The pour-over items may have boosted Metropolis' coffee bonafides but didn't speak to the wider customer base, Dreyfuss said.
"It wasn't serving the community at large," he said. "We want to specialize in customer service and hospitality versus poring over every drop."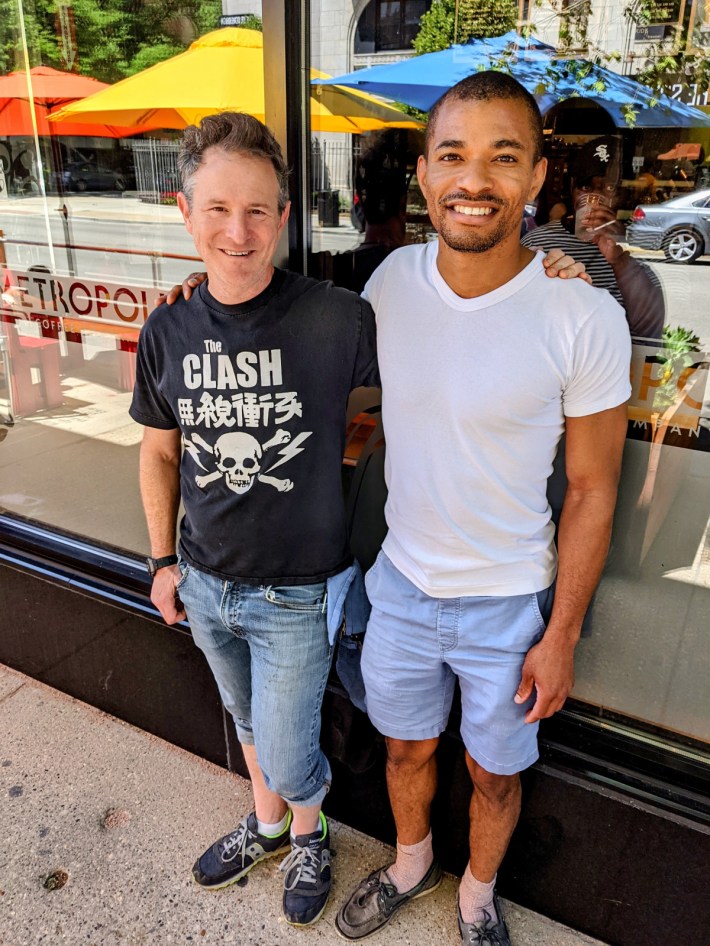 Metropolis has instead streamlined its food and drink offerings, including bringing in a tap system that will pour drafts of kombucha, cold oat milk lattes and Kyoto Black's version of Japanese cold brew. Kyoto Black is a brand and Edgewater shop started by Justin Doggett, who worked at Metropolis.
Because Metropolis is close to schools like Loyola University and Senn High School, the cafe has more sweet drinks than other coffee shops might, Dreyfuss said. The shop also now carries paletas from Chicago-based Paleta Factory.
Metropolis also has brought in bakery items from Edgewater favorite pHlour and has brought in a local pressed juices brand.
Metropolis reimagined its dining room with smaller, round tables and has removed its communal seating setup. Dreyfuss said he plans to add a standing bar to the cafe to allow gathering space for commuters.
"Metropolis, our interpretation of it means community," Dreyfuss said. "Having people together, talking, I want to design a space that allows for that."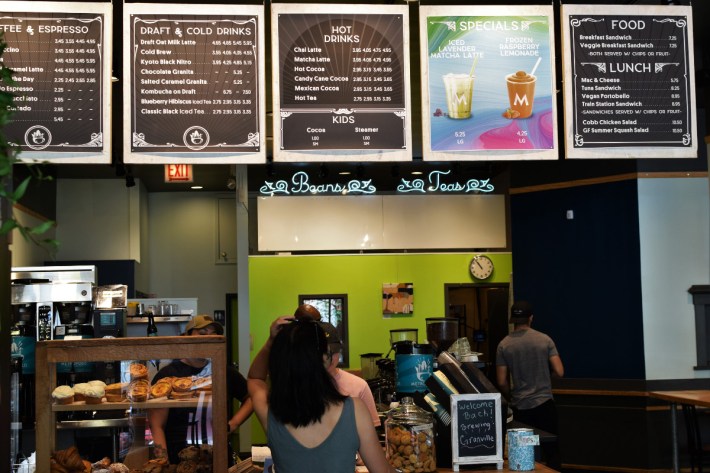 Despite the menu and seating changes, life is returning to normal after a year of drastic changes and experimentation at Metropolis.
After the pandemic hit Chicago, Metropolis reopened as takeout-only, with its entrance acting as an ordering window and its exit as a pickup station.
As the weather turned colder, Metropolis reworked its interior to allow for safe to-go business. A temporary wall sectioned off about half of the coffee shop, and a plexiglass window was installed in the partition, allowing customers to come inside and order.
The idea was to keep customers and employees as safe as possible, but the operation didn't work from a business standpoint, Dreyfuss said this spring.
So the cafe shut down and waited until more normal operations could commence. Dreyfuss initially thought he could open in late April, but he pushed it off until late June, when the city and state would be more open. The decision worked, as Chicago reopened Friday.
"It's didn't feel right to open before we could have enough people that it would feel like Metropolis," Dreyfuss said. "Going around the city, I could see this was the right decision. The city just feels different right now."
Dreyfuss said Metropolis served 300 customers Tuesday, its first day open since the winter. It felt like a reunion among regulars, he said. Metropolis even brought back the cafe's first employee, Khale Hunter, to help reopen the shop, much to customers' delight.
"It felt like we're back with our people," Dreyfuss said. "I realize that community is not something I want to live without."
Metropolis Coffee Company is open 6:30 a.m.-7 p.m. daily. It will host a ribbon-cutting ceremony noon Saturday.
Subscribe to Block Club Chicago, an independent, 501(c)(3), journalist-run newsroom. Every dime we make funds reporting from Chicago's neighborhoods.
Already subscribe? Click here to support Block Club with a tax-deductible donation.