LINCOLN PARK — After a 17-year-old boy was shot near Lincoln Park High School last week, neighbors are calling for more security cameras and police foot patrols through Oz Park to curb crime in the area.
The shooting happened about 7:30 p.m. June 1 in the 2000 block of North Burling Street, according to Chicago Police. The boy was near a parking lot when another 17-year-old boy allegedly fired shots into a crowd of people.
The first boy suffered a graze wound to his arm and was taken to Illinois Masonic Medical Center in good condition, police said.
Police said found the shooter nearby in the 900 block of West Armitage Avenue and took him into custody. A Smith & Wesson handgun was recovered, and the boy was charged with aggravated unlawful use of a weapon and possession of a firearm with a defaced serial number.
On Tuesday, the boy's charges were upgraded to include aggravated discharge of a firearm, police said.
Neighbors frustrated with crime in the area met with Ald. Michele Smith (43rd) and 18th District police officials June 4 for an an "Oz Park Safety Walk" to discuss crime and other safety issues in the area. The walk was first covered by the Chicago Sun-Times.
"I think we had a very successful walk and meeting with the neighbors," Smith told Block Club. "We were able to give them more information about what happened in the shooting there, but it was also very good for the police to hear the concerns that people who use Oz Park have about the area."
In addition to discussing the recent shooting, Smith said neighbors brought up concerns about teens drinking alcohol and smoking marijuana in the park.
"Congregating itself is not a crime, but people want the police to question people who appear to be drinking and to break up fights if they happen," Smith said.
Shannon Waterfield, an Old Town neighbor who frequents Oz Park, took part in the safety walk and said neighbors have been worried about safety in Oz Park long before this month's shooting. Waterfield, along with other neighbors of Oz Park, met with Smith and local police in March 2019 to discuss improving security throughout the park.
"So this fear among people has been going on for a long time," Waterfield said. "And now we have a shooting, which of course we were trying to hopefully prevent."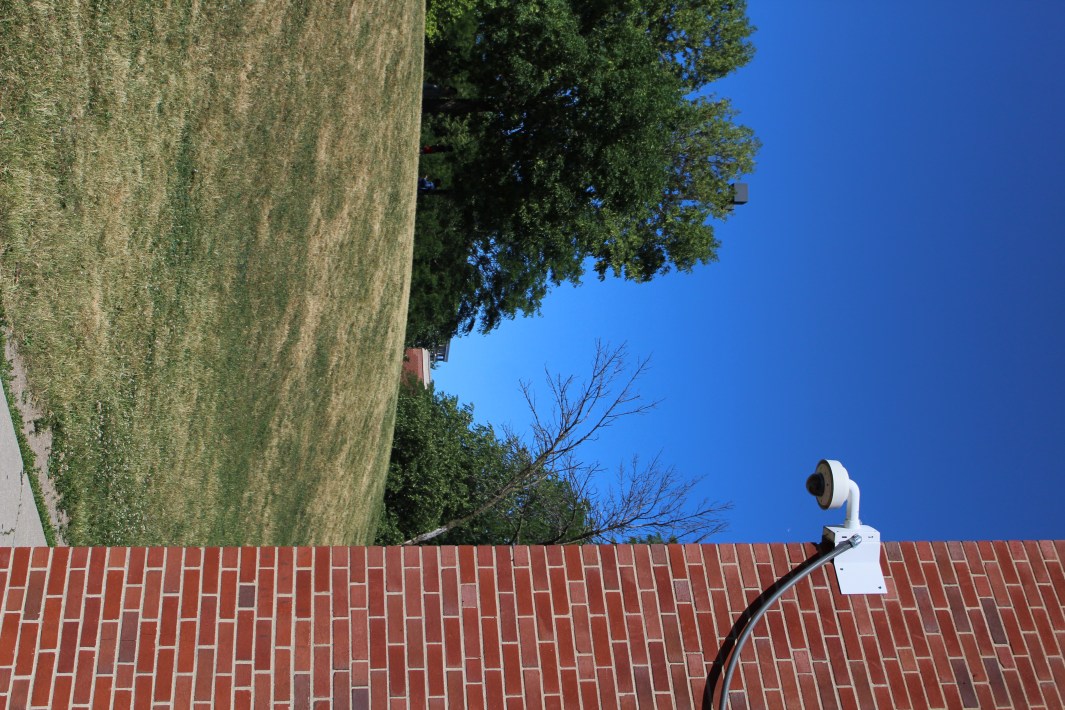 Waterfield said police need to install more security cameras throughout the park and increase their foot patrols to make the area safer.
Additionally, she said kids need more after-school programs to participate in so they don't end up getting involved in crime instead.
"But these kids don't have access to that because there haven't been programs in basically a year because of the pandemic," she said. "They have nothing going on."
Smith said she was "100 percent in favor" of creating more programs for kids to be involved in, and that she appreciated residents calls for more options to get involved.
"I'm very committed to the young people in the 18th District who would like a better path to life, and I'm glad to hear our residents feel the same way," Smith said.
She added that police communicated they will increase their foot patrols in the area and do more enforcement of quality-of-life crimes like the underage drinking and smoking. Additionally, she'll be working with neighbors to see if more cameras can be installed throughout the park.
"We have already installed more cameras in the immediate area around the school, and we have a program with the police when they tell us where they think cameras should be, we'll use money to install them," Smith said.
Jake Wittich is a Report for America corps member covering Lakeview, Lincoln Park and LGBTQ communities across the city for Block Club Chicago.
Subscribe to Block Club Chicago. Every dime we make funds reporting from Chicago's neighborhoods.
Already subscribe? Click here to support Block Club with a tax-deductible donation.