WICKER PARK — One of Wicker Park's longtime bars has undergone a huge pandemic transformation, reopening with a new owner, a new name and a completely new vibe. 
The Point, a live music venue at 1565 N. Milwaukee Ave., replaced The Flat Iron, a punk rock-inspired hangout beloved by artists. 
The Flat Iron's wall-to-wall artwork, jukebox and pool table have been replaced by dark, thick curtains lining a triangle-shaped stage, marble and dark wood finishings and a blue and gold art deco color scheme.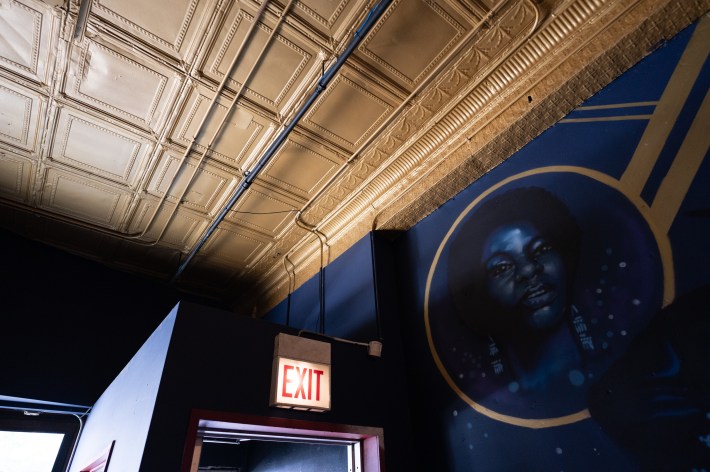 The Point's design is a nod to its mid-20th century roots as a live music venue, owner Jun Lin said. The name is a nod to the triangle-shaped Flat Iron Arts Building in which the venue is located, Lin said. 
After a year of great loss, Lin said he's glad to be able to bring live music back to the neighborhood. 
"Spaces like this help to build a community, and keep the community together," he said. "That's so important after we've gone through this collective trauma."
Lin has lived in Wicker Park since the early 2000s. His parents immigrated to Chicago from China and opened Green Ginger restaurant at the corner of Division and Hoyne. Lin later transformed it into Bourbon on Division, a restaurant, bar and live music venue. 
Lin had talked with longtime Flat Iron owner Nick Novich about buying the bar since before the pandemic. As a music lover, he had dreams of returning The Flat Iron to its musical roots. Before it was a dive bar, The Flat Iron was The Note, a live music venue that closed in 2008. Before that, it was The Blue Note and Hot House.
Though the pandemic hit Bourbon on Division hard — a much-needed outdoor patio license did not arrive until late fall — Lin pushed forward with his vision and bought the venue in August.
The sale struck a bitter note for longtime staffers, who put in their own bids in hopes of preserving the bar. After the sale, staffers had a New Orleans-style funeral procession for The Flat Iron. 
RELATED: Flat Iron In Wicker Park Sold To Owner Of Bourbon On Division, Going Back To Its Live Music Roots
Lin hired a local artist to paint the faces of Nina Simone, Stevie Ray Vaughan, John Coltrane and J Dilla on the walls. He's already booked Chicago bands to play and will welcome his first touring band, Sungazer, this month.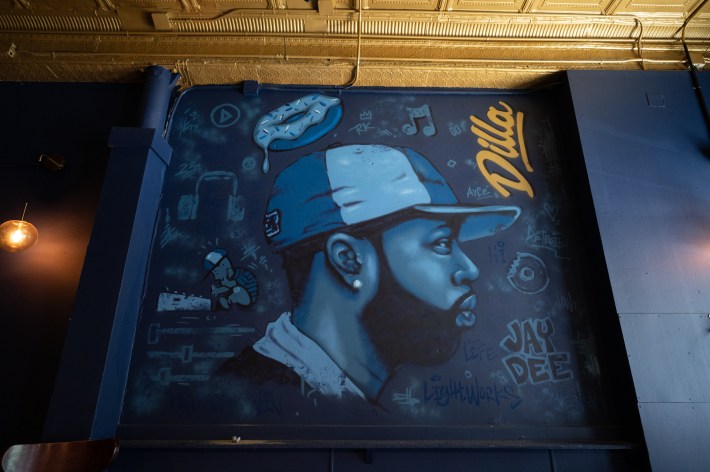 Lin bought The Flat Iron by taking out a second mortgage on his home. One silver lining of the gentrification of Wicker Park was his home was worth much more last year than it was when he bought it in the early 2000s, Lin said. 
Every penny leveraged from his home has gone into building The Point, Lin said, from Latvian-imported beer taps to a silver highball draft machine to state-of-the-art lights. 
"This location did not go to a corporation. This went to a family in the neighborhood," he said. "It would have sat empty for years. Then one day someone would have sold $400 coolers in here. … I think this place is gonna be around for a long time."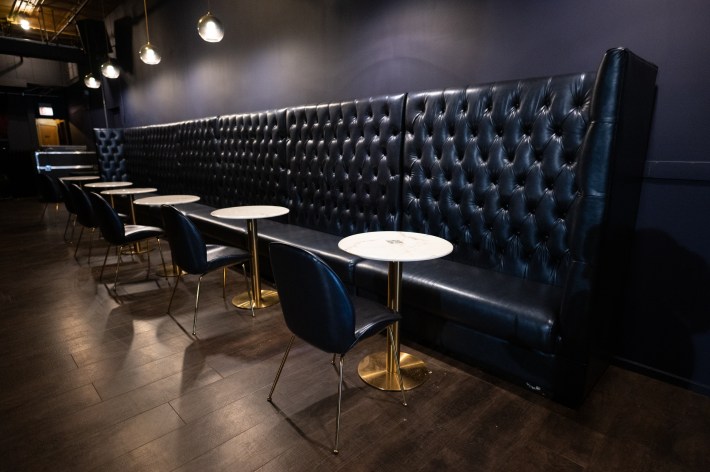 Getting The Point ready to open was not just a financial challenge; Lin said it was difficult navigating changing coronavirus rules and guidance. 
When Lin opened last month, he tried keeping concert-goers in their seats and spread out in "pods." But as soon as the band started playing, everyone rushed the stage, no masks and drinks in hand. That's when Lin realized trying to separate people during a concert would be impossible. 
"People in general, we're social creatures," he said. "We need to get our hugs back. We need to listen to our favorite mustic, our favorites bands. We need to interact with people." 
Now Lin allows dancing and stage-front mingling — to a degree. Those who can prove they've been vaccinated by showing their vaccination cards do not have to remain seated while at The Point. These individuals can also remain at the venue past 2 a.m.
Club owners in Northalsted reopened with similar measures. 
Music is a great way for people to reconnect in person, Lin said.
"I see a lot of people seeing their friends for the first time, hugging for the first time," Lin said. "That's really gratifying."
When a recent band played "Sledgehammer" followed by "Roxanne," Lin watched as passersby stopped on the sidewalk, looked into the bar and smiled. 
The Point's current capacity is 150. Neighbors can buy tickets online or buy them in person at the venue's box office. 
Check out The Point's website and Instagram for details on upcoming shows.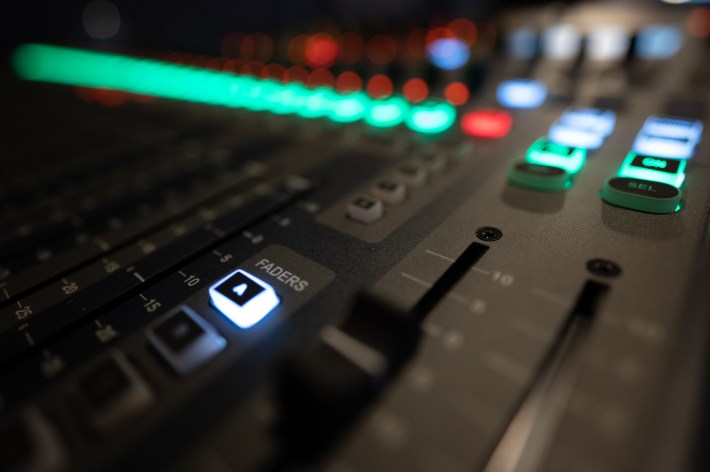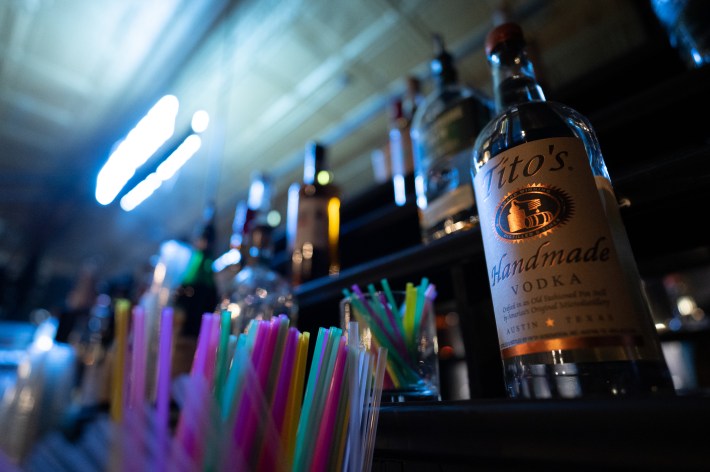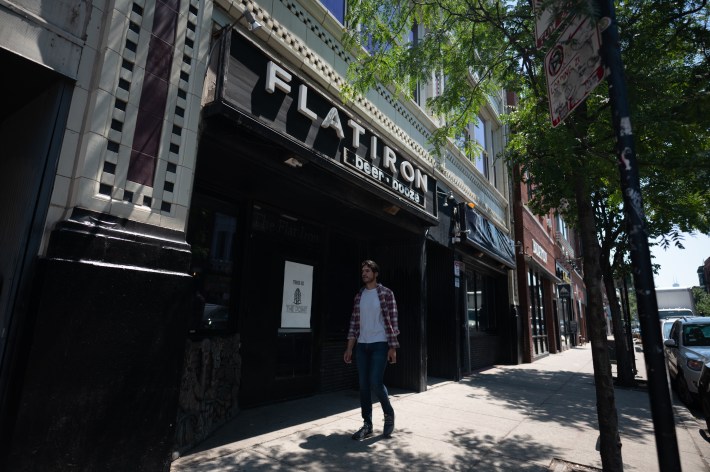 Subscribe to Block Club Chicago. Every dime we make funds reporting from Chicago's neighborhoods.
Already subscribe? Click here to support Block Club with a tax-deductible donation. 
Listen to "It's All Good: A Block Club Chicago Podcast" here: