BUCKTOWN — The Hideout is reopening next month for the first time in more than a year.
The 87-year-old dive bar and indie music venue, 1354 W. Wabansia Ave., is reopening July 6 after the coronavirus pandemic forced a 16-month hiatus. The venue is opening for patio-only service in July and August with plans to welcome people back to its indoor bar in September, co-owner Tim Tuten said.
Typical summer days at The Hideout include outdoor patio shows followed by a 9 p.m. indoor show. During July and August, The Hideout will host the outdoor shows, but skip the indoor show and indoor bar service to protect staff and patrons, Tuten said.
"At The Hideout, we love to have reckless fun but we love to do everything as careful as possible," he said. "We're building it as we go along. … We're hoping everyone's vaccinated."
The venue is kicking off with several live shows. And yes, Veggie Bingo is back.
The "centerpiece" for the venue's reopening, Tuten said, will be a mid-July event celebrating the release of the Virtue Cider Records' album, "Closing Time."
To support independent music venues during coronavirus pandemic, 16 local musicians — including Jon Langford, Jeff Tweedy, Andrew Bird, Rosie Flores, Janet Bean and Sally Timms — recreated "Closing Time," Tom Waits' debut album from 1973.
Proceeds will support the Emergency Relief Fund created by Chicago Independent Venue League, also known as CIVL.
RELATED: Concert Venue Workers Can Apply For Emergency Relief Grant Thanks To Funds Raised By Indie Music Halls
Tuten said the aptly named album is arriving at the dawn of "open time" for Chicago's independent venues, which were the first businesses to close in during the pandemic and are among the last to reopen.
"'Closing Time' can be the moment a bar closes for the night, or 'Closing Time' can be an era," he said. "Time is immediate, and also long, and we were never sure how long. Both times are filled with anxiety and anticipation. But either way, the moment, or the era, we hope we have a friend to get us home, or have friends to support us through the pandemic. Jon and his friends did just that with this beautiful album."
The album is set for release July 17. The Hideout will host two album pick-up events with beer, live music and a Q+A about the album. Time slots include 4:30 p.m. and 7 p.m.
Tickets can be bought online for $50, and each comes with two tokens for Virtue cider, the Closing Time record and tote. View a full schedule of The Hideout's upcoming events here.
Reopening feels less like a true celebration, but the emotions are "no laughing matter," Tuten said.
"It's this weird feeling of anxiety and anticipation," Tuten said. "We're so happy to see everybody, but people have passed away during this. Businesses have closed. So it's like we're working out with each other, coming back together, working. Yes, we will have fun because we all have a sense of humor, but we also have a sense of reverence. … It's been a traumatic year."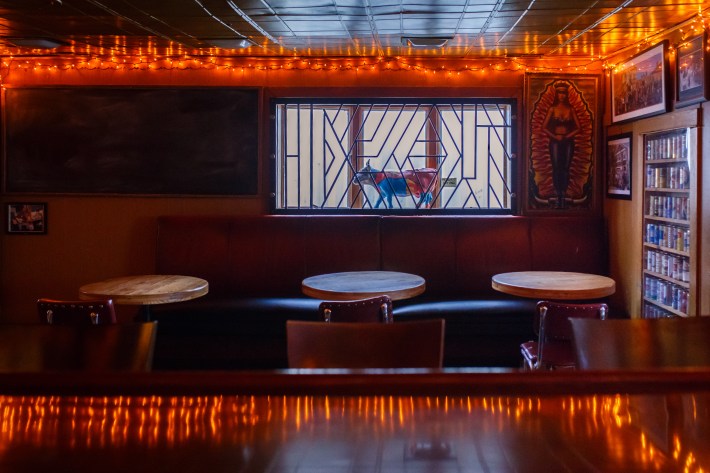 The Hideout is located inside a 100-year-old balloon-frame house along the North Branch of the Chicago River. The bar opened in 1934 during the Prohibition era and has been in business ever since, serving neighborhood steel workers, artists, community organizers and neighbors.
CIVL was founded in 2018 as a way to protect venues against Live Nation's projected entertainment megaplex in the Lincoln Yards development, which is across the street from The Hideout at the apex of Bucktown and Lincoln Yards. 
The group was successful and the idea for the megaplex was abandoned.
During the coronavirus pandemic, CIVL worked with the National Independent Venue Association to lobby for federal aid for theaters and venues, which were largely shut out of the Payment Protection Program due to the industry's inability to bring people back to work.
Last year a $15 billion Save our Stages bill was signed into law.
Additional CIVL members include Avondale Music Hall, Café Mustache, Chop Shop, Cole's Bar, Dorian's, Lincoln Hall, Martyrs', Park West, Patio Theater, The Promontory, Reggies, The Riviera Theatre, Schubas, The Silver Room, Sleeping Village, Smartbar, Subterranean, Tonic Room, The Vic and The Whistler.
RELATED: Chicago's Indie Music Venues Need Your Help. Here's A List Of Fundraisers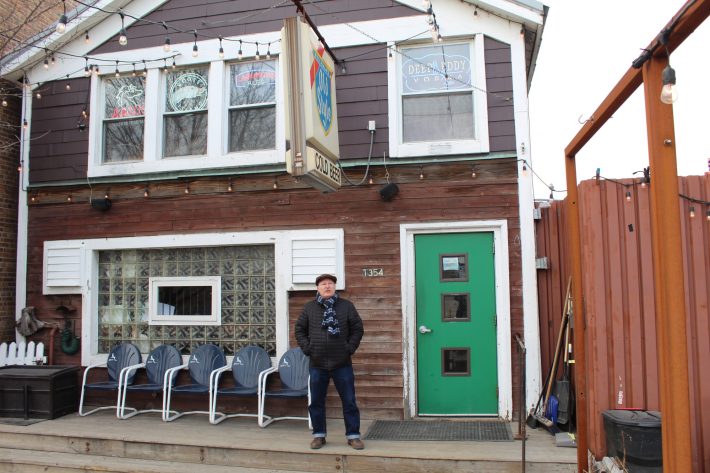 RELATED:
Compilation Album From Chicago Artists Will Benefit Out-Of-Work Performers, Staff
Beauty Bar Is Back After 14-Month Closure — And Its Opening Weekend Is All About Celebrating Missed Birthday Parties
Dance Floors Reopen In Chicago's LGBTQ Neighborhood After 15 Months Of Coronavirus Closure: 'It Feels Like Pride Again'
Wicker Park's Newest Music Venue, The Point, Opens In Former Flat Iron Bar: 'Spaces Like This Help To Build A Community'
Chicago's Struggling Indie Venues See 'Light At The End Of The Tunnel' With $15 Billion Save Our Stages Bill
Subscribe to Block Club Chicago. Every dime we make funds reporting from Chicago's neighborhoods.
Already subscribe? Click here to support Block Club with a tax-deductible donation. 
Listen to "It's All Good: A Block Club Chicago Podcast" here: