WOODLAWN — There's been an "uptick" in wrecked cars being dumped in Woodlawn, and they are sometimes left in vacant lots and on city blocks for weeks, residents say.
Wrecked cars would occasionally appear around the South Side neighborhood in the past, but it's been happening much more often now, resident A.J. Walker said. He lives near a vacant lot at 65th Place and Blackstone Avenue where numerous cars have been dropped off in recent weeks.
At one point last month, Walker found at least 10 cars within one block of his house. "They are everywhere," he said.
"Two or three years ago, there would be two or three of these cars around — most likely just residents whose cars had broken down, or who had gotten into a small accident," Walker said. "Maybe they didn't have insurance, so they just parked them in an empty lot behind their house, and there they sat.
"Now, it seems to be a lot more [cars] getting towed in, dumped in a lot and forgotten about."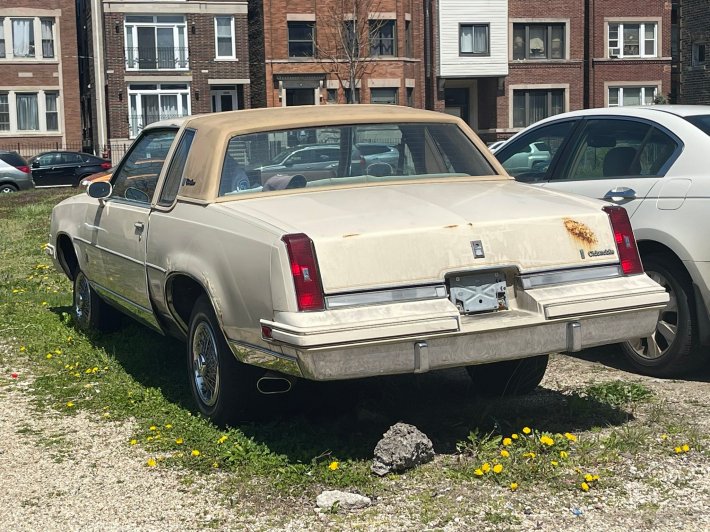 When a damaged car is parked or dumped somewhere in the neighborhood, it's often a "disabled wreck, not just a fender bender," Woodlawn resident Mike Medina said.
"Airbags are popped, tires are gone, [it's been] in a serious accident. It'll sit there for a few weeks, then disappear," Medina said.
The trucks that drop off the cars typically remain low-key: "A white pickup, maybe some stenciling on the door, maybe a phone number … nothing you would pay attention to," Medina said.
Residents said they have ideas about why tow trucks were dropping off cars around the neighborhood, but no solid answers.
Medina and Walker said towing companies could be storing cars in the neighborhood as they run out of space in their own lots.
But a resident on Nextdoor said one wreck was actually their own car, which had been dropped off after a crash. That could be the case for damaged cars found around Woodlawn, resident Ulysses Blakeley said.
"It's hard to determine" whether a tow truck driver is dropping off a car they don't have the space to keep at their tow yard, or if they're returning a wrecked car to an owner who can't afford to repair it, Blakeley said.
Officials are seeing an "uptick" in wrecked and stolen cars found around Woodlawn and surrounding communities, Ald. Jeanette Taylor (20th) said at a ward meeting Thursday.
Taylor's office "is working closely" with the police and the Streets and Sanitation Department to determine where the cars are coming from, she said.
"If they're on a city lot, there is a process where we have to put notices on the cars," Taylor said. "There is a time period and the city will come and tow it. If it's on a privately owned lot, we honestly don't control [it]. We can make sure that they keep it clean and that it's gated."
The city has actually seen a decrease in 311 calls regarding abandoned vehicles, said Cristina Villarreal, Streets and Sanitation spokesperson. She did not provide data specific to Woodlawn.
The city is on pace to receive about 630 complaints in 2021, compared to 859 in 2019 and 854 in 2020.
The dumped cars are more of an eyesore than any real threat to the community, Walker said. But it's still a "quality of life" issue worth investigating, he said.
"It almost feels a bit unique to Woodlawn because there is so much open space and opportunity to just dump cars," Walker said.
Residents can report cars on vacant lots and in streets to the 20th Ward office by calling 773-966-5336 or emailing ward20@cityofchicago.org. Abandoned vehicles can also be reported to Streets and Sanitation by calling 311.
Subscribe to Block Club Chicago. Every dime we make funds reporting from Chicago's neighborhoods.
Already subscribe? Click here to support Block Club with a tax-deductible donation. 
Listen to "It's All Good: A Block Club Chicago Podcast" here: