BRONZEVILLE — South Side historian Sherry Williams recently earned a major award for her work documenting life in Bronzeville — but she's not resting on her laurels.
Williams won the Chicago Cultural Alliance's Mosaic Award, which acknowledged her as an "outstanding community leader" who has worked to document and showcase stories that might never have been told without her. Those stories include highlighting the Black woman who originally portrayed "Aunt Jemima," Nancy Green.
Williams' love of history goes back to a classroom field trip several decades ago. The Englewood native was preparing to take her daughters' classroom on a tour of Bronzeville when she felt a spark of inspiration that told her to "think bigger."
Soon, Williams was laying the groundwork for what would eventually become the Bronzeville Historical Society, launching the organization in 1999. The group aims to preserve the stories, history and heritage of Black history and culture in Chicago.
"In the beginning it was my mom, my daughter and me," Williams said. "I'd grown up hearing stories about how our family came to Bronzeville and they'd stayed with me."
Williams tasked her daughters with finding prominent Black Bronzeville residents to highlight. They rose to the challenge, their efforts resulting in a book, "100 Notable People and Places in Bronzeville – (Black Chicago)."
The Bronzeville Historical Society has grown its collection of archival documents and photos over the years, but the growth hasn't been without challenges.
After six years of operating out of the Stephen Douglas Historic Tomb Site, Williams said she and her team had to leave the space, eventually landing on the campus of the Illinois Institute of Technology. Williams hopes to make the spot more accessible to the public and is exploring the idea of installing a migratory bird oasis.
"Being on the ground and face to face with people is so important for history work. Not only do you get oral histories, it's also the best way for people to then say, 'Hey, I have this item or document or photograph that I'd like to contribute to the society,'" Williams said.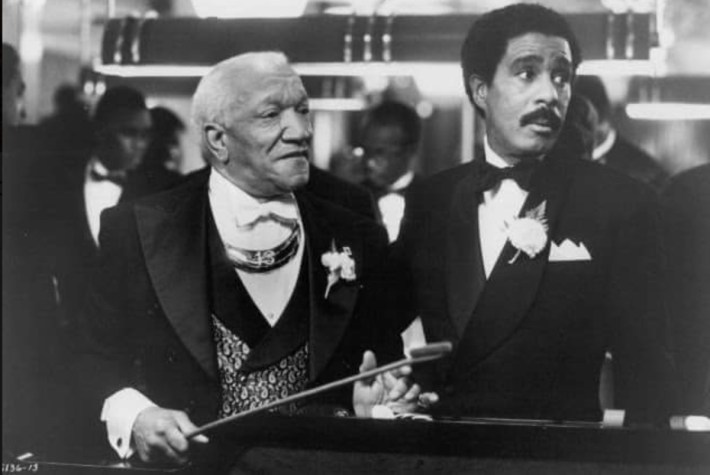 Contributions range from individual offerings to large collections, like records from the Jackson Funeral Home, a gift from the state of Illinois. Opened in 1867, the funeral home operated until 2011, amassing records of more than 180,000 burials of Chicago residents. A team of volunteers from the African American Genealogy and Historical Society came on board to piece together each person's history, from their hometowns to their church and club affiliations.
Williams is in the process of transitioning those archives to the Woodson Regional Library in Washington Heights, where people can access them for free. Another exhibit from the society, Reimagine Aunt Jemima — a collection of photos and memorabilia chronicling the lives of brand ambassadors Edith Wilson and Green — is on display at the library through July 9.
The society also has hundreds of photographs of the city from 1930-2000. They were donated by James A. Parker, whose father, James S. Parker, owned Copelin Commercial Photographers, one of the oldest photography shops in the city.
"The photos allow folks to see the architecture, or the fabric of what the neighborhood looked like before high-rises and shopping malls," Williams said.
Programs have helped the society, as well, with volunteers leading quilting workshops and other outings. Now that the city is reopening, Williams is planning events to get more people involved with the South Side's history, including a bird-watching and walking tour in Washington Park next month.
Plans are also in the works for a Juneteenth/Father's Day celebration with Eden Place Nature Center in Fuller Park, Williams said.
"I imagine that in five years we'll have a cultural center ourselves that would still keep a relationship with other independent organizations, bookstores, who value Bronzeville's history," Williams said.
Subscribe to Block Club Chicago. Every dime we make funds reporting from Chicago's neighborhoods.
Already subscribe? Click here to support Block Club with a tax-deductible donation.
Listen to "It's All Good: A Block Club Chicago Podcast" here: