WEST TOWN — The Beauty Bar nightclub is reopening this weekend after being closed for nearly 15 months due to the coronavirus pandemic.
Beauty Bar, 1444 W. Chicago Ave., reopens 6 p.m. Friday. The club will be open Friday and Saturday nights for the next two weekends.
The theme for Beauty Bar's opening weekend is "missed birthday parties." Beauty Bar itself has two missed birthdays to celebrate. Shortly after the stay at home order last year, the bar celebrated its 10th anniversary. This March, the bar celebrated its 11th year, again in solitude.
Managing partner Rene Romero said he hopes customers welcome back Beauty Bar — even though the experience won't look quite like it did before the pandemic. Tables and chairs have replaced the open floors where crowded dancing once occurred.
"Nightclubbing or bar mingling isn't high on a priority list, but these places for congregating and socializing are so important to getting back to feeling a semblance of normalcy," he said. "We want to be that for people. … Everyone needs a little bit of nostalgia. Everyone needs a little bit of escapism."
Patrons who visit Beauty Bar this weekend will notice major changes.
For starters, a host will welcome each group of customers and, after a temperature check, assign them a table. Tables can sit two to eight guests. The bar's capacity is 60.
The bar is not taking reservations, and guests will not have a time limit on their stay. Beauty Bar will not require patrons to prove their vaccination status.
"It just feels strange. It's an honor system now," Romero said. "It's all been so obtuse. Taking everyone who's going to be working here's opinion into consideration is probably the most important part. … This is what the staff can handle."
Customers must be seated while sipping beer or cocktails. While some customers will have table service, many will order drinks at the bar. They will talk to bartenders through a plexiglass shield. Everyone must wear masks while standing.
Romero eventually plans to bring back deejays who have curated special shows for Beauty Bar, from indie night to emo vs. pop punk.
But during opening weekend, customers will hear a playlist curated by Beauty Bar staffers. Expect staff favorites, such as the Smashing Pumpkins.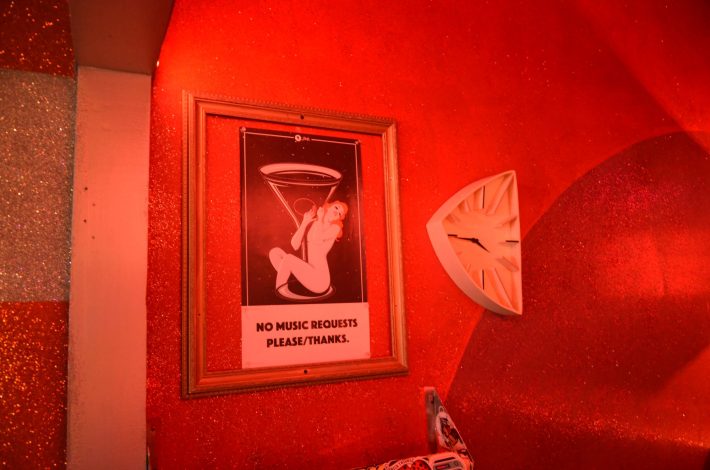 Romero said he hopes customers embrace the changes and show up smiling, ready for a good time.
"We have survived so much stuff, that you can take a little more … make it exactly what you want it to be. Why not take that opportunity?" Romero said. "We have what we like and believe in. Our customer usually trusts us."
Nail artists will no longer paint nails in the Beauty Bar lounge early in the night; however, the bar's "martini pitcher" — which includes two martinis in a pitcher — will come with a pack of nail decals. The bar will also offer beer pitchers and frozen drink pitchers for the first time in its 11-year history.
The photo booth will be fully operational.
Longtime bartender and bar manager Brian Sheehan said many customers have already reached out on Instagram to say they plan to swing by this weekend.
"In 11 years, this is the first time something's felt new," Sheehan said. "I'm nervous. I'm excited. I'm anxious. It's definitely been a whirlwind over the last few weeks trying to make sure we're happy with the space and what we're presenting to everybody."
While the pandemic shut the bar down for nearly 15 months, the closure gave staff time to deep clean the venue and change up the bar. They replaced beer lines and added plexiglass dividers to shield bartenders from customers. To celebrate their 10th anniversary, they replaced the sound system.
Romero, who lives in nearby Ukrainian Village, often came into the empty bar to do home-based workouts.
"A business like ours, you can't pivot," Romero said. "You're either closing or crossing your fingers for awhile."
Of the bar's 40 staffers, the 10 who are returning to work are fully vaccinated.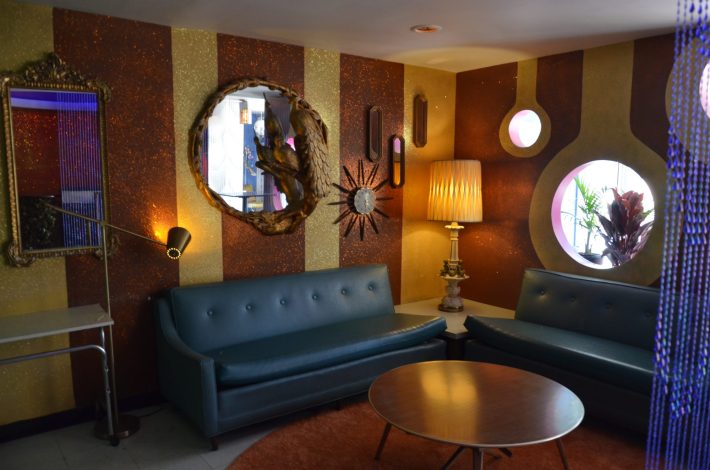 Chicago's live performance industry has been among the hardest-hit sectors of the local economy during the coronavirus pandemic, unable to operate at all during shutdowns and gradual reopening of local business operations because of safety restrictions. 
RELATED: Concert Venue Workers Can Apply For Emergency Relief Grant Thanks To Funds Raised By Indie Music Halls
Beauty Bar is owned by 16 on Center, a group that manages bars, restaurants and music venues across Chicago. The group also owns Empty Bottle and Thalia Hall and will be redeveloping the Morton Salt factory into a live music venue.
Having partners across the industry was helpful during the past year, Romero said. Being able to talk out ideas with other managers and work together on applications for the federal Paycheck Protection Program loan was invaluable, he said.
The folks at Empty Bottle helped Beauty Bar staff figure out how to offer livestreamed shows for deejays.
Romero thanked Beauty Bar's landlords, the Kalata family, for being patient and understanding during the pandemic. Before Beauty Bar opened, the storefront served Casey and Sons, a liquor store the Kalata family had operated since the '70s.
"Our landlord has been amazing," Romero said. "He understood what's happening. We've been here 11 years. … He knows we care for the neighborhood."
While it will be awhile before Beauty Bar fully returns to its full-on nightclub dancing, Romero said he's already brainstorming how the bar can safely accommodate Lollapalooza and Riotfest after-parties.
He's also received requests for private events, such as weddings.
"We never thought to have a wedding inside Beauty Bar … [but] we always think outside the box," he said. "I know how important this place is to a lot of people. It's so amazing to hear it. You're like, 'Oh wow.' So you don't want to switch things up too much. A blend of nostalgia, and feeling new and current and safe. … We do that well."
Beauty Bar will open 6 p.m.-midnight Friday and Saturday this weekend and next weekend. Follow the bar on Instagram for updates on future hours.
Subscribe to Block Club Chicago. Every dime we make funds reporting from Chicago's neighborhoods.
Already subscribe? Click here to support Block Club with a tax-deductible donation. 
Listen to "It's All Good: A Block Club Chicago Podcast" here: