CHICAGO — Wednesday's City Council meeting saw plans to rename Lake Shore Drive stall, Mayor Lori Lightfoot's push for a 10 p.m. liquor sale curfew introduced and numerous developments approved.
There was little change for the most controversial items that were on the docket: Aldermen delayed voting to rename Lake Shore Drive in honor of Jean Baptiste Point du Sable, and they put off any major discussion or action on Lightfoot's attempt to ban stores from selling liquor past 10 p.m.
But aldermen did approve a zoning change for the Thompson Center that will make the famed — but troubled — architectural site easier to sell, among other things.
Here's what you need to know:
CHICAGO — The years-long fight to rename Chicago's iconic Lake Shore Drive after the city's first non-Indigenous resident took another detour Wednesday as a last-minute maneuver delayed a City Council vote.
Ald. Brian Hopkins (2nd) teamed up with Ald. Ariel Reboyras (30th) to stall the vote to rename Lake Shore Drive as DuSable Drive, pushing back a vote until at least the next City Council meeting, which is June 23.
---
CHICAGO — Mayor Lori Lightfoot is trying to make permanent the liquor sale curfew that stops stores from selling beer, wine and other drinks at 10 p.m.
The city created the generally unpopular 9 p.m. liquor curfew in April 2020, saying the move was necessary to prevent people from gathering outside during the coronavirus pandemic. She brought back the curfew in October during a second wave of COVID-19.
Now, Lightfoot is trying to make the curfew permanent. She introduced the proposed change Wednesday at City Council as part of a package of changes her office said would help businesses recover from the pandemic.
DOWNTOWN — With no fanfare, City Council unanimously approved a zoning change Wednesday that could make it easier for state leaders to sell the Thompson Center.
Gov. JB Pritzker recently announced his intention to sell the building designed by the late Helmut Jahn and named after former Gov. Jim Thompson. The rezoning allows for a high-rise to be built at the site. 
---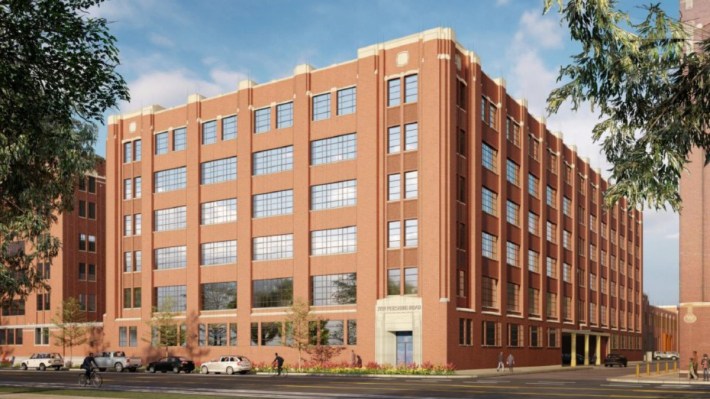 MCKINLEY PARK — A plan to convert two McKinley Park warehouses into apartments and offices was approved by City Council Wednesday after a vigorous debate about the development's proximity to a controversial asphalt plant.
The project aims to bring 120 affordable apartments and 39 market-rate apartments above commercial space across two vacant warehouses next to McKinley Park in the 2100 block of West Pershing Road.
NEAR NORTH SIDE — Plans for a sprawling, 8.1-acre megadevelopment that would bring more than 2,600 residential units next to the Moody Bible Institute campus were approved Wednesday.
Aldermen approved the $1.3 billion project by JDL Development, dubbed "North Union," during the City Council meeting Wednesday.
---
---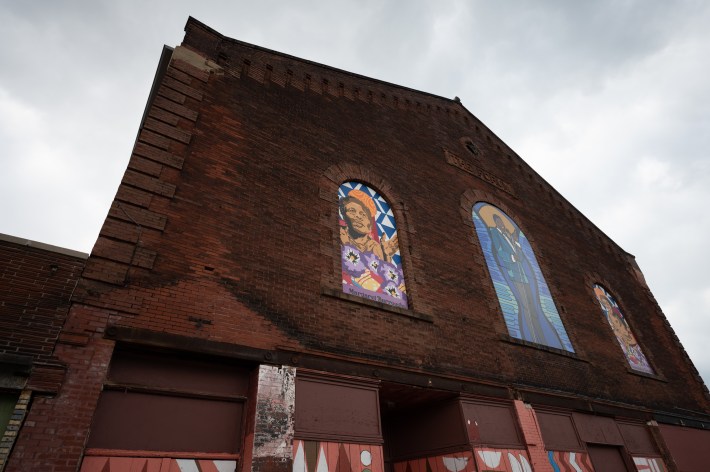 BRONZEVILLE — The restoration of The Forum is one step closer to reality after the City Council approved a zoning change allowing the 19th-century building to return to itsroots as a performance venue.
The Forum, 318 E. 43rd St., previously was zoned for residential use. The change to commercial zoning boosts an ongoing redevelopment aiming to provide a banquet hall, retail and restaurant space.
---
CHICAGO — Chicago is reigning in "rogue towers" by requiring a new tow truck drivers license to operate in the city.
The new rules require tow truck drivers to qualify for a license and pay a $250 fee for each truck they own. Operators will need to seek a $750 license for their towing lots, as well, with the industry to be regulated by the city's Department of Business Affairs and Consumer Protection.
WEST LOOP — A 47-story apartment tower and seven-story office building in the West Loop were approved by City Council Wednesday.
Last week, Plan Commission members endorsed projects for the office building at 817 W. Lake St. and the apartment tower at 640 W. Washington Blvd. 
---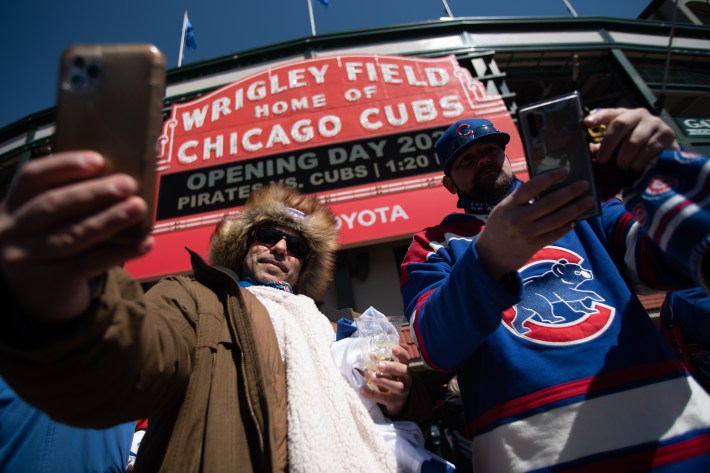 WRIGLEYVILLE — The Chicago Cubs will play a rare Friday night game next month when they face off against the Miami Marlins after receiving City Council approval for the one-time event.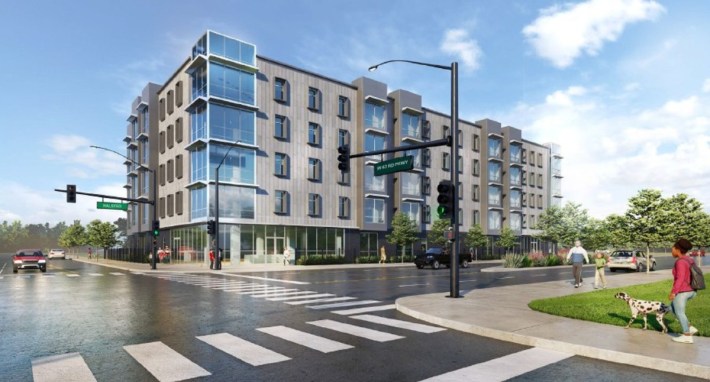 ENGLEWOOD — City Council approved a proposal to build new affordable apartments in Englewood on Wednesday.
The five-story, 56-unit apartment building will be built on city-owned vacant land at Halsted and 61st streets. The building will offer residents one- and two-bedroom apartments, 22 parking spaces and 44 bicycle spaces. 
Aldermen gave the team the OK during Wednesday's council meeting to play a Friday night game June 18 with first pitch at 7:05 p.m. The exception was granted because the Cubs have an away game at the New York Mets the night before and aren't scheduled to return home until late.
---
JEFFERSON PARK — A Jefferson Park cannabis dispensary can expand after City Council approved the change Wednesday.
The expansion for Columbia Care's dispensary at 4758 N. Milwaukee Ave. to the neighboring storefront at 4760 N. Milwaukee Ave., which received zoning approval in February, passed with a vote of 31-19 after a lengthy discussion about equity concerns from members of the Black Caucus.
NORTH LAWNDALE — The West Side has a new Chicago landmark: the 90-year-old Pentecostal Church of Holiness in the K-Town neighborhood of North Lawndale.
The landmark designation was approved by City Council Wednesday, giving the building at 1444 S. Keeler Ave. protection from demolition and access to tax and financial incentives.
WICKER PARK — A 38-unit condo project is coming to Western Avenue in Wicker Park following months of back and forth with a group of neighbors who protested the size of the building and its use of a shared alley.
The new zoning allows developer Gibbons Construction to build 38 condo units on the vacant lot, up from 20. The project also will include two ground-floor commercial units, two loading docks and 32 parking spots.
---
ROGERS PARK — A Rogers Park apartment building near the Red Line will get an addition after the project received City Council approval Wednesday.
Property investor Mark Falanga now can add 16 units to his building at 1415 W. Morse Ave. The addition would bring relatively affordable units near the Morse station and help modernize the existing four-story building.
ANDERSONVILLE — A 105-year-old Andersonville home that has sat vacant for years will be torn down and replaced by a condo building after the City Council approved the project Wednesday.
Developer Wes Khan's plans are to demolish the home at 5642 N. Ashland Ave., which most recently housed apartments but has sat vacant for some time. In its place Khan will build a four-story condo building.
Subscribe to Block Club Chicago, an independent, 501(c)(3), journalist-run newsroom. Every dime we make funds reporting from Chicago's neighborhoods.
Already subscribe? Click here to support Block Club with a tax-deductible donation. 
Listen to "It's All Good: A Block Club Chicago Podcast" here: