MCKINLEY PARK — A plan to convert two McKinley Park warehouses into apartments and offices was approved by City Council Wednesday after a vigorous debate about the development's proximity to a controversial asphalt plant.
The project aims to bring 120 affordable apartments and 39 market-rate apartments above commercial space across two vacant warehouses next to McKinley Park in the 2100 block of West Pershing Road.
But the plan has received pushback from neighbors because it is about 600 feet from MAT Asphalt, a polluting plant which has outraged neighbors since it opened. The location of the project prompted the city to deny millions in tax credits to the site's developers last year.
The City Council approved the development in a 36-13 vote during a raucous meeting, which also included a contentious split vote to approve a dispensary expansion in Jefferson Park and a parliamentary maneuver to delay a vote on the proposal to rename Lake Shore Drive after Jean Baptiste Point du Sable.
Ald. George Cardenas (12th), whose Southwest Side ward includes the project, said it was "good for the city and good for McKinley Park" and criticized people who tried to block it. 
"To vote against it would negate affordable housing and all different types of housing development for McKinley Park. This is very much a ward matter," he said. "I know there's a lot of activism here, but the community has spoken and supports it."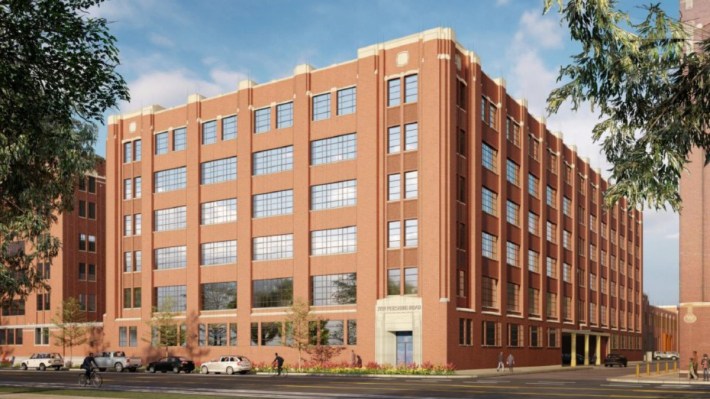 Alds. Daniel La Spata (1st), Sophia King (4th), Leslie Hairston (5th), Rod Sawyer (6th), Ray Lopez (15th), Stephanie Coleman (16th), Jeanette Taylor (20th), Michael Rodriguez (22nd), Byron Sigcho-Lopez (25th), Rosanna Rodriguez Sanchez (33rd), Carlos Ramirez Rosa (35th), Andre Vasquez (40th), Matt Martin (47th) and Maria Hadden (49th) voted against the project.
Those who opposed the building reiterated concerns about the environmental risks of placing housing so close to the plant. Those who supported it said they were deferring to Cardenas' wishes, casted doubt on the health effects of living near the plant, or both.
Hadden attempted to block the project while it was being considered by the Zoning Committee this week, and joined others in an unsuccessful attempt to delay a vote Wednesday.
"Our own Department of Housing denied funding to this project because of environmental concerns," she said. "We are currently under investigations for environmental racism for past practices, it would be very unwise for you to support without further environmental review…" 
Rodriguez Sanchez said she hoped the vote would be delayed to allow for more discussion.
"I'm really concerned about approving something that can be environmentally hazardous to communities, I'm concerned that low-income people would be forced to live in a risky environment," she said. 
Ald. Ed Burke (14th) said the best defense of the project is that Cardenas lives nearby.
"You think the alderman of the ward is going to live in a contaminated area and raise his infant child in an area that's not healthy? That's preposterous," Burke said.
Ald. Walter Burnett (27th), who has a large asphalt plant in his ward, also defended the project.
"I know it's very popular to stand up for environmental discrimination or discrimination period," Burnett said. "I would be disingenuous if I stood up and said 'this is discrimination' when I allow it to happen so many times for my rich and white, and educated constituents in my ward."
"Folks play in (McKinley Park) every day, maybe they should close the park up now," Burnett said. "How far are we going to go with this stuff, they're going to close the schools up?"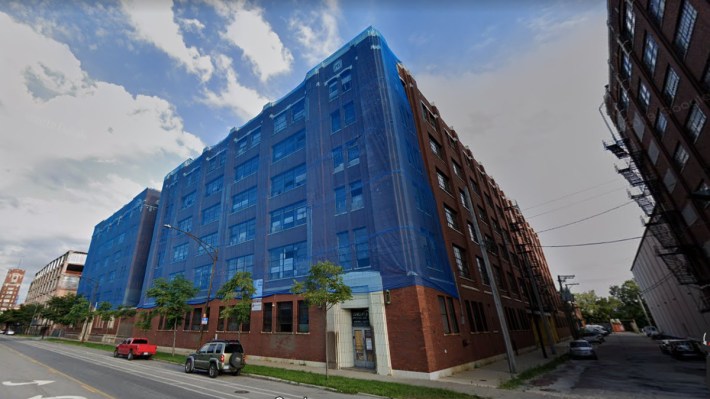 The overhaul of the warehouses would create 120 affordable units at 2159 W. Pershing Road, called Parkview Lofts, and 39 market-rate units plus office or commercial space at 2139 W. Pershing Road, called Parkview Commerce.
In the Parkview Lofts building, all apartments will be available to households making 30-80 percent of the area median income, or $27,950 to $74,550. Rents will range from $511 for a 740-square-foot apartment to $1,635 for a 1,600-square-foot, three-bedroom apartment.
Parkview Commerce will have 39 units on top of commercial space that could take the shape of a business incubator, officials said. The combined development will have 141 parking spaces and a shared space between the building with gathering areas and landscaping.
To address the neighboring asphalt plant, the development team plans to install a two-tier air filtration system and insulated aluminum windows. There is also a 20-foot berm separating the development site from the plant, said Steve Friedland, an attorney for the developers. 
Last summer, the city rejected an application from the developers for $8 million in assistance to support the affordable housing on the site, according to the Sun Times.
Environmental group Neighbors for Environmental Justice submitted a letter to the Plan Commission asking the city to "support affordable housing in McKinley Park and stop supporting MAT Asphalt," saying they "reject the false framing that asks us to choose between affordable housing and clean air."
Subscribe to Block Club Chicago. Every dime we make funds reporting from Chicago's neighborhoods.
Already subscribe? Click here to support Block Club with a tax-deductible donation.