LOGAN SQUARE — Seventy-five years ago, Gertrude Chapman and her six siblings reached the United States from Germany after surviving years of hiding from the Nazis. They settled in Hyde Park and began to shed the fear, despair and isolation they had been forced to endure as German Jews in hiding.
Three of the four remaining siblings who live in the Chicago area — Chapman, Ginger Lane and Ruth Gilliana — reflected on their journey last week during a screening in Logan Square for a new documentary about their survival. They hope their story and the documentary can combat rising anti-semitism and white supremacy and educate younger people on history and tolerance.
The documentary, "Would You Hide Me?," was written and directed by Beth Lane, the daughter of Ginger Lane, the youngest of the seven siblings. Throughout the three-year production, Beth Lane interviewed family members, friends and expert Holocaust museum curators from around the world.
"Anti-semitism is a fixture of this country," Beth Lane said. "This is their chance to have their story told."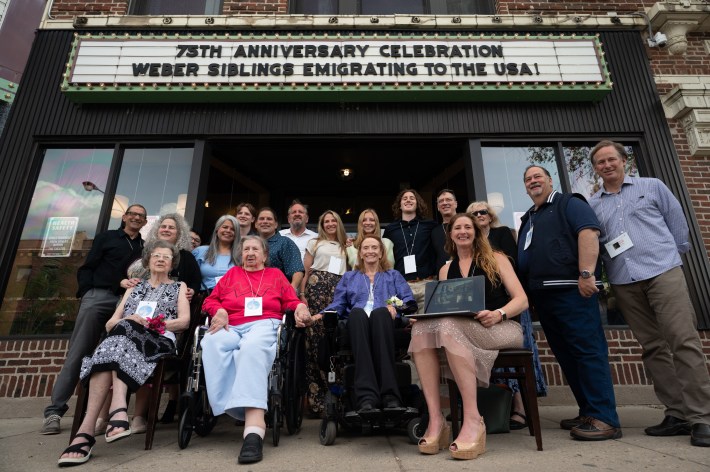 After the siblings' mother was taken to the Auschwitz concentration camp, the children were hidden by a couple on their farm in Worin, a small town outside of Berlin, for two years.
The children — orphaned by the Holocaust — left Germany after the war. They arrived by ship in Chicago on May 20, 1946, thanks to the Chicago Jewish Children's Bureau. They were featured on the front page of The New York Times.
Last week, some of the Weber family watched a rough cut of the documentary that details their story at the Logan Theatre, 2646 N. Milwaukee Ave. The filmmakers are in the process of raising more money for better post-production work.
After watching the rough cut, the sisters said it was an emotional and painful story but one that needed to be told. Ginger Lane said her daughter captured the essence of the ordeal perfectly while still being respectful.
The "screening is a powerful reminder that as survivors we must speak out for the sake of our children and our children's children," she said. "Silence is no longer an option. The world must be made to remember, and to never forget."
'I Was Grateful To You'
The sisters have a close relationship with vivid memories, but it wasn't always that way. When they arrived in Hyde Park in 1946, they were placed in separate foster families but kept in touch — except for the youngest, Lane, who is now 81.
Lane was adopted and separated from her siblings. The Lakeview resident said she had an irrational fear that if she reached out to her siblings, they would all be sent back to Germany.
For 40 years, Lane did not have any contact with her biological family, even though they all lived in Hyde Park and would sometimes see each other from afar.
"I remember Ruth coming to where I studied dance — when saw her, I was a teenager and I was very startled and backed away," Lane said. "I was afraid that if we had contact … the Children's Jewish Bureau would send me back."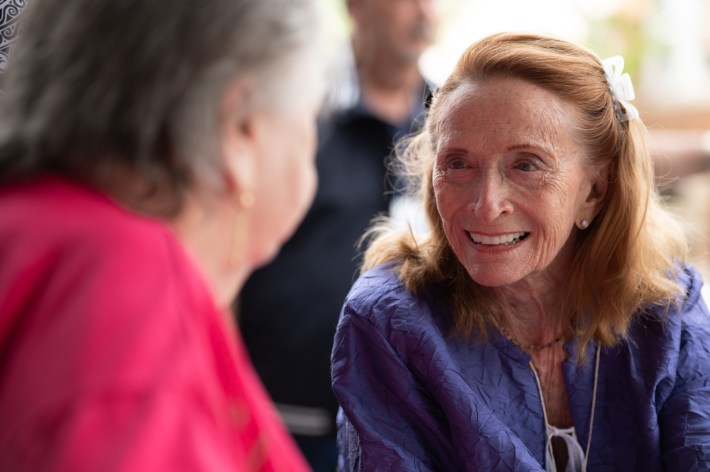 When Lane was 46 years old, she re-established a relationship with her siblings by calling Chapman, who said the call was a miracle. Chapman remembers it like it was yesterday.
"I could not believe that phone conversation," said Chapman, 89, of suburban Buffalo Grove. "I almost dropped dead. I could not believe she was at the other end of the phone. I never expected to hear from her."
Gilliana, 90, who now lives in Jefferson Park, said she remembers feeling jealous when her youngest sister came back into her life — a secret she didn't tell Lane until an interview with Block Club last week.
"Here she is, she has a lovely home, beautiful kids and I didn't have anything like it, or even close to it," Gilliana said. "I was jealous years ago when she was adopted. I felt like they robbed us of her."
Gilliana quickly shed that feeling and they mended their relationship and got to know their families, she said.
In turn, Lane said she is grateful to Gilliana because, decades ago, it was her idea to leave Germany and seek a better life for the siblings.
"I was not jealous of you. I was grateful to you, because Ruth is the one who got us to America," said Lane, who was just 6 when the siblings came to Chicago.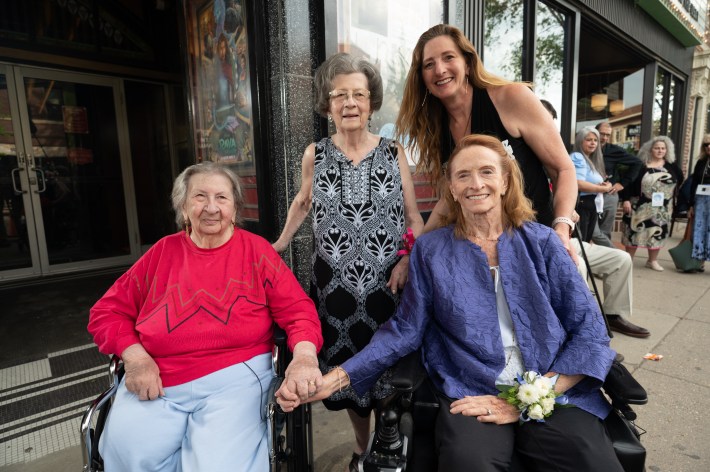 For Chapman, who was 14 when they came, it was too painful to go back to Germany ever again.
But Lane and Gilliana visited their hometown separately years later in search of the past and to make new memories.
"I went back looking for the past, which was gone. I went to the street I grew up on, and I sat on a bench and stared into space, thinking I was going to see somebody, but nobody was there," said Gilliana, whose visit to Germany was 25 years ago. "It brought back all the years of early childhood."
Lane's trip to Germany was a few years ago. After repressing memories and feelings for years, she felt the time had come to confront them while acknowledging the good in her life.
"It was bittersweet, but it was also remarkable because I didn't really remember [much]. We went to the apartment building where we had lived and I had no memory at all," she said. "There is a big effort to forget. We want to forget … but Berlin was wonderful, the people were wonderful."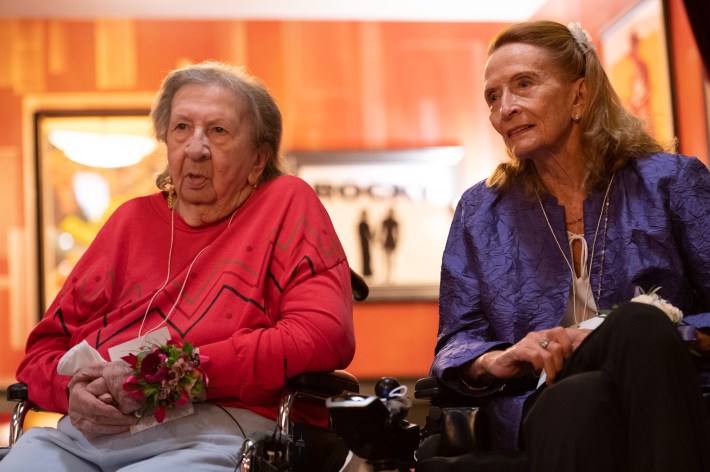 Beth Lane said the timing of the documentary is important, and it can be a way to teach others about her family history and the broader context of the Holocaust.
About 16 percent of Illinoisans ages 18-39 think the Holocaust was a myth or are not sure it happened, according to the first state-by-state survey by the Conference on Jewish Material Claims Against Germany, published last September.
"I hope [the documentary] goes into classrooms, museums, places of worship. I hope it goes into people's living rooms," Beth Lane said. "My hope and dream is it falls on the ears of those who aren't aware of the Holocaust in the first place."
Subscribe to Block Club Chicago. Every dime we make funds reporting from Chicago's neighborhoods.
Already subscribe? Click here to support Block Club with a tax-deductible donation. 
Listen to "It's All Good: A Block Club Chicago Podcast" here: