LINCOLN PARK — A proposed preschool for Lincoln Park is set to be reviewed by City Council after facing opposition from some neighbors worried about traffic.
The Zoning Board of Appeals voted Friday to back a plan converting an empty office building at 1840 N. Clark St. into a preschool with 10 classrooms, each 1,000 square feet with its own bathroom and storage area.
The school will bring about 200 preschool spots to the neighborhood, officials said. The school would also have a front office, multi-purpose room, a food-prep space and a playground.
It was supposed to be voted on during the Zoning Board's meeting last month, where members approved a preschool annex of Alcott Elementary School for 610 W. Schubert Ave. However, neighbors raised concerns the first school would cause too much traffic congestion in the area, and CPS had not supplied the board with its traffic study.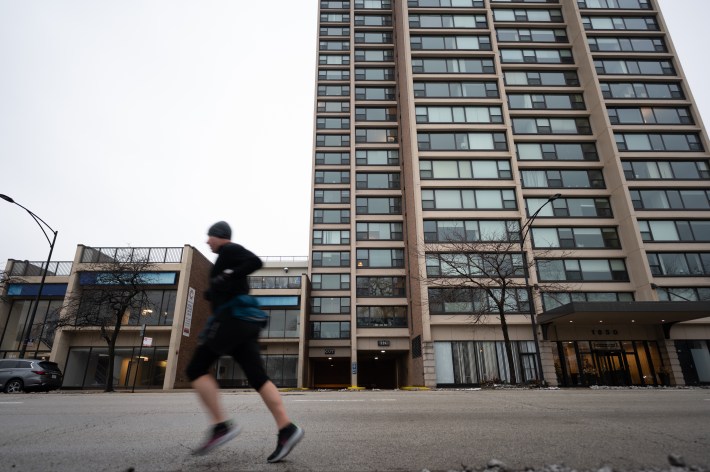 Residents of the Hemingway House, which sits north of the school's would-be building at 1850 N. Clark St., argued the traffic study the district did in October 2020 was inaccurate because it was done during a stage of the pandemic when CPS was doing remote learning, many businesses were closed and people were advised to stay home.
They also raised concerns about the traffic congestion that would be created by the school's daily dropoffs and pickups. Because the board hadn't received the traffic study from CPS, zoning board Chair Timothy Knudsen pushed back voting by another month.
On Friday, neighbors and district leaders continued to debate the school's projected impact on area traffic.
Justin Opitz, a traffic consultant hired by the district, presented the CPS traffic study, which examined the four intersections surrounding the school. Though it was conducted in late 2020, Opitz said the firm followed guidelines from the Chicago Department of Transportation to scale up traffic volumes to reflect non-pandemic activity — increases of about 30 percent in the morning and 20 percent in the evening, he said.
But David Taxman, a traffic engineer hired by Hemingway House neighbors to conduct their own study, argued the adjustments Opitz made in his study weren't high enough and said his own analysis found the amount of traffic in the area to be much higher.
"The methodology is somewhat flawed," Taxman said. "There's a potential for much greater traffic, and it's hard to know how COVID has impacted it."
Taxman also argued the number of spaces provided within the school's "kiss-and-go" system for dropoffs and pickups was too low and would cause drivers to wrap around the school during those hours, blocking traffic in the area. Taxman said he came to his conclusions by examining dropoffs and pickups at the nearby Alcott Elementary School.
"We're projecting a 580-foot queue, and this is a conservative effort," Taxman said.
Scott Borstein, an attorney representing CPS, said Taxman's findings were inaccurate because Alcott enrolls more than three times as many students — 674, according to the state figures — serving pre-K through eighth grade.
"It's apples to oranges, theoretically," Borstein said. "You don't know how a pre-K operates. … These kids get walked out of a school by a staff member, they get in the car and they go."
Ultimately, the Zoning Board voted to approve the preschool.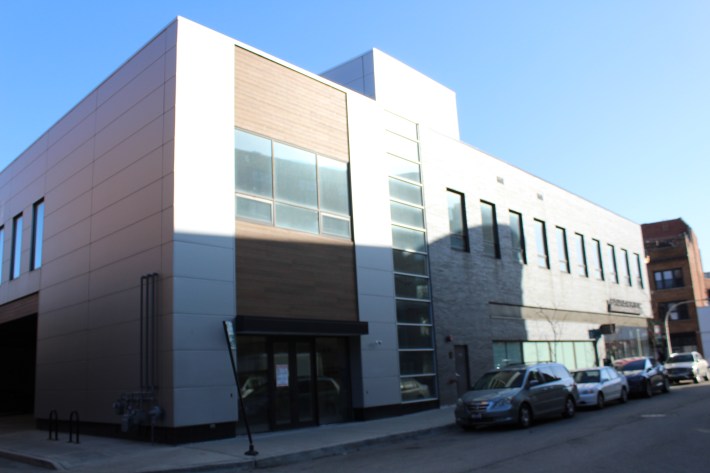 The two schools are part of the city's promise to bring full-day preschool to every 4-year-old interested in enrolling in Chicago by the end of 2024. To accomplish that goal, the city needs a little more than 18,000 full-day preschool seats.
So far, the district is about 2,160 seats short of that goal. Lincoln Park alone needs to fill about 360 preschool seats, which will be covered between the two new schools, district officials said.
The second school — less than a block from Alcott Elementary — will have 120 preschoolers across six classrooms, district officials said. It was approved last month by the zoning board with support from Ald. Michele Smith (43rd) and no opposition from community members.
"This exact location was approved to be a private school several years ago, but it didn't happen for whatever reason," Smith said. "So the community has had the chance to vet this location for school purposes in the past, and this preschool will be a wonderful annex to Alcott Elementary School."
Both schools will now go before the City Council for final approval.
Jake Wittich is a Report for America corps member covering Lakeview, Lincoln Park and LGBTQ communities across the city for Block Club Chicago.
Subscribe to Block Club Chicago. Every dime we make funds reporting from Chicago's neighborhoods.
Already subscribe? Click here to support Block Club with a tax-deductible donation.