LOGAN SQUARE — In his 30 years living at the corner of Wrightwood and Harding avenues, Dennis Wise has made a habit of striking up conversations with neighbors while planting flowers and arranging found objects in his sprawling garden.
For many years, Wise kept his fence gate closed, only inviting in neighbors when it was apparent they wanted a closer look. But now neighbors can wander in and enjoy Wise's magical garden as they please.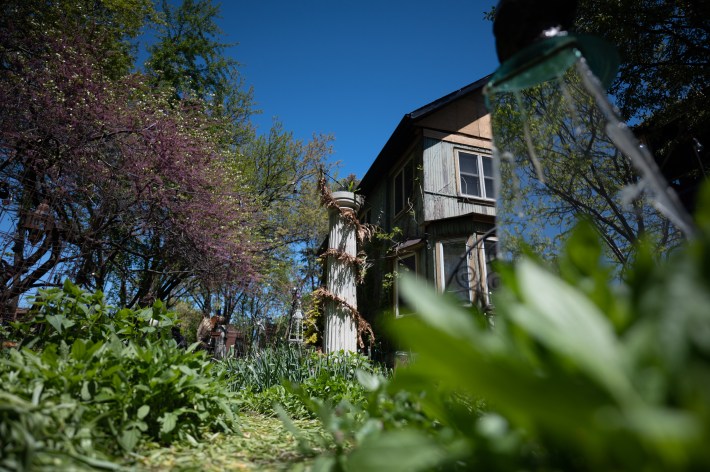 Wise, 62, opened up his garden to the community at the start of the coronavirus pandemic and has kept the open-gate policy going to help neighbors beat the pandemic blues. Every day, a few neighbors stop by to admire the bright flowers, towering trees and curious objects arranged throughout.
Wise said he rolled out the "self-guided tours" in the early days of the pandemic after observing neighbors walking past looking "lost and hopeless" — first, a woman with a toddler.
"I thought, 'You need to come to my garden,'" Wise said. "And then I saw the person right behind her was a single adult and they looked just as lost and as hopeless, and so I started posting on Logan Square Facebook pages that people were welcome to come through."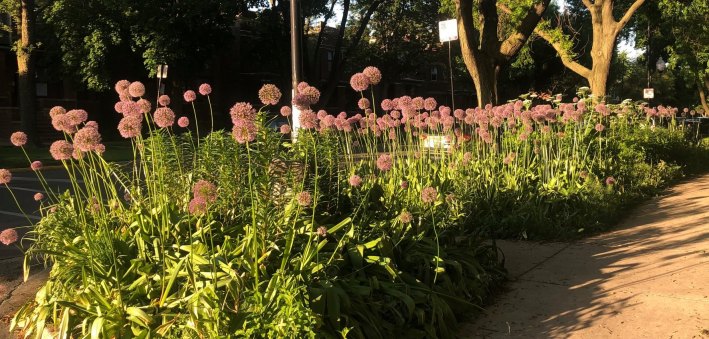 A professional dancer for many years, Wise also started throwing regular dance parties in the garden, many of them with live music, bringing together friends and neighbors for a night of release. Those are invitation-only, but Wise said he'd happily invite neighbors who stop by for tours.
The dance parties and the tours have been a success so far, Wise said. Though there are risks to opening up your private yard to the public, Wise said the experiment has only deepened his relationships with his neighbors and his love for Chicago.
"I just hear the same comments over and over and over from such a variety of people," he said. "They say, 'It's a magical place.' They say, 'It's protected.' I think, 'Yeah, I think so.'"
'I Wanted [My Daughters] To Grow Up In A Magical Place'
Wise's vibrant garden overflows with daffodils, tulips and allium in the warm months and is decorated with an array of found objects.
The garden came to life in 1991, when Wise bought his 1880s home at 3921 W. Wrightwood Ave. Wise immediately got to work transforming what was a "pretty barren" side yard into a lush oasis.
Wise used truckloads of soil to create raised mounds, or berms, around the perimeter, and planted gingko and redbud trees, a mix of native and non-native plants and colorful flowers.
"When I first started off, I knew I was an artist who wasn't going to make much money. I just had twin daughters and I wanted them to grow up in a magical place," he said.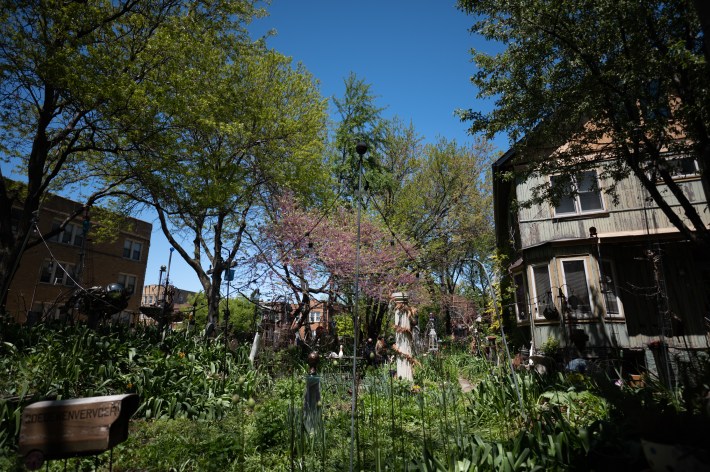 Wise spent hours tending to his garden each week, all while teaching movement classes in the theater department at Columbia College Chicago and dancing professionally, among other creative pursuits.
"I did it all myself. I was obsessed. It took an amazing amount of time … . The reason no one else has a garden that looks like mine is because no one else is willing to put the hundred billion hours into it," he said with a laugh.
Now retired, Wise still spends many hours a week working on his garden, which he said has earned him the respect and admiration of many of his neighbors. Wise said he's only had one negative experience with a neighbor about a decade ago.
"I did have one neighbor — I don't know who it was — who was turning me into the city and having Streets and San come and give me citations that I had major weeds. It's like, 'What major weeds? Are you kidding?'" he said.
When Wise isn't kneeling in the soil or chatting with neighbors, he's out hunting for discarded objects in alleys and dumpsters to decorate the garden. Friends have also given him numerous unwanted items over the years. An old wagon wheel, metal cages from the Blommer Chocolate factory and a stained glass window arranged to look like sculptures are just some of the found objects on display.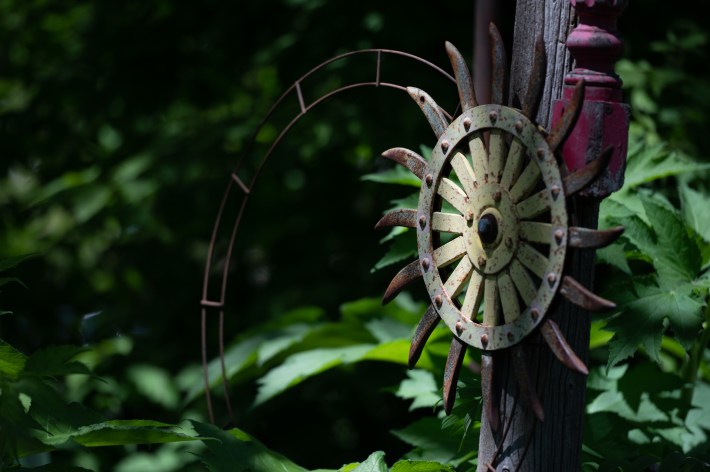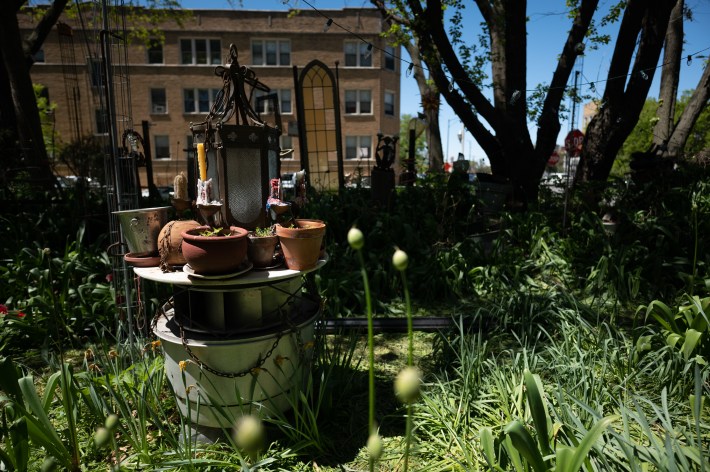 During the pandemic, Wise said he's added a lot to his sculpture collection. He also started throwing dance parties in the garden, combining his two passions.
Last week, R&B musicians Harry Ro'John Green and Camden Stacey performed at a dance party. But usually, Wise sets up a speaker to blare various hits — everything from '20s music to modern R&B jams — for a masked group of neighbors and friends.
"It feels like heaven. It just feels like it's right," Wise said of the dance parties, which usually draw a few dozen people.
Wise said the same of the tours. All of the neighbors who have wandered into the garden have been kind and generous and haven't damaged any of the plants or objects, he said.
If the tours continue to go smoothly, Wise said he plans to keep his fence open for the foreseeable future. The only thing standing in the way of more tours — and more dance parties — is gentrification, which has forced many longtime homeowners out of Logan Square, he said. If property taxes continue to rise, Wise worries one day he might lose his house — and his magical garden.
"If I were to sell this property, they would tear [my house] down and build a multi-unit building … and the garden would be gone. And it would break my heart," he said. "I could make a lot of money if I sold it and did that. I have no desire whatsoever — I just keep thinking it might get to the point where I have to do that."
But luckily for Wise, and for neighbors who have a deep appreciation of his garden and the community he's built, that isn't the current reality.
"I'm not there yet. So I'm just going to have a dance party," he said.
Subscribe to Block Club Chicago, an independent, 501(c)(3), journalist-run newsroom. Every dime we make funds reporting from Chicago's neighborhoods.
Already subscribe? Click here to support Block Club with a tax-deductible donation.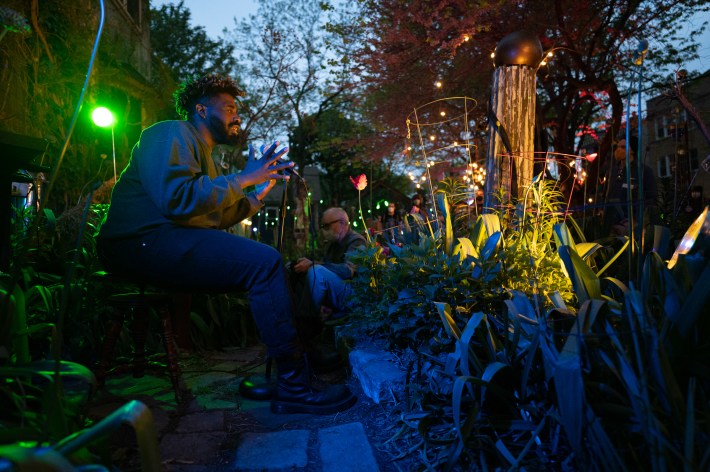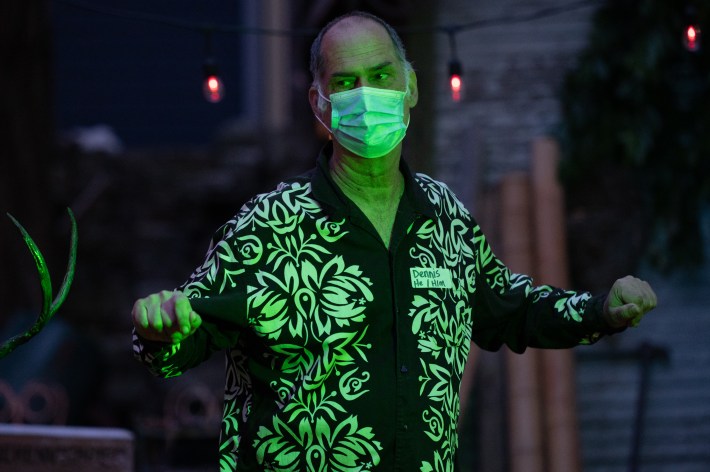 Listen to "It's All Good: A Block Club Chicago Podcast" here: