CHICAGO — Music, tears and laughter filled the halls of First Lutheran Church of the Trinity in Bridgeport on Saturday, where loved ones of well-known dominatrix Mistress Velvet shared stories celebrating the trailblazing activist's life.
Visitors created artwork and lit candles in Velvet's memory, and the church was decorated with altars covered in flowers, photos and knickknacks from the iconic dominatrix's apartment.
Friends sang and danced to a playlist of Velvet's favorite music — a mix heavy with Beyoncé, Rihanna, SZA and Coldplay — as Velvet's dog, Kuma, patrolled the room, giving affection to loved ones when they teared up and needed comforting. Visitors were encouraged to mingle during the four-hour memorial, which at times felt more like a ceremony in celebration of Mistress Velvet, known personally as Dani Achiaa B.
"This is a community that we all built — a community that Dani built — and that's why we're here and we should get to know one another," said organizer Erica Kadel, one of B.'s close friends.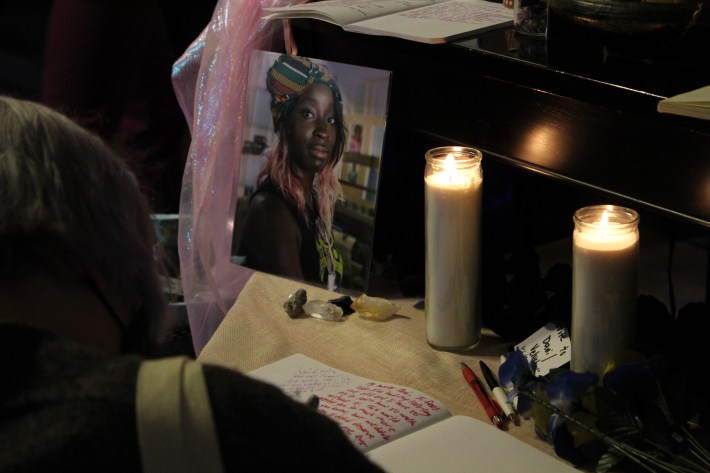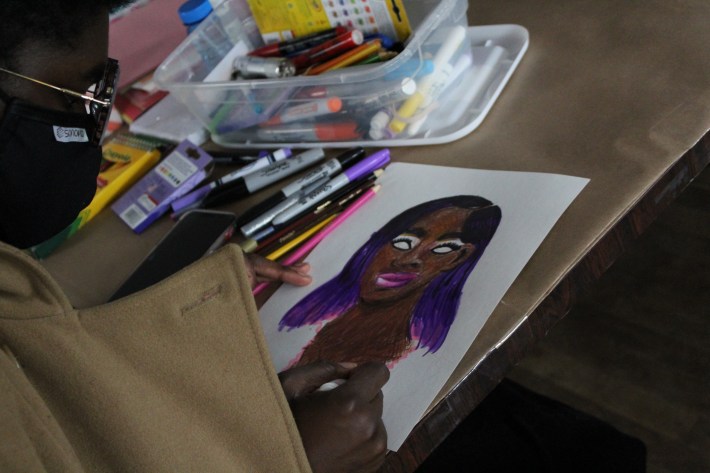 Mistress Velvet died by suicide May 8 after months of struggling with their mental health, friends said.
"The last few months have been extremely dark [for Dani], and it's not something we want to gloss over," Kadel said. "It's not something we're ashamed of and it's not something that Dani was ashamed of, either. It takes a lot of work to be vulnerable publicly, and we don't know who that touched or inspired to ask for help."
Velvet was famous for making their white, male clients read about Black feminist theory. And they advocated for multiple causes as an executive director for the Sex Workers Outreach Project USA and as director of education and training for Resilience, an Illinois-based nonprofit that advocates for survivors of sexual violence.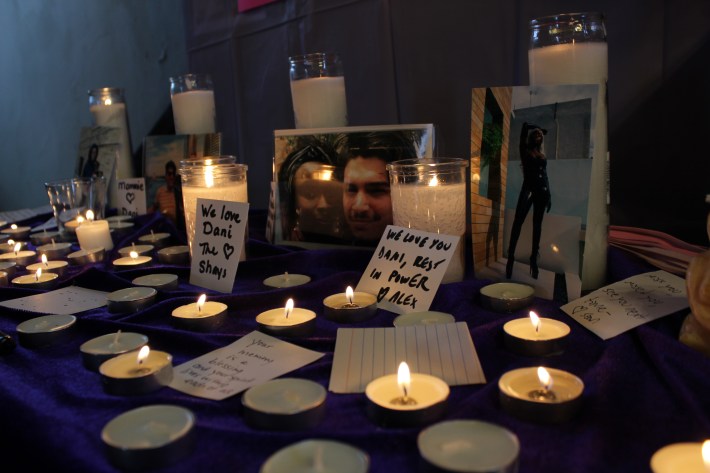 'You've Never Backed Down From Any Battle For Oppressed People'
B. was born in a small Ghanian community in Amsterdam and immigrated to the United States with their parents, who were from Ghana, said their husband, Andy Koch.
They were a direct descendent of Yaa Asentewaa, the queen mother of Ejisu in the Ashanti Empire who led the Ashanti rebellion against British colonialism in the 1800s.
"Dani took pride in that and always liked to invoke that ancestor, showing their direct ancestors have this history of struggle that they're continuing," Koch said. "I'm so proud of you, Dani, and you made your ancestor proud."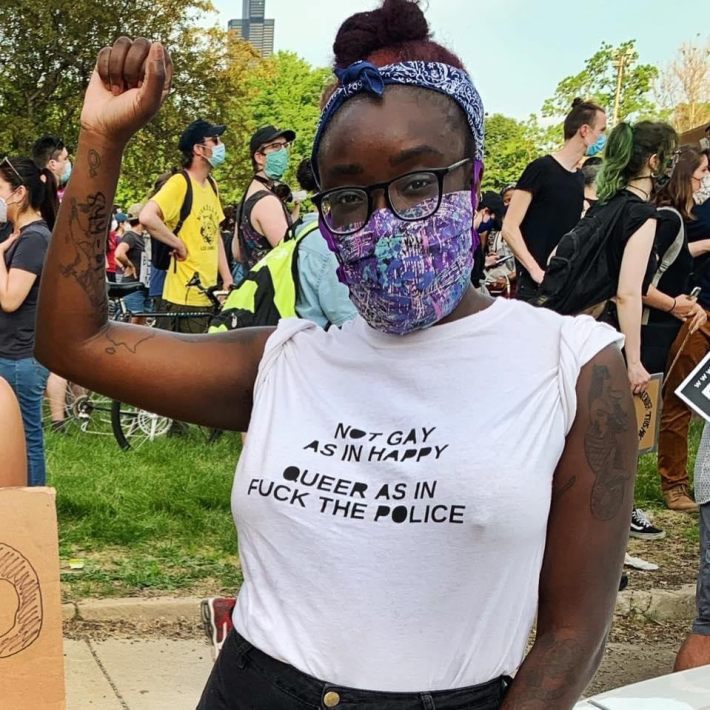 Velvet got started in sex work about 10 years ago, but struggled at first to find their confidence as a dominatrix, Koch said. The two married in 2015 — the same year they moved from North Carolina to Chicago.
"The first session they had, they were very nervous and couldn't hit hard enough, so the client said to them, 'You should really stick to regular sex work because you'll never be a domme,'" Koch said. "And they took that as a challenge and really built up a vibrant practice as a domme."
By 2017, Velvet had started incorporating their studies, which included a master's degree in women and gender studies from the University of North Carolina at Greensboro, into their dominatrix work by making clients read Black feminist texts during sessions.
"I describe it as a form of reparations — not in a systemic way like we're getting land back, but definitely on an individual level, it provides me with an emotional sense of reparations," Velvet explained in a 2018 Q&A with the Huffington Post. "That's because of the nature of the dynamic ― that [my clients] usually are white men, that they're straight, and they're usually pretty well-off to be able to sustain a relationship with a domme."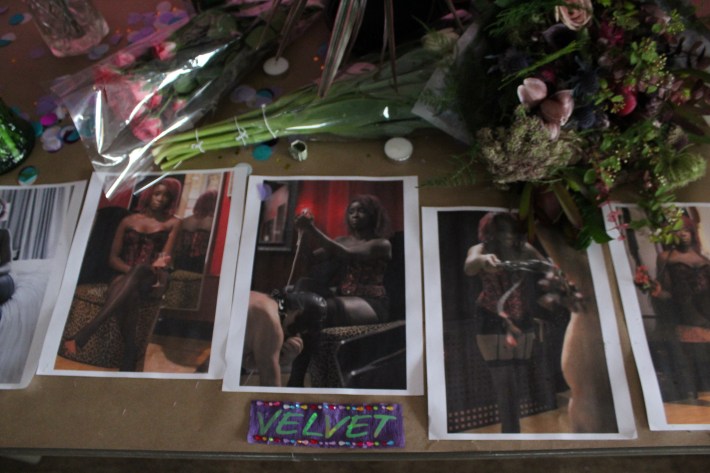 B. became involved in several causes throughout their lifetime, Koch said, including sex workers' rights, communism, sexual education, anti-imperialism and Black and transgender liberation. They also fought against interpersonal and sexual violence.
"Part of how we will remember [Dani] is to continue building on the struggles of the oppressed," Koch said.
Velvet drew on their dominatrix practice, activism and vast knowledge from their feminist, African American and African Diaspora studies when they became an executive director for Sex Workers Outreach Project USA, Communications Director Phoenix Calida said.
"Velvet was really great at bringing in their academia in a way that made it really understandable to other folks," Calida said. "And through their sex work, they created a sense of hopefulness, because now we have people in places of privilege talking about things they'd never even considered before being in a session with Velvet."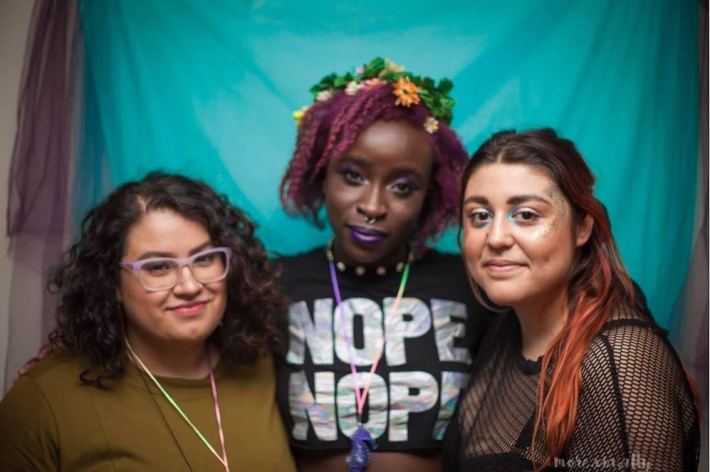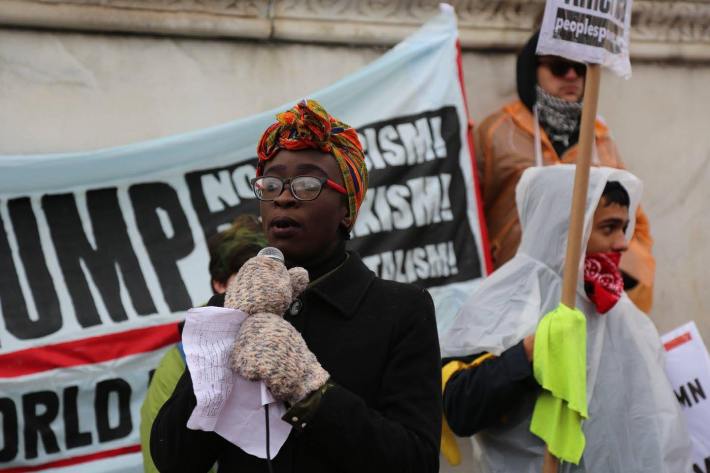 Velvet, who was nonbinary, was also an early supporter of the Brave Space Alliance, Chicago's only Black- and transgender-led LGBTQ community center, and was an organizer in the city's trans community.
"Dani was one of the first few trans people who came out and encouraged me on the ground, helping with language and figuring out how to bring out more Black and Brown transgender people," said LaSaia Wade, Brave Space Alliance founder and executive director. "They had an ancient wisdom to them, like they've been here and seen it all, but in a supportive, loving, warming and hospitable way."
Throughout the memorial, people took turns sharing their favorite memories of Velvet, like how they would "get into confrontations with random white men at bars about pronouns and respecting sex workers when the rest of us were just trying to chill," Koch said.
"You've never backed down from any battle for oppressed people," Koch said proudly.
B. was never shy to share their knowledge and introduced language into conversations around activism in Chicago that centered sex workers, trans people and Black femmes, Wade said.
"Without them, it's like they burned down our library," Wade said.
People can donate to B.'s funeral fund via GoFundMe.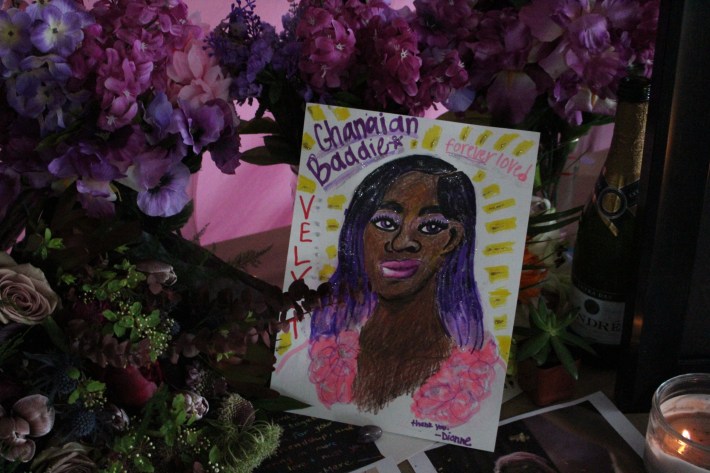 Jake Wittich is a Report for America corps member covering Lakeview, Lincoln Park and LGBTQ communities across the city for Block Club Chicago.
Subscribe to Block Club Chicago. Every dime we make funds reporting from Chicago's neighborhoods. Already subscribe? Click here to support Block Club with a tax-deductible donation.