CHICAGO — Officials are trying to push city workers to get vaccinated against coronavirus — even as some are hesitating.
The city, state and country have seen a slowdown in vaccine demand in recent weeks, though the majority of people have not been fully vaccinated. Hesitancy has been seen among city workers, too — though Mayor Lori Lightfoot said Monday they should be leading the pack in getting the shots.
"We're not where we need to be when it comes to vaccines, so we've got more work to do," Lightfoot said at an unrelated press conference. "My view is city workers really have to lead in doing that work. We have to set the example for others to follow."
Officials haven't provided data about how many workers for the city of Chicago have been vaccinated, but the Police Department recently said only 3,581 members of the 12,000-member department got their shots at a city-run site. This figure does not include vaccinations done outside city-run sites.
Other city workers — including at least one alderman — are also waiting.
Lightfoot said the city has made it easy for its workers to get their shots with specific vaccine clinics only for city workers, but the city will continue to do more outreach and education across departments to "maximize the opportunities for city workers in particular."
The city will eventually require all employees to complete a survey where they'll be asked about their vaccine status. That will be run by the Human Resources department, though when that will start is unclear, a health department spokesperson said.
"The Chicago Police Department, in consultation with the Chicago Department of Public Health, is continuing to identify additional outreach efforts that will make the vaccination process as seamless and accessible as possible, especially for CPD personnel working the overnight shifts," a police spokesman said in a statement.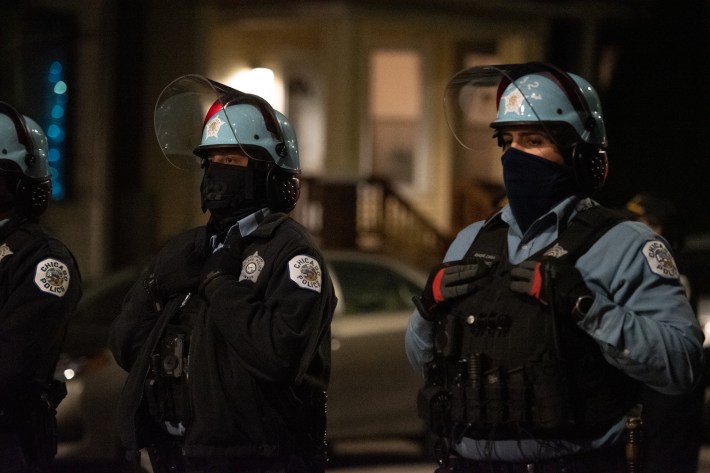 One officer, who asked to remain anonymous because he is not allowed to speak with reporters, said the number of officers who have gotten vaccinated is likely higher than the department data because many people — including him — got shots at private clinics.
He said most of the officers he works with have also been vaccinated, but some are hesitant to say so — adding that their medical decisions are personal and the response to the virus has been politically divisive.
"A lot of them don't disclose it because they don't know how people will react," he said. "They'd rather keep it personal. People are still stuck between left and right politically." 
The officer said any city employee with a public-facing job should be vaccinated for their own protection, but he doesn't think it should be required.
At the Fire Department, more than half of the staff has been vaccinated, said spokesman Larry Langford. He said many members got the shots on their own and not from city-run sites.
"We have no way of knowing [the amount] because we do not ask, but it's safe to say we are well over half that we can document," Langford said.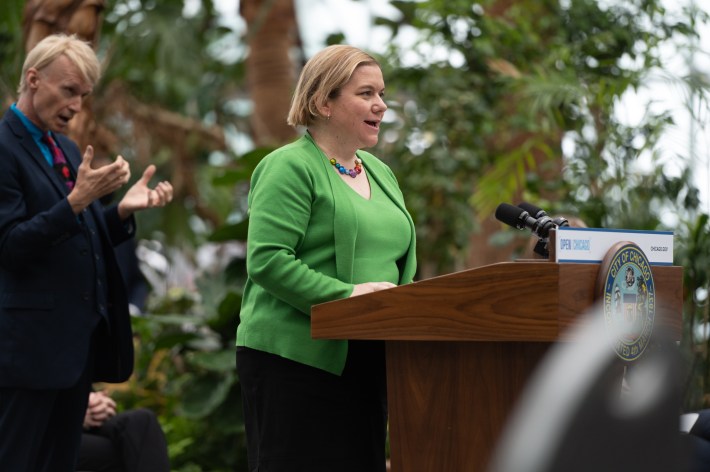 Dr. Allison Arwady, head of the Chicago Department of Public Health, has said the city is not planning any vaccine mandates, though officials are encouraging everyone to get the shots for their safety and the wellbeing of themselves and other people.
Arwady was questioned last week by aldermen on the Committee on Health and Human Relations who were concerned about officers not getting vaccinated.
"We are still very much at a point where we want to make access available," Arwady said. "Even with my staff, my expectation is they are all getting vaccinated no matter what they do … I am most interested in encouraging and educating as opposed to mandating."
Vaccination data for city workers is not publicly available — but COVID-19 has spread among workers, with multiple city workers dying during the pandemic.
The Police Department alone has seen more than 3,200 confirmed cases of COVID-19 within its ranks, and at least three officers have died, according to a news release.
While some officers have said they trust their natural immunity after having the virus, Aniruddha Hazra, assistant professor of Medicine of Infectious Diseases and Global Health at the University of Chicago, said vaccines are better than natural immunity, especially in fighting against COVID-19 variants.
"We're seeing more that with vaccinations, you're getting much more robust, reliable immunity than with natural immunity alone," Hazra said. "If someone had COVID-19, it's true they are protected, but to … really get the full benefit of immunity, vaccination is really the way to go."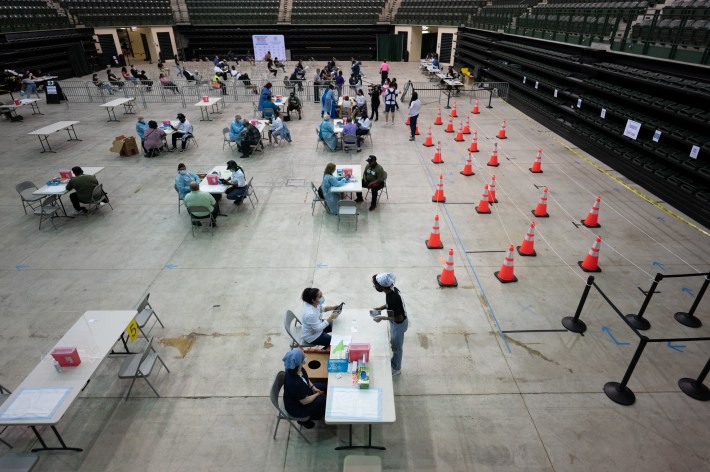 Officials have cited numerous benefits to the vaccine: There are no or few known dangerous side effects, the vaccines prevent the vast majority of people from becoming sick or dying from COVID-19 and getting more people vaccinated means there are fewer chances for variants to develop and prolong the pandemic.
"Every vaccine in the arm is a way out of the pandemic," Hazra said. People "should feel empowered to get the vaccine."
Ald. Nick Sposato (38th) said he is one of the few aldermen choosing not to get vaccinated just yet. Sposato, who has multiple sclerosis, said his neurologist told him to get vaccinated, and the National MS Society recommends people get the shots, but his family doctor said he shouldn't get them.
The alderman isn't ruling out getting the shots — but he wants to wait and see if they affect other people.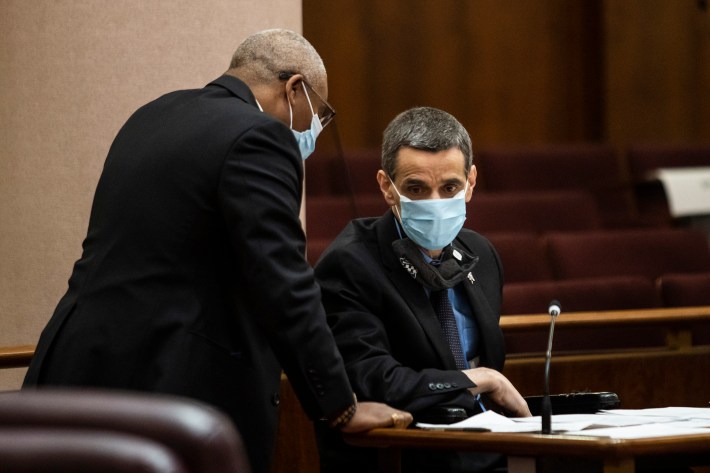 "I have never been worried about it," Sposato said of getting coronavirus. "I know it's a real thing. Everyone has different opinions about [vaccines], and most of the people I know who aren't getting it are for fear of the unknown. As far as I know, there are only like three aldermen not getting it."
Sposato said he might change his mind down the line — but, ultimately, getting vaccinated is a personal decision and isn't other people's business.
City data shows 46.6 percent of all Chicagoans have gotten at least one shot, while 34.7 percent have completed their vaccination.
City officials will continue to urge everyone to get vaccinated and take safety precautions — like wearing a mask and staying socially distant — as there's still a high risk for spreading COVID-19 among unvaccinated people, Arwady has said.
Subscribe to Block Club Chicago, an independent, 501(c)(3), journalist-run newsroom. Every dime we make funds reporting from Chicago's neighborhoods.
Already subscribe? Click here to support Block Club with a tax-deductible donation.