WEST TOWN — A Humboldt Park radio station that's been dedicated to giving young people of color the skills needed to succeed in the music and radio industries for 15 years is losing its longtime home.
Que4 Radio did not renew its lease at 2643 W. Chicago Ave. at the Humboldt Park-West Town border. The pandemic upended the organization's ability to earn revenue through events, co-founder John Ibarra said.
If they can get enough community support through donations, Que4's leaders hope their next home will be in a building the organization can actually buy for long-term use — preferably in Humboldt Park.
"We're street kids, born and raised in Humboldt Park," Ibarra said. "We came from a place where none of this was available. We actively searched for something like this in our youth. We always wanted to keep Que4 fully accessible to people. Even if they had nothing at all, we would never say no."
"We're doing it for the love, and that doesn't pay the bills, unfortunately," he said.
'When COVID happened, it shut everything down'
Founded in 2006, Que4 made it more affordable for artists and independent organizations to access audio production equipment while teaching youth how to use it. Leaders also offered "real-world experience" for young people aspiring to get into the music business.
Over the years, Que4 has taught "thousands" of West Side youth how to create a podcast, set up a stage, run live sound, manage events and other skills, Ibarra said. People often come in as adults to share stories of how Que4 changed their lives, he said.
"They tell us how much it affected their lives, opened doors for them in neighborhoods where you wouldn't see anything like this," he said. "Back when we started, people wouldn't even come into Humboldt Park. … Then we're at the point where people were coming from all parts of the city."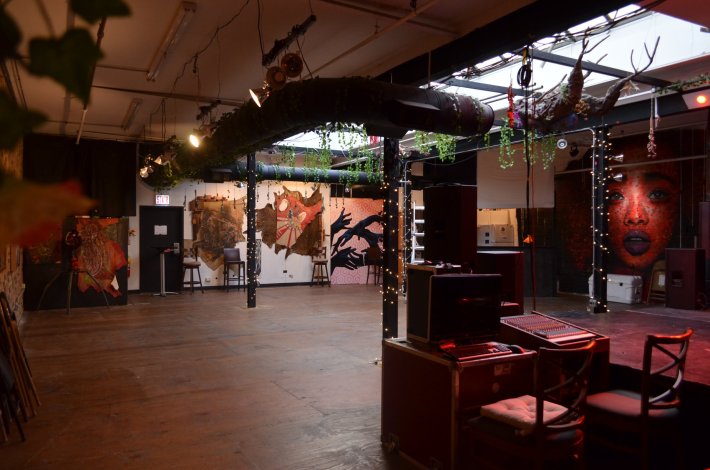 The organization's most recent location on Chicago Avenue housed Que4's radio station, podcast studio and web-based TV network while serving as a community space for events and programs.
During the pandemic, Que4 pivoted by offering streaming services. Working with organizations such as the Puerto Rican Cultural Center, Que4 streamed more than 300 virtual programs, Ibarra said.
But a big piece of what Que4 offered the community — an in-person destination for youth — was out of commission during the pandemic. The crisis illuminated the importance of Que4 in maintaining an inclusive "underground" arts scene, Ibarra said.
"Everybody was thinking in the mainstream …" he said. "No real light got shined on the independent organizations actually creating the safe spaces for indie musicians and artists to come and be themselves."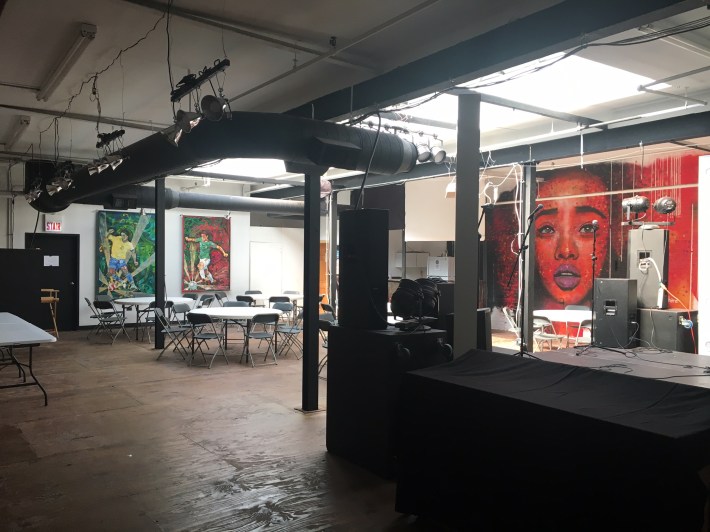 Throughout the pandemic, Que4 kept its limited programs free.
"A lot of that financial strain came down on me personally," Ibarra said. "I don't have a lot of money; I'm not a trust-fund kid. When COVID happened, it shut everything down. I was working at the Green Mill; that was my entire income gone. I couldn't sustain the space anymore."
An immeasurable loss
The organization was dealt another major blow when longtime radio host and Que4 treasurer Alejandro Morales died in January. He was 46.
An accountant by day, Morales helped Que4 attain nonprofit status. He also led efforts related to grant applications and was instrumental in securing the group's financial future.
RELATED: 'Every Chicago Band Is Losing Their Biggest Fan': Late Drummer Alejandro Morales Remembered As A 'Beacon Of Light'
When Morales died, efforts to expand Que4 were put on hold, Ibarra said.
"That's like family, you know," he said. "You gotta take time to heal and accept, figure out how to deal with the loss of someone so important."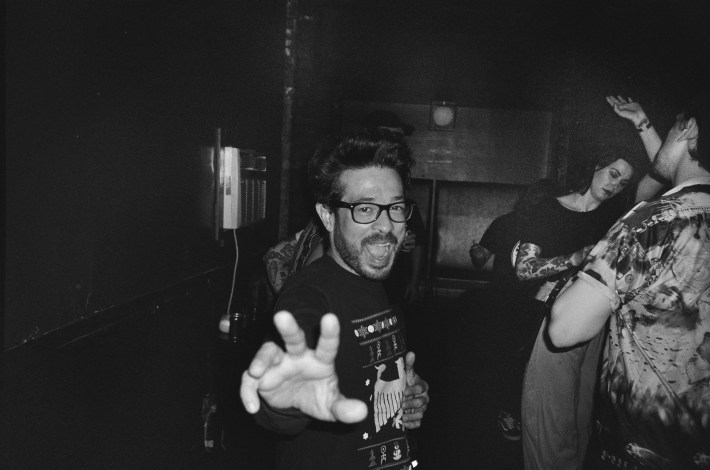 Ibarra has a lot of ideas for what the future could hold for Que4. He'd love for the station to include a co-op kitchen where youth can learn cooking skills from professional chefs.
"As long as I'm alive, it doesn't die," he said.
You can make a tax-deductible donation to Que4 here or contact the founder here. Check out Que4's streaming schedule here.
Subscribe to Block Club Chicago. Every dime we make funds reporting from Chicago's neighborhoods.
Already subscribe? Click here to support Block Club with a tax-deductible donation.