UKRAINIAN VILLAGE — Jacqueline Ingles, a law student and Ukrainian Village resident, saw a posting about The Chicago Help Initiative needing lunch donations when the coronavirus pandemic hit in March 2020.
Ingles sold a text book so she could afford groceries to make 25 lunches, thinking she'd found her "good deed" of the pandemic. At the time, people didn't realize how long COVID-19 would last.
When she went to drop off the meals, she was shocked.
"These were essential workers that had already lost their jobs. People my parents' age," she said. "It broke my heart. I started crying because I thought, 'This could be my parents.'" 
Ingles made another batch of lunches. Then another. 
As of Thursday — 13 months later — the full-time law student has made 971 lunches. On Saturday, during the weekend before her last final of law school, Ingles will donate her 1,000th lunch.
Seeing lines of workers in need of a meal week after week was what kept her going over the past 13 months, Ingles said.
"I have never once during this pandemic gone into my pantry and not had enough to eat," she said. "I cannot imagine that. It just breaks me down to see that." 
'If I Can Help Other People, I Should Help People'
Ingles enrolled in Loyola's law school following a 12-year career in broadcast journalism, in which she mostly covered crime and criminal court proceedings. 
In comparison to the energetic and chaotic lifestyle of a news reporter, law school was much slower-paced. The pandemic didn't help this transition, Ingles said. Because she has an autoimmune disorder, her doctors advised her to not leave her home or have people over during the pandemic. 
That left Ingles alone in her one-bedroom apartment with Lola and Scoop, her two cats. Because cooking is her hobby, making the lunches was a fun thing to do while listening to her law school lectures via Zoom, Ingles said.
As the pandemic wore on, Ingles said she saw the lines for lunch pickup grow longer. 
"So many people were in line when I would show up with food," she said. "It was horrible."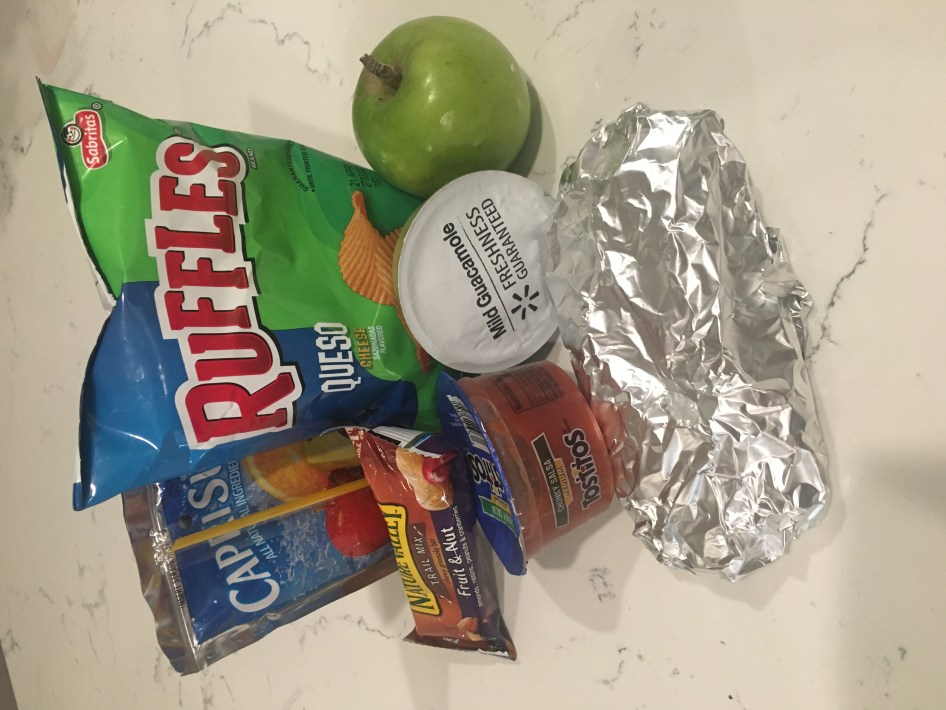 Ingles challenged herself to replace the basic sandwiches with more inventive meals: homemade lasagna, soup, burritos. Friday's meal is ham, roasted potatoes and broiled asparagus. She's not sure what Saturday's menu will look like, but she knows it will include Key lime pie — her favorite. 
Ingles used her stimulus checks to fund groceries for the lunches. She also applied to scholarships, and when she received them, she put half the money toward the meals. The Emmy Award winner sacrificed her cable TV subscription last year, freeing up another $80-$100 per month.
In addition to cooking 1,000 lunches in 13 months, Ingles continued a separate volunteer effort she began in 2017 — making Easter baskets for children in the care of the Department of Children and Family Services. 
The baskets, which are given away each year by social workers, include candy, coloring books, diaries and other gifts, as well as blankets, tooth brushes, pajamas and other essentials. Ingles added hand sanitizer and face masks during the pandemic. This year she made 65 baskets.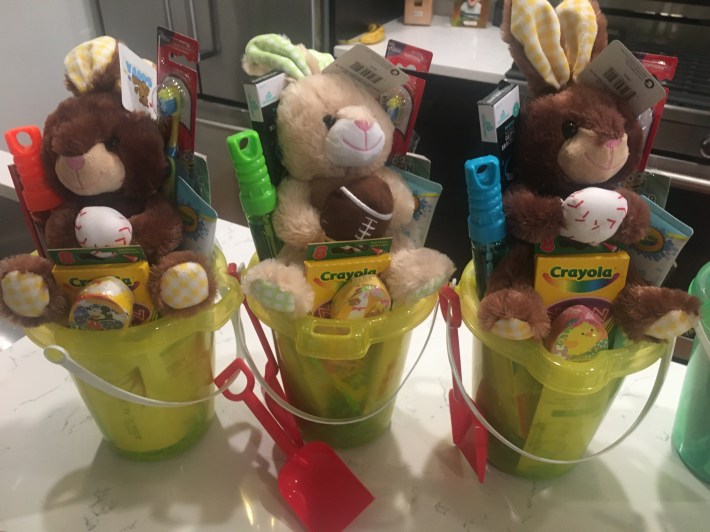 Ingles has never felt comfortable publicizing her volunteer efforts and asking people for money, she said. Block Club learned of Ingles' charitable work after a neighbor reached out.
"I have said to myself, 'I'm lucky to be in law school and take federal loans.' And trust me, I have a ton of loans," Ingles said. "I'm not even worried about that. I'm praying at some point God will say, 'I see good work,' and bless me." 
But as neighbors have learned of her efforts, they chipped in.
Around Christmas, Ingles created a GoFundMe page to support her effort to give 75 families' children at least two wrapped presents each. Every gift basket included a children's Webster dictionary because, Ingles said, "words made my career." 
Inspired by Ingles' work, neighbors and local restaurants began donating lunches, too. Ingles said she's glad she's inspired others to help out. 
"I was raised Catholic, and I was taught that if I can help other people, I should help people," she said. "If people paid attention to what people tell them … that we're really all in this together, that will be a good thing."
Those who want to contribute to Ingles' efforts can donate via GoFundMe or purchase items on an Amazon wishlist. Neighbors can also send money via Zelle or Venmo using Ingles' email: jackie.ingles@gmail.com.
Subscribe to Block Club Chicago, an independent, 501(c)(3), journalist-run newsroom. Every dime we make funds reporting from Chicago's neighborhoods.
Already subscribe? Click here to support Block Club with a tax-deductible donation.