NORTH LAWNDALE — Decked out in pink, hundreds of West Side community members held a vigil Monday afternoon at the McDonald's where 7-year-old Jaslyn Adams was killed this weekend.
Jaslyn and her father were shot Sunday while sitting in their car at the McDonald's drive-thru in the 3200 block of West Roosevelt Road in Homan Square. Adams was taken to Stroger Hospital, where she died.
The 7-year-old's family described Adams as a sweet, lovable and free-spirited girl who loved to play games. She was the youngest of four siblings and was nicknamed Pinky because she had pinkish skin as a baby.
"It's about time we take a stand. We have to put down these guns," said Lawanda McMullen, Adams' grandmother. "It just don't make no sense. A 7-year-old baby lost her life."
RELATED: 7-Year-Old Jaslyn Adams Shot And Killed In McDonald's Drive-Thru: 'That Baby Should Not Have Gotten Killed'
Adams' family said they want Adams' death to be a rallying cry to end street violence and the social conditions that cause it.
"I know that Jaslyn will not die in vain. This right here is the beginning of the change we need," said Johnny Adams, Jaslyn Adams' grandfather. "It's time for a change. Change in our neighborhoods, our communities, our systems, everything needs to change. And it starts today."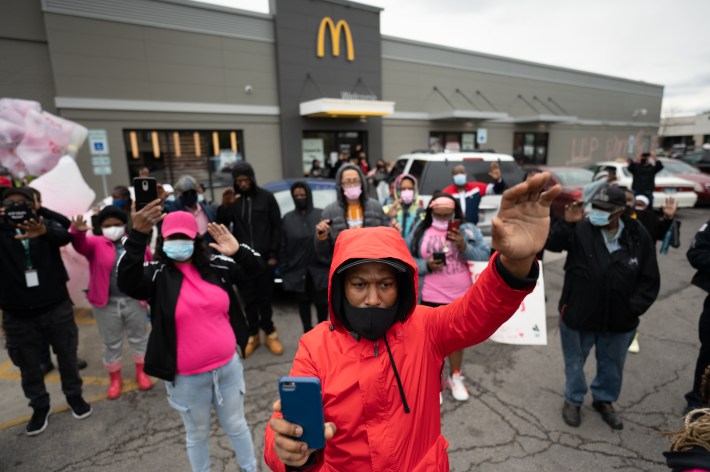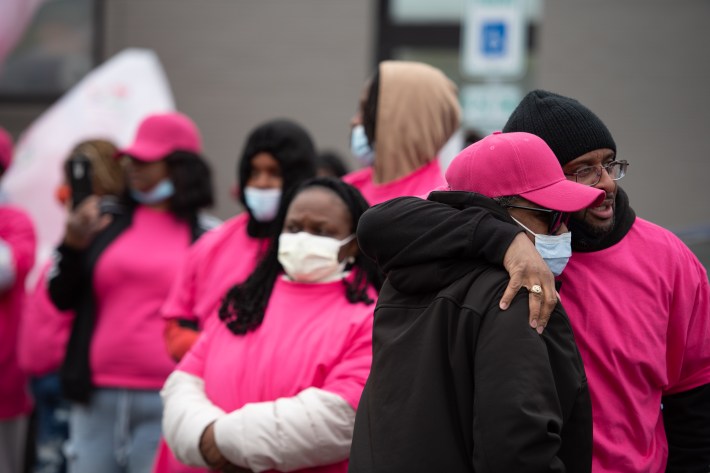 'It Could Have Easily Been My Child'
The memorial was meant to honor Adams' life while giving neighborhood children a place where they could feel safe and loved, said Deshawn Nelson, who organized the event. Adams was killed while going to McDonald's for a Happy Meal, Nelson said, so at least 500 Happy Meals were given away to local children at the vigil.
The group also led a prayer for the children in the neighborhood.
"It's all about the kids, making them feel safe," Nelson said. "I want kids to feel safe. When they come to McDonald's, they shouldn't have to worry about shots going off just to get a Happy Meal."
Community members also did a balloon release in honor of Adams.
Nelson hopes the unity and solidarity displayed at the memorial will show the people perpetrating gun violence on the West Side the community will not tolerate the senseless killings.
"The killer, I hope he sees how many people were actually hurt by what he did. I hope he turns himself in after this," Nelson said.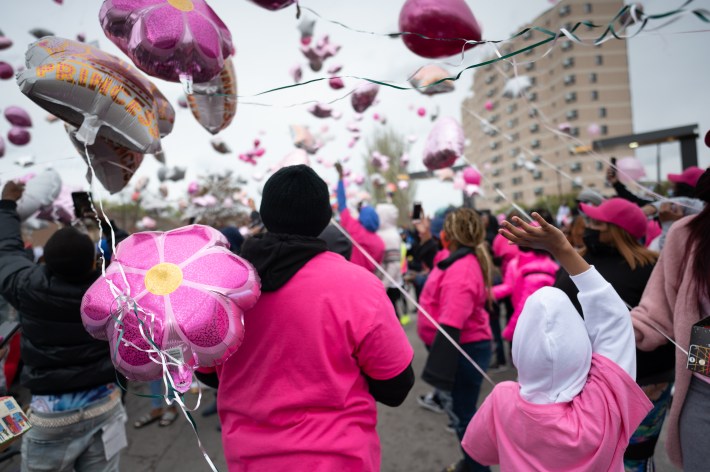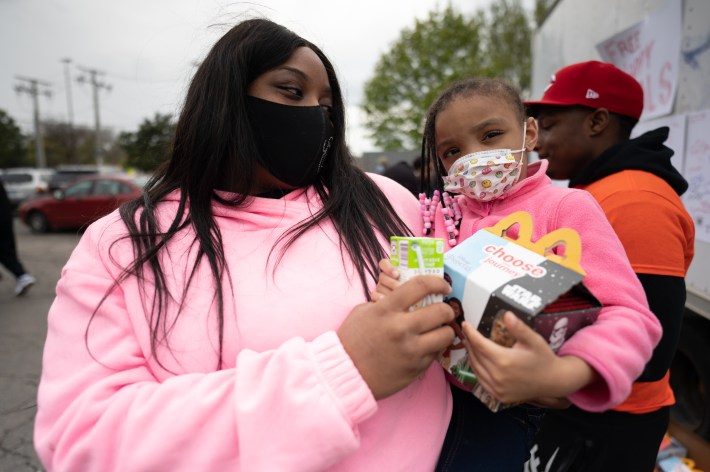 The city and the community must work together stop street violence at the root, Nelson said. Murders and shootings skyrocketed in 2020, killing and wounding numerous young children throughout the city. Nelson said people have struggled to make it through the pandemic, so young people need to be supported now more than ever.
"There's not enough programs for them to stay out of trouble. And jobs for the adults, too. Since COVID happened, people have been losing their jobs, and it causes people to do stupid things," Nelson said. "I think we all need to come together … just to talk to the kids so they have somebody there for them."
The tragedy hit close to home for many Lawndale residents who shop at Lawndale Plaza strip mall by the McDonald's. The shooting was a reminder of how violence has torn apart too many families in the area, said Kearra Chester, whose father and nephew were murdered.
"It could have easily been my child. I was at this McDonald's just yesterday," Chester said. "We need to become more involved in our community. We need to be leaders. We need to stand up and impact our neighborhood."
The shooting also hit close to home for Ald. Michael Scott (24th), who said the incident makes him fear for his 6-year old.
"I was in this drive-thru last Thursday with my child getting chicken nuggets, a Happy Meal," Scott said. "I cannot believe in a community in which I live and raise my children that they cannot feel safe to come to McDonald's. That is absurd. But we can change that."
Social conditions in Lawndale have improved considerably over the past several years since residents have been collaborating to implement the North Lawndale Quality-of-Life Plan to tackle issues like community health and public safety. Scott wants residents to remain hopeful they can transform their own neighborhood for the better.
"We have to be able to, to bring resources back to communities like North Lawndale that are suffering," Scott said. "I hope that an incident like this does not discourage people from investing and wanting to live here, or [lead to people] uprooting their family and maybe leaving this community. I know that we have a lot to offer and a lot to give."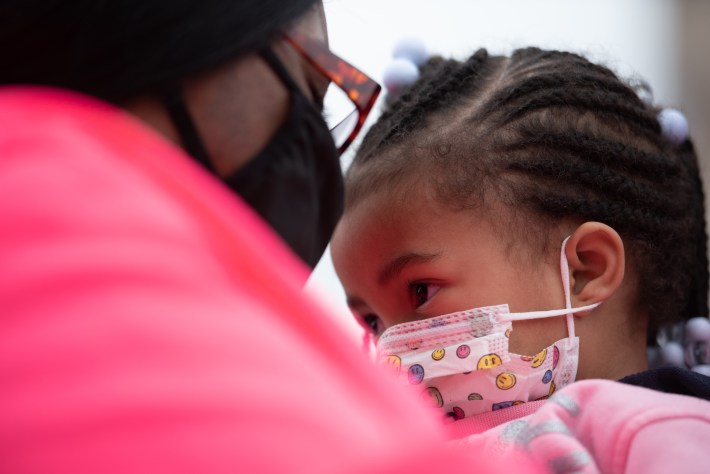 Pascal Sabino is a Report for America corps member covering Austin, North Lawndale and Garfield Park for Block Club Chicago.
Subscribe to Block Club Chicago. Every dime we make funds reporting from Chicago's neighborhoods.
Already subscribe? Click here to support Block Club with a tax-deductible donation.