LINCOLN PARK — Whether he was researching his Polish heritage or traveling with his spouse, Leonard Kniffel, a Lincoln Park-based leader in the Polish-American community, was driven by his sense of curiosity and spontaneity.
When Kniffel and his spouse, Carlon Walker, took a road trip to Normandy while visiting France, Kniffel was in charge of asking residents for directions because of his French and people skills. Walker drove, and every time the couple got lost, Kniffel would step outside to ask for directions.
"Being a journalist, as Leonard would say, he was nosy and interested in other people, so he'd love hopping out to meet someone new while asking for directions," Walker said. "He'd come back and try and translate, and the directions were usually close but not perfect."
To wit: During that trip the couple took a wrong turn and ended up in a cow pasture instead of the area made famous by the D-Day landings.
"So Leonard hopped out again and got directions to where we were supposed to be in Normandy," Walker said. "It was those kinds of adventures he loved that really highlighted how spontaneous he was, and I loved that he'd encourage me to be more spontaneous with him."
Kniffel died March 19 after a short illness with pancreatic cancer. He was 73.
Kniffel had an accomplished career as a librarian, journalist and author, publishing a series of books about his Polish heritage. He also helped other Polish authors publish their own work.
"I had just met Leonard around 2007 when he heard about my book and got interested in hearing about it," said Donna Urbikas, a Polish writer and friend. "He offered to read a draft, then helped me edit it, and even did a second round of edits after that draft. It was a totally a random act of kindness, which was common for him."
Kniffel was raised in rural Michigan by his grandmother, who came to the United States from Poland. He drew on his experiences being raised by her and travels to her motherland when writing books like his travel memoir, "A Polish Son in the Motherland: An American's Journey Home," and two other memoirs titled after his "busia," the Polish word for grandma.
As an adult, Kniffel worked for 18 years at the Detroit Public Library. It was during that time he and Walker met.
"I had just moved there in '77 and we met in a bar called Menjo's," Walker said. "From there, we started meeting after work, and the rest is history."
The couple moved in '88 to Chicago, where Kniffel joined the staff of American Libraries, the flagship magazine of the Chicago-based American Library Association. He became managing editor a year later and went on to become the magazine's editor in chief.
Under Kniffel's leadership, the magazine modernized its website, launched an online library career center, published a weekly newsletter and transitioned to a web-first publishing model to adapt to declining ad sales.
Kniffel also reported on the annual conferences of the International Federation of Library Associations and Institutions, which took Kniffel and his partner across Europe, Asia, Africa and South America.
"Most of our travel was associated with library events, and then he'd spontaneously want to travel or sightsee in the areas we were staying," Walker said. "His favorite places to visit were France and Poland."
After retiring from the American Library Association in 2012, Kniffel became executive director of the Chicago-based Polish American Librarians Association and the Polish Museum of America, 984 N. Milwaukee Ave. in Noble Square.
Kniffel also founded a blog, PolishSon.com, where he wrote about Poland, shared recipes and stories about his family and articles about libraries, Walker said.
"He was so proud of anything he did relating to Poland," Walker said. "He had a generosity to promote all things Polish heritage and help people understand the history."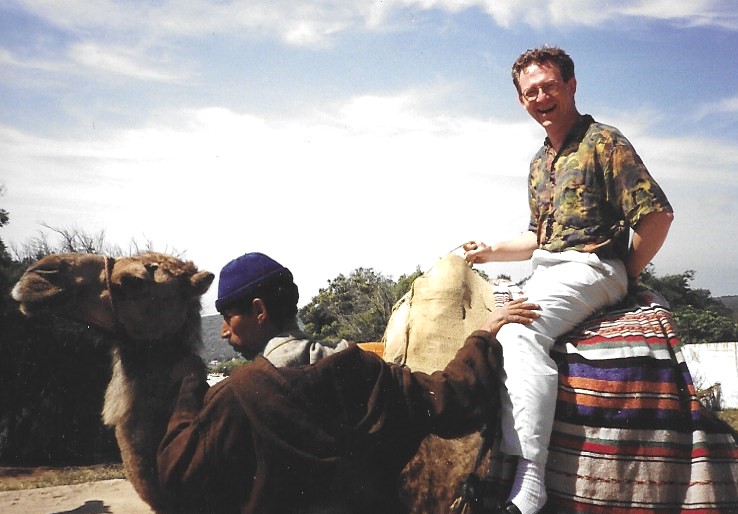 Jake Wittich is a Report for America corps member covering Lakeview, Lincoln Park and LGBTQ communities across the city for Block Club Chicago.
Subscribe to Block Club Chicago. Every dime we make funds reporting from Chicago's neighborhoods.
Already subscribe? Click here to support Block Club with a tax-deductible donation.