ENGLEWOOD — The "voice" — that nagging feeling that is seemingly impossible to ignore, a feeling that leads you to a higher purpose.
That is what brought one man 1,400 miles away from the sun-kissed sands of West Palm Beach, Florida, to Chicago in 2019. He now drives around, giving out haircuts to anyone in need, though he can most frequently be found in the heart of Englewood.
David McDonald had spent nearly 20 years as a barber, lining up everyone from star athletes to army colonels before he heard the voice, imploring him to take his talents elsewhere.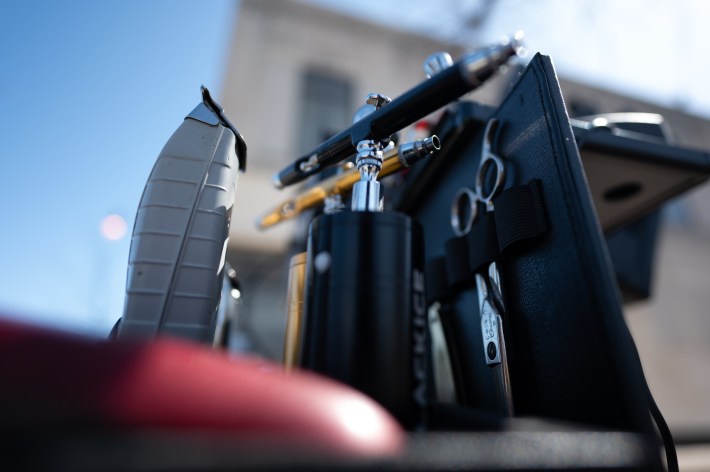 He sought counsel from a family friend, a Mississippi pastor who confirmed everything that voice had been telling him.
"I'm on the phone with him and he tells me, 'I see God replanting you,' and I'm thinking, 'OK, that's pretty accurate because we were in the middle of changing churches,'" McDonald said. "Then he goes, 'For some reason I'm seeing a connection in the Midwest, in the Chicago area.'"
Before hanging up, the pastor told McDonald to talk to his wife, saying God had already "dealt with her" about the move. How did the pastor know about the conversations he and his wife had been having about moving out of state? McDonald thought.
McDonald, a native New Yorker, closed his West Palm Beach space in 2018 and moved to Lake County, Illinois, with his wife, setting up shop there.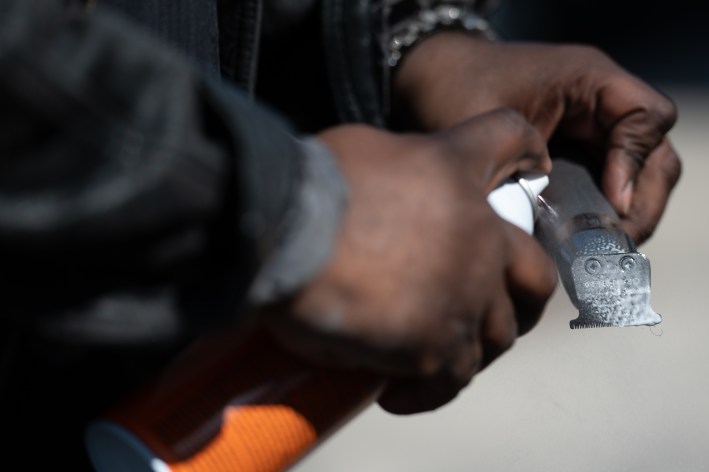 The voice had never steered him wrong. It led him to his wife, after all. His wife liked the idea; McDonald was hesitant but eventually came around.
When McDonald made a video to announce the family's move, some of his friends and family were incredulous.
"People were bugging out. 'What are you doing? OK, but whatever you do, don't go to the South Side. Don't go there,'" he said.
For outsiders, the South Side is synonymous with murder and mayhem, due in part to a media that pushes that narrative. McDonald was unfazed.
Off to Englewood he went, looking to help people. As it turns out, the threats of danger were exaggerated.
"I just drove and found that street, and set up right there and started cutting hair," McDonald said.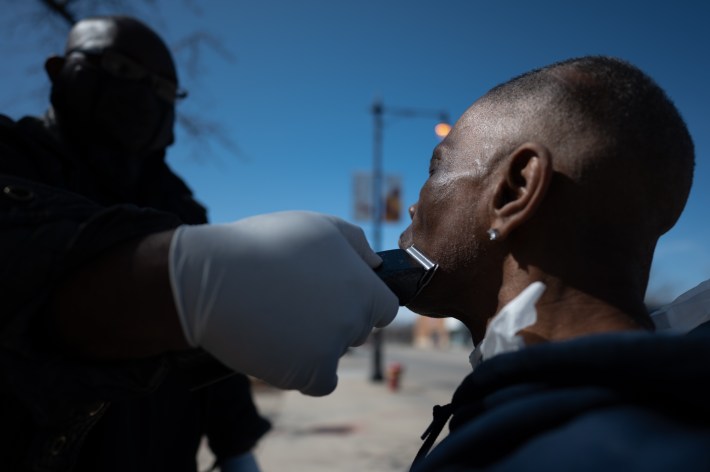 McDonald travels all over the city with his chair and clippers, looking for spots where he can set up and cut peoples' hair for free. Most days he can be found fading up Englewood residents young and old on the the corner of 63rd and Halsted. Occasionally, other good Samaritans join him, like a young Larry Barber College student who wanted to offer her skills to the cause.
Historically, Black barbershops have provided spaces for Black men to fellowship with one another, and barbers have been part confidante, part therapist to generations. The act of setting up shop in a public square encourages community and renders visible people often ignored by society.
Something as simple as a shape-up can be transformative for people who can't often afford the service, with a fresh cut boosting self esteem. From the tips of our heads to the soles of our shoes, how we present ourselves to the world can make or break us.
Which is why the work McDonald does is so important. Whether it's a young father down on his luck, or a septuagenarian looking for a little conversation, McDonald provides a listening ear and an encouraging word to his clients.
Helping local residents has led McDonald to other people and organizations serving the community, like "Chef Mike" Airhart, who travels across the city feeding people experiencing homelessness. The Police Department's Englewood (7th) District has invited McDonald out to community events, as well.
As a rule, McDonald never accepts tips from the people he serves. He instead relies on donations from the public via PayPal, CashApp and Zelle at CuttingEdgeMobility@gmail.com.
For residents like Dennis Plummer, McDonald's services are a blessing.
"We're in such a hard point right now here in Chicago, with everything that's been going on," said Dennis, who tries to catch up with McDonald every time he's in the area. "To have people who look out for you and it not be about money, or getting money out of you, is a blessing. He's doing God's work."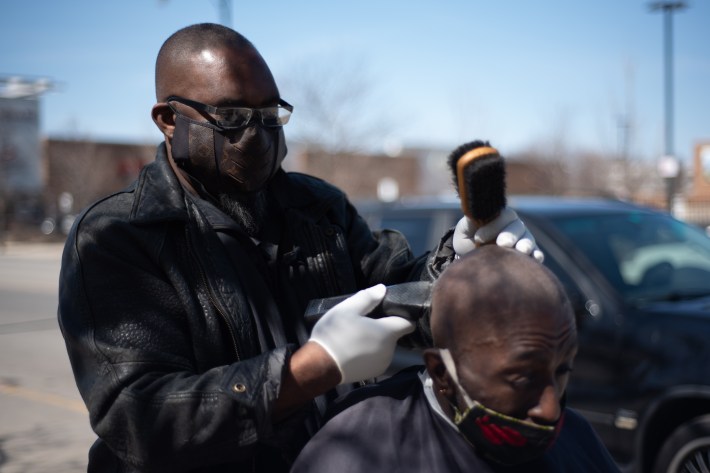 Subscribe to Block Club Chicago. Every dime we make funds reporting from Chicago's neighborhoods.
Already subscribe? Click here to support Block Club with a tax-deductible donation.