PILSEN — Marlene Torres worked for years to open her own coffee shop. After climbing the ranks at Starbucks, going back to school then taking a year off to focus on treatment for cancer, Torres realized her dream and opened La Malinche Coffee House in Pilsen early this year.
Less than two months later, Torres is once again fighting for her life.
The last two weeks are a blur for Torres' husband, Tarsicio Almaraz. Sitting inside La Malinche on a recent morning — his eyes downcast, his voice cracking as he tried to find his words — he recounted taking his wife from one hospital to another because of persistent headaches, nausea, vomiting and dizziness.
First, Torres was diagnosed with coronavirus. Then worse news: Doctors told them her cancer, which had been in remission for years, had re-emerged in her brain and liver. Days before Almaraz spoke with Block Club, Torres underwent surgery to remove a cancerous tumor from her brain.
The unexpected news has left the family reeling. 
"It's been difficult," Almaraz said in Spanish.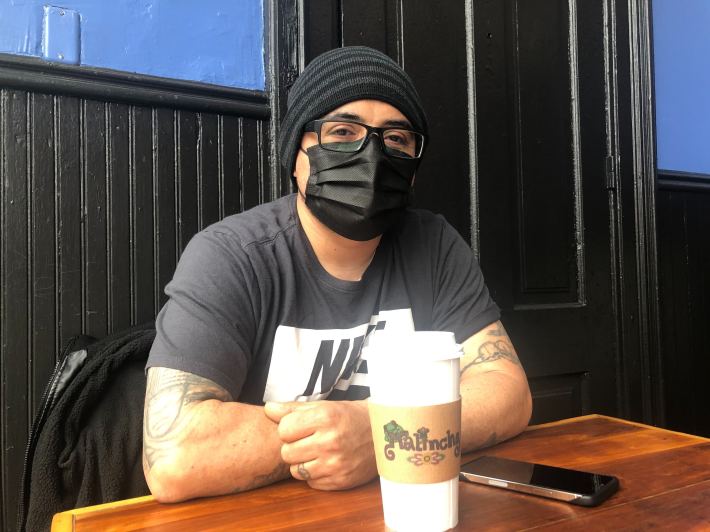 Almaraz launched a GoFundMe to keep Torres' dream shop at 2110 S. Halsted St. open. The money will go towards supporting the business during the uncertainty of Torres' pending chemotherapy, her husband said.
"I don't want to close the shop because she worked so hard for this," Almaraz said.
RELATED: New Pilsen Coffee Shop La Malinche Is Dream Come True For Owner, A DACA Recipient And Cancer Survivor
Months earlier, Torres and her husband were working to bring the space to life. After a stressful permitting process, the pair got to work cleaning, painting, fixing the bathroom and refrigerators, and waxing the floors to open La Malinche in late January. 
"Finding this place was like finding a pot full of gold," Torres told Block Club at the time.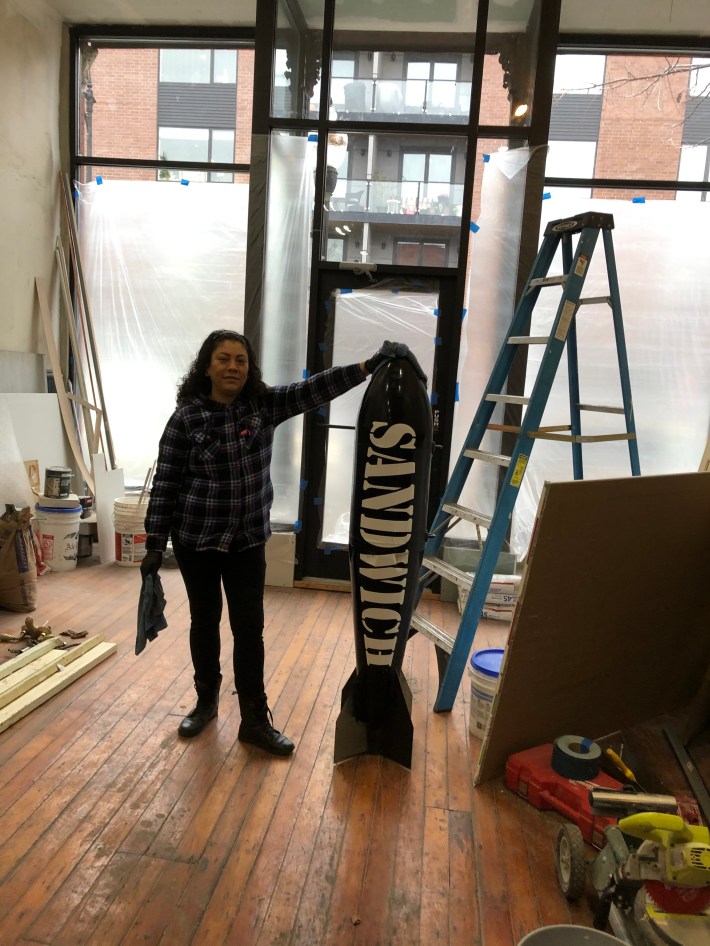 She recounted her journey immigrating to Chicago from Mexico as a teenager and a Deferred Action for Childhood Arrivals (DACA) recipient. She worked as a barista to manager at Starbucks and other cafes, before finally deciding to go to college when she was 28 in hopes of starting her own business.
Torres enrolled at Truman College. During her first semester, she was diagnosed with stage IV breast cancer and put school on hold to focus on her health. After her cancer went into remission, she returned to school and started selling food to pay for her associate's degree.
She also had to navigate the DACA application process during its early days, and helped other young immigrants with the program, as well.
Torres said she wouldn't have been able to open the shop without the support of her family and friends. For years, Torres took her grandma's advice to share her dream with anyone who would listen.
"For God to hear me, I had to share my dream with a lot of people," she said.
Right after she opened, Torres was beaming with excitement about accomplishing her goal and imagining the shop's future as a community hub hosting local events once COVID-19 subsided. After Block Club's story was published, Torres said her new business was swamped with new customers and supporters who'd read about her or saw her on Telemundo after they picked up the story.
"Just when her dreams were coming true this happened," Almaraz said through tears.
Since launching the GoFundMe, Almaraz has been moved by some of the outreach from friends and strangers.
"Marlene is an angel that God has sent to this world," one donor wrote. "With her nobility, her wisdom and love she has changed the lives with those she has come into contact with…She inspired me to fight for my dreams, overcome every obstacle, which as you know, does not compare at all with what she is fighting!" they wrote.
Reflecting on the battles with cancer and other obstacles, Almaraz is amazed by his wife's "strength" and resilience. He said he wants to do what he can in this difficult time to keep his wife's hard-fought "dream alive."
"She's still fighting," he said.
To donate to the GoFundMe, click here.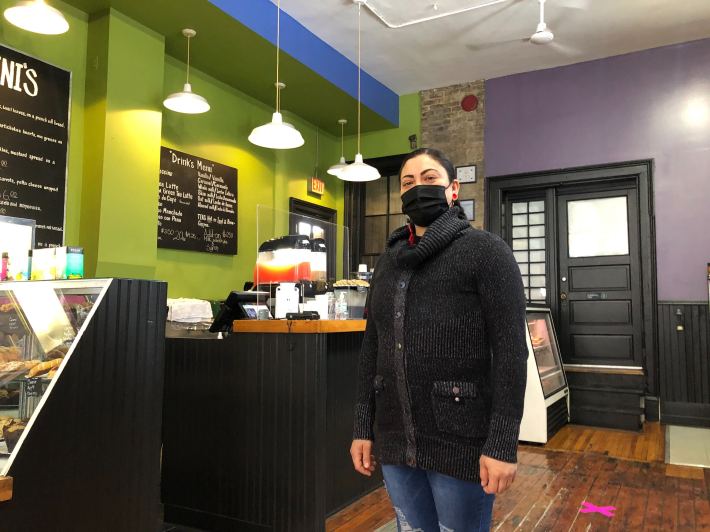 Subscribe to Block Club Chicago. Every dime we make funds reporting from Chicago's neighborhoods.
Already subscribe? Click here to support Block Club with a tax-deductible donation.