AUSTIN — There is no shortage of West Side residents looking to get vaccinated, local leaders said after Loretto Hospital was found giving vaccines for Austin residents to well-connected people Downtown and in the suburbs.
The West Side medical center's president and chief operating officer are facing unspecified sanctions from Loretto Hospital's board after the hospital held vaccination events for people ineligible to get the shot at Trump Tower, at the president's suburban church and a luxury jeweler in the Gold Coast. Ineligible Cook County judges were also offered shots at Loretto, according to a WBEZ report.
The board admonished COO Dr. Anosh Ahmed, who owns a condo at Trump Tower, where an improper vaccination event happened, and President and CEO George Miller, who organized a vaccination event for more than 200 members of his South Suburban church.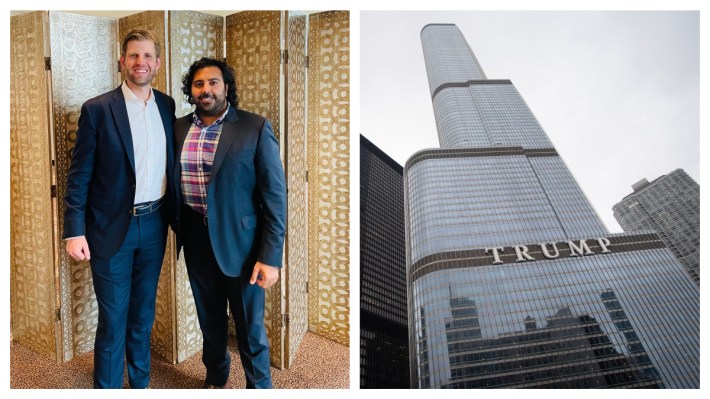 The hospital's board said "all reported events stemmed from a sincere desire to vaccinate as many eligible Chicagoans as possible — especially people of color — as quickly as possible," according to a statement.
But if hospital leaders were genuinely trying to vaccinate as many people as possible, they wouldn't have had to leave the West Side to do so, said some hospital and community leaders.
Many members of the congregation at Stone Temple Missionary Baptist Church in North Lawndale have been looking for vaccines for weeks, said executive pastor Reshorna Fitzpatrick. Instead of taking the vaccines to a suburban church, Loretto's leadership could have partnered with a West Side church to reach people hit hardest by the pandemic, Fitzpatrick said.
RELATED: Luxury Gold Coast Watch Shop That Got Improper Vaccinations Has Very Important Customer: A Loretto Hospital Executive
"Initially, our people didn't want to get the shots. But after they saw the faith-based leaders taking it, they were more open," Fitzpatrick said. "But now that they want it, they can't get them because they're being shipped to other places."
The city cut off Loretto Hospital's supply of vaccines while officials investigate, though the health department will continue to ensure residents can still get vaccinated, Mayor Lori Lightfoot said in a statement.
"… Our city will not tolerate providers who blatantly disregard the Chicago Department of Public Health's distribution guidelines for the COVID-19 vaccine," Lightfoot said.
Loretto staffers condemned the improper vaccination events orchestrated by hospital leaders, but they now fear the city's response will make it even harder for residents to get vaccinated in areas already under-vaccinated and hit hardest by the pandemic. Members of SEIU Healthcare Illinois, the union representing Loretto workers, called on the hospital board to take action against Miller and Ahmed, but also asked the city not to cut off the vaccine supply.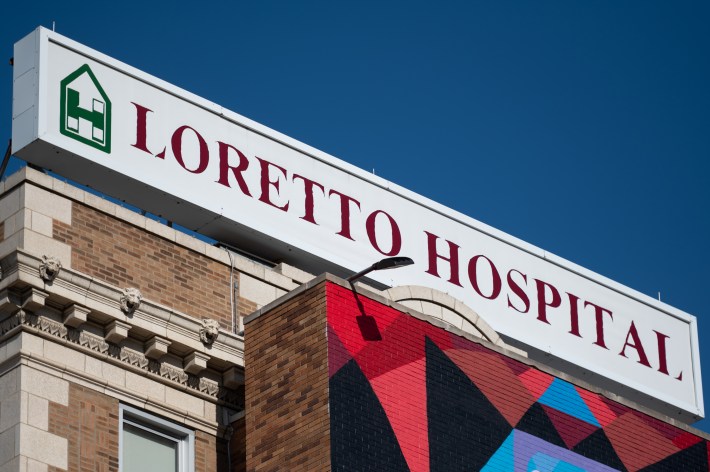 "Rather than punishing the people who need the vaccines, this accountability needs to be brought upon the managing staff that's responsible for the events," said Wellington Thomas, a lead emergency room technician at Loretto and union steward.
Many Austin residents are still struggling to get vaccinated, Thomas said. Overwhelmed websites and hotlines have made scheduling a challenge for some residents, he said. Lingering skepticism toward the vaccines have also made some communities slow to choose to sign up, he said.
It has also been a challenge for some people to access the vaccination appointments set aside for Austin residents through the city's Protect Chicago Plus vaccination program because of suspected non-Austin residents skipping the line.
Thomas and his colleagues noticed "people that looked odd or people you wouldn't expect to live in our community to come into our hospital to get the vaccine."
Later Friday afternoon, Loretto posted on its Facebook page they had "expiring" vaccines available to anyone in Chicago.
Patricia O'Keefe heard about the open vaccines through word of mouth and hustled to the West Side from Lakeview with her husband and son. She said she felt ambivalent about being able to get the vaccine and she supported the city's efforts to make sure people with the most need were getting shots first.
"You hear about people taking back door routes. But at the same time, if you have an opportunity, you are helping the herd immunity. Better to have it in an arm than to go to waste," she said.
Dr. Allison Arwady, chief of the city's health department, has rejected claims that doses are going to waste.
"That is a rumor of all rumors that I am most interested in not perpetuating — this idea that somehow there is all of this vaccine that is being thrown out and that, if I don't take this vaccine, it won't be used for others. Cannot reiterate strongly enough that there is not vaccine that is being thrown out," Arwady said.
St. Anthony Hospital in North Lawndale has seen a tremendous amount of demand for vaccines from West Siders, said Chief Nursing Officer Sherrie Spencer. The hospital has a community-based vaccination program in partnership with Breakthrough Urban Ministries that allows any adult resident of Garfield Park, Austin and North Lawndale to sign up for a vaccine.
The hospital hired more than 100 community educators to connect with residents at churches, grocery stores, laundromats and in the streets to alleviate fears and improve access to the vaccines. Outreach and education are key to ensuring West Siders have access to the vaccines, Spencer said, but the amount of outreach in many neighborhoods has been insufficient.
"We found there was a very high demand after having our educators out there and then through word of mouth," Spencer said. "With this vaccine, people are showing up. The no-show rates are very minimal."
So many West Side residents are seeking vaccines that St. Anthony has had to double its capacity to administer 20 vaccinations per 15 minutes. The hospital will soon increase its capacity further to meet demand.
When there are leftover vaccines or unfilled appointments, St. Anthony has a system to get the vaccines to West Side residents who have signed up to get spare vaccines so they don't go to waste, Spencer said.
"We were hit the hardest on the West Side," Spencer said. "Why would we take the vaccines outside? You could have shared it with a church. We could have shared it with a nursing homes here. There's so many avenues."
Austin-based neighborhood group BUILD Chicago has seen a surge in interest from community members seeking vaccines after initial reluctance, said Community Engagement Director Juan Villalobos. The violence prevention and youth service organization coordinated with Michele Clark High School to host a vaccination event recently to improve immunization rates in the area.
"We weren't sure what was going to happen that day. We weren't sure if people were going to show. We were astonished by the turnout. And to be honest, it was mostly Black residents," Villalobos said.
If there was any doubt vaccines were in demand, 1,500 residents showed up for BUILD's first event, Villalobos said, adding that if Loretto had doses to spare, many community groups could have brought them to folks in the neighborhood.
"I know that if Loretto would have reached out, we would have jumped on it in a heartbeat. And when I say 'we,' I mean all of us … working in Austin," Villalobos siad. "We all collaborate, we all communicate, it's what makes Austin wonderful."
Ald. Chris Taliaferro (29th) said most residents he's heard from who are seeking vaccinations in Austin have been able to get them through the community vaccination sites.
Most members of the congregation at Greater St. John Bible Church in Austin have been able to get one, said Rev. Ira Acree.
"It could be better. But in my experience, most people who want it can get it," Acree said.
A bigger challenge has been overcoming reluctance and fear around the vaccines, Acree said. Greater St. John Bible Church has a vaccine coordinator who helps anybody who wants a shot to schedule an appointment and educates parishioners about the vaccines.
Loretto representatives did not respond to questions on whether leaders distributed vaccines Downtown and in the suburbs because of challenges filling appointments at the hospital or the community-vaccination site where any adult Austin resident can get a shot.
Pascal Sabino is a Report for America corps member covering Austin, North Lawndale and Garfield Park for Block Club Chicago.
Block Club Chicago's coronavirus coverage is free for all readers. Block Club is an independent, 501(c)(3), journalist-run newsroom.
Subscribe to Block Club Chicago. Every dime we make funds reporting from Chicago's neighborhoods.
Already subscribe? Click here to support Block Club with a tax-deductible donation.