LINCOLN PARK — Chicago Public Schools is planning to open two early learning centers in Lincoln Park as part of the city's public universal preschool expansion plan.
District officials presented plans for the first school, to be at 1840 N. Clark St., during a community meeting on Monday, where neighbors at the adjacent Hemingway House expressed concerns about traffic, parking and their property values being affected by the school, which could open this September.
Plans for the neighborhood's second preschool, to be near Alcott Elementary School, 2625 N. Orchard St., will be presented during a similar meeting Thursday.
"This is a key component of the last phase of our expansion of universal preschool across the city," said Bryan Stokes, chief of early childhood education at CPS. "We have expanded in many communities across the city and seen great success in … ensuring every 4-year-old has a high-quality, full-day early childhood education, and Lincoln Park is part of our last phase."
The school's plan includes reconfiguring a vacant office building at 1840 N. Clark St. into a preschool with 10 classrooms, each about 1,000 square feet with its own bathroom and storage area, officials said.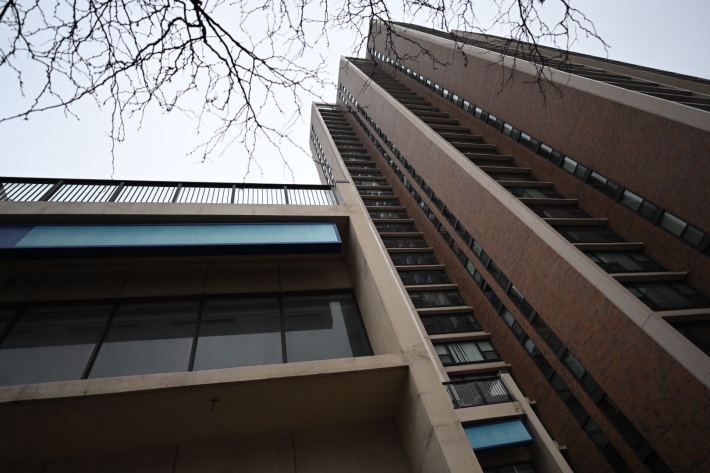 It's expected to serve about 200 students, with class sizes reaching about 20 students for every teacher and teachers assistant, officials said.
The school would also have a front office, multi-purpose room, a food-prep space and a playground, which will be available for public use around school hours, officials said.
However, neighbors at the adjacent Hemingway House, located north of the building at 1850 N. Clark St., strongly opposed the proposal, arguing the school would diminish their quality of life and affect their property values.
"As a 20-year real estate broker in Lincoln Park and a 30-year resident of Hemingway House, I know this building and I know the area quite well, and I don't think you people really know this area and the [traffic] congestion," said Ed Motto.
Motto criticized a traffic study conducted by CPS, claiming that because it was done in October 2020, it doesn't reflect how bad traffic will be once the pandemic is over, but school officials said they took that into account when conducting the study and adjusted their projections.
"As you know, Clark Street, LIncoln Avenue and Wisconsin are high-traffic streets and are the main arteries going into the city," Motto said of the three streets surrounding the school's would-be parcel. "Additionally, you have the Green City market and many Lincoln Park events throughout the year which will pose additional congestion."
Motto questioned whether the school's 10-car loading zone for student dropoff and pickup would be effective in managing traffic in the area, while other neighbors wanted to make sure that parents waiting to pick up their kids wouldn't be parking in the Hemingway House's loading dock.
"Parents waiting in their cars are going to be double parked on Lincoln Avenue … or the queue is going to be going around that whole triangle with Hemingway house," Motto said. "Having a preschool at this location should not be allowed."
School officials said teachers assistants and security guards would manage the area to prevent double-parking and keep cars moving throughout the kiss-and-go lane.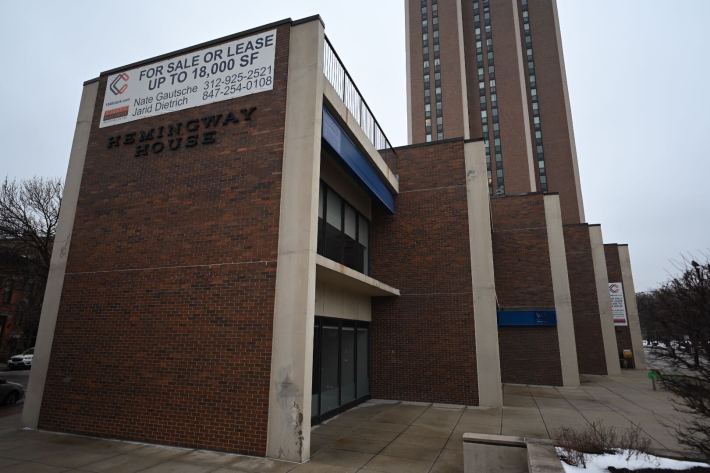 The school is part of the city's promise to bring full-day preschool to every 4-year-old interested in enrolling in Chicago by the end of 2024. To accomplish that goal, the city needs a little more than 18,000 full-day preschool seats.
So far, the district is about 2,160 seats from that goal, including 360 seats in Lincoln Park, which will be covered between the two new schools.
"We're at the tail-end of a four-year rollout … focused on 4-year-olds to enroll students in full-day programs," Stokes said.
The plan is not a done deal yet. It will go before the Zoning Board of Appeals in the months ahead.
Jake Wittich is a Report for America corps member covering Lakeview, Lincoln Park and LGBTQ communities across the city for Block Club Chicago.
Subscribe to Block Club Chicago. Every dime we make funds reporting from Chicago's neighborhoods.
Already subscribe? Click here to support Block Club with a tax-deductible donation.