PILSEN — Ramon Verdin was a selfless man who worked tirelessly to provide for his family and help members of the Pilsen community, his son said.
Verdin, the co-owner of El Trebol Liquors for decades, established the beloved Pilsen business as he looked out for neighbors, provided a welcoming space for fellow immigrants and supported his ever-growing family. Verdin, 82, died Feb. 27.
"People know him for his kindness and generosity to others," Ray Verdin said. "He was always making sure his family was OK, as well as friends and people in the [Pilsen] community."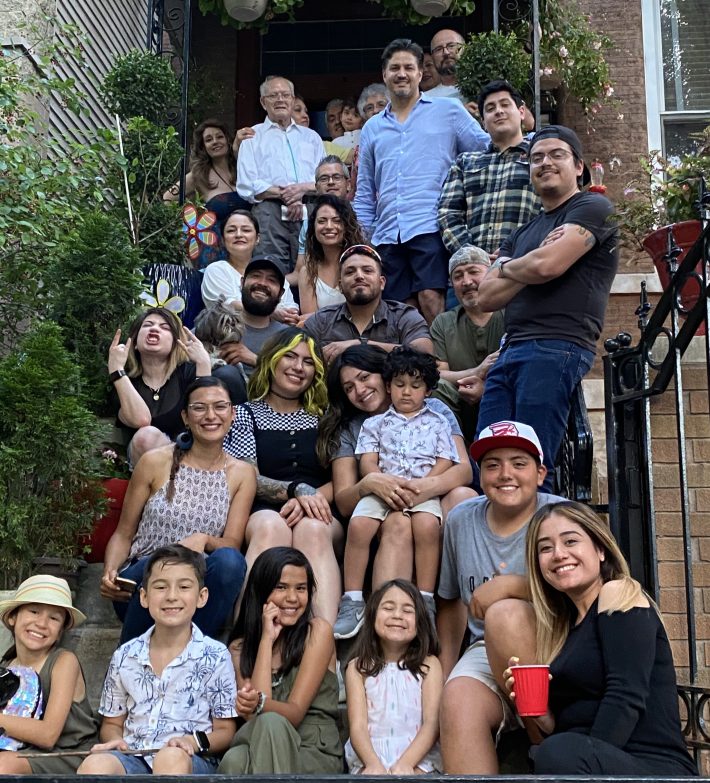 Verdin died after being sick with a lung disease for nearly two years. He is survived by his wife, Gloria Elena Verdin; his eight children Maria Gloria, Otilia Janet, Jesus, Alma Araceli, Aimee del Carmen, Ramon "Ray" Jr., Luis Rodolfo and Roberto Fabian; 26 grandchildren and six great-grandchildren. 
Verdin helped open El Trebol, 1135 W. 18th St., in the '60s with his uncle, and he worked there nonstop before retiring two years ago because of his illness.
Verdin's death led to an outpouring of grief and warm memories even from people who only met him once.
"He had a big heart," Ray Verdin said. "Whenever someone needed something, he would give whatever he had in his pocket."
'He Never Missed A Day Of Work'
Verdin was born in San Sebastian, a small town in Jalisco, Mexico, in 1939. He arrived in California in the late '50s and worked as a farmworker before rising in the ranks to supervisor on the fields. He would send money to San Sebastian to support his family. 
Gloria Verdin met her future husband at a festival and was enamored by the "very handsome" Verdin. The pair married in 1965 and she moved to California with her husband. 
The couple moved to Chicago in the late '60s and Verdin helped his uncle open El Trebol Liquors in Pilsen. The couple settled in Lincoln Park before moving to Bucktown.
At the shop, Verdin would work "365 days a year," Gloria Verdin said.
"He was a very hard worker," she said in Spanish. "He never missed a day of work."
Verdin managed the shop, oversaw the finances, purchased inventory and worked the night shift every day. The space became a haven for many people who had just moved to the neighborhood, his family said.
Newly arrived immigrants, who worked in restaurants or factories, found comfort in a place where they could speak Spanish and buy a drink after a hard day of work, his family said.
Verdin's son-in-law, Felipe Alderete, who worked at the shop alongside Verdin in the '90s, said Verdin would offer advice to regulars and would often cut off folks if they had too much to drink. 
"He would tell them, 'This is not for you today,'" Ray Verdin said.
Alderete, who lost his father at a young age, saw Verdin as his second father. Verdin taught him many life lessons and instilled in him the importance of family and community.
"He was an exemplary person," Alderete said.
His generosity was boundless. He would lend money to locals hoping to start businesses in the area and folks in need from the community, his wife said. He would often donate his new clothes and coats to people experiencing homelessness in the Pilsen.
"He helped a lot of people," his wife, Gloria Verdin, said. 
A Second Home
Growing up, Verdin's son remembers people coming to the shop and thanking his father for his help. The bar —and the Pilsen community — was "a second home," his son said.
On Thanksgiving, Verdin would have a cookout at the shop. His wife would make several pots of birria, beans, rice and salsa.
"Everyone knew that on Thanksgiving, he would be serving food for free. He did that every single year until he couldn't, until about 2018," Ray Verdin said. "He had a big heart. Whenever someone needed something, he would give whatever he had in his pocket."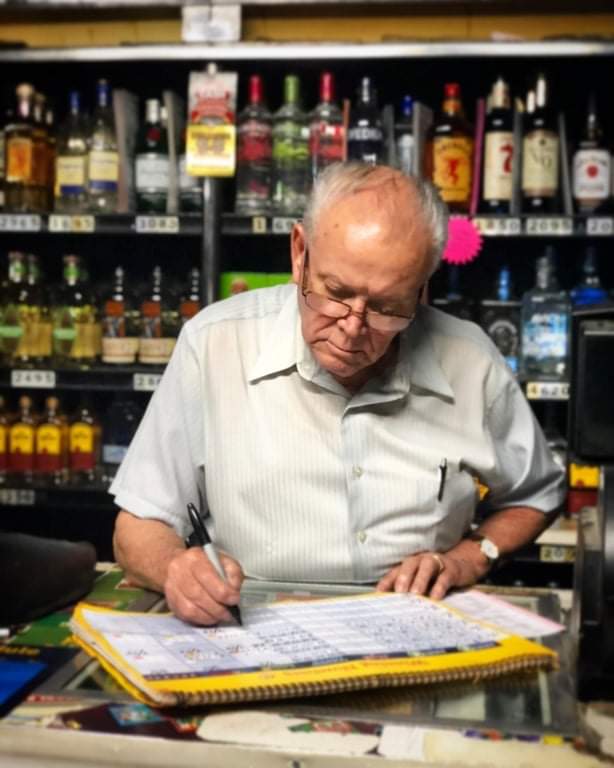 After Verdin died, community members shared stories of his generosity. A person commenting on a Reddit thread described looking for an apartment in Pilsen during a rough patch in her life. 
During a day apartment hunting, she was caught in a summer storm that left her "soaked, disheartened, completely unsure of [herself] and fighting back tears" when she made her way into the bar.
"Your grandfather made me feel like I belonged, ever so briefly, in a moment when I needed connection more than ever before in my life. He made me feel not only seen, but supremely cool, and he restored my belief that things were going to get better for me," the person wrote.
"I will forever remember the 45 minutes I spent with your grandfather and I am thankful for them every single day."
Over the past few weeks, other folks have reached out with similar stories of Verdin's generosity and kindness, his family said.
"That's just the way he was," Ray Verdin said. "By helping others, he was fulfilling a purpose that was greater than his own."
Verdin retired in 2019 and the family stepped away from the shop after he was diagnosed with a lung disease.
Even while Verdin gave so much to his community, his family was the core of his life, granddaughter Noemi De Luna said.
"He was a man of his word, a man of faith and a family man," De Luna said. 
Verdin made sure his family attended church every Sunday. He would call or stop by the three-flat apartments where family members lived to remind them of church services. Afterward, the family would go to a restaurant for lunch or dinner.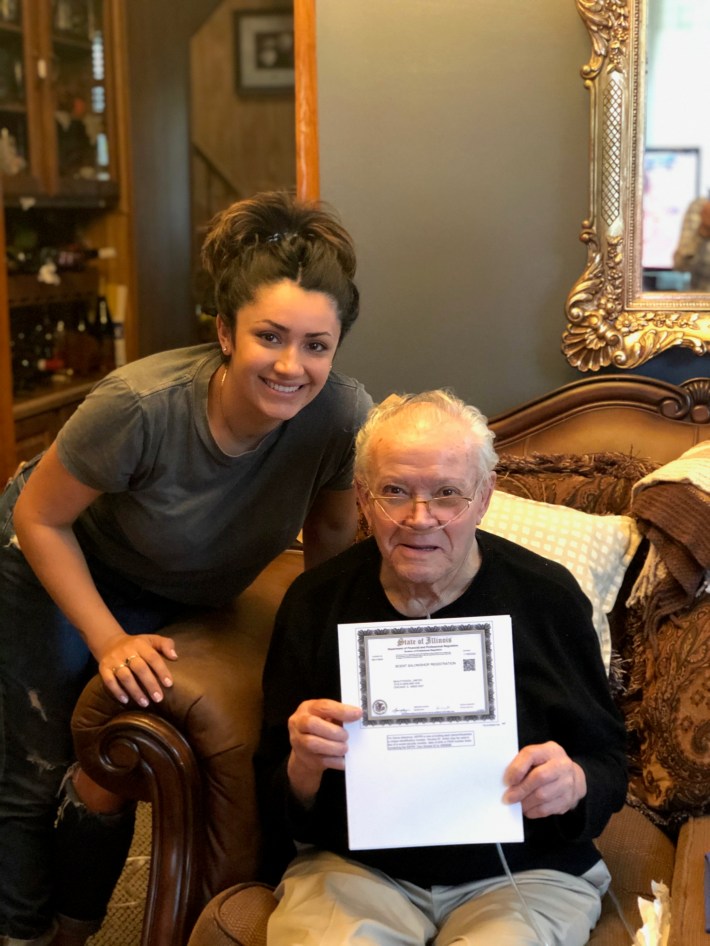 De Luna, 31, opened her own salon, Beautyhood, last fall in Bucktown. She recalls taking her grandfather to the shop while it was under construction and said she wants to replicate the welcoming atmosphere her grandfather fostered with his clients and the Pilsen community.
"He told me he was so proud of me," De Luna said. 
In addition to Ray Verdin, Verdin is survived by seven other children: Maria Gloria, Otilia Janet, Jesus, Alma Araceli, Aimee del Carmen, Luis Rodolfo and Roberto Fabian. 
Gloria Verdin said she is still processing the loss of her beloved husband. 
Gloria Verdin said she wants everyone to remember him for the "caring person he was to everyone."
"It's impossible to think he's not here," Gloria Verdin said. "I can't believe he's gone. I keep thinking that he is at work or getting ready for work … and he'll return later tonight."
A funeral service will be held 4-8 p.m. Friday at Peterson-Bassi Chapels, 6938 W. North Ave., followed by a mass to celebrate Verdin's memory at 11 a.m. Saturday at the Church of St. Mary of the Angels, 1850 N. Hermitage Ave.
Subscribe to Block Club Chicago. Every dime we make funds reporting from Chicago's neighborhoods.
Already subscribe? Click here to support Block Club with a tax-deductible donation.