WEST TOWN — A vegan fashion company is opening a store in West Town this spring, offering neighbors a chance to design their own handbags, shoes and accessories on-site.
Rockford-based Mohop will open its FAB LAB at 1659 W. Chicago Ave. this spring. The store will replace Matthew Rachman Gallery.
Mohop's mission is to bring fashion production back to the United States while using vegan materials, founder Annie Mohaupt said.
At FAB LAB, Chicago customers will be able to design custom-made products on demand, including shoes, bags, home goods, jewelry, pet accessories and other items.
An architect by trade, Mohaupt co-founded Mohop in 2005 with her partner, Justin Walker. Mohop uses 100-percent vegan materials, such as a high-end nylon in place of leather for bags and shoe straps.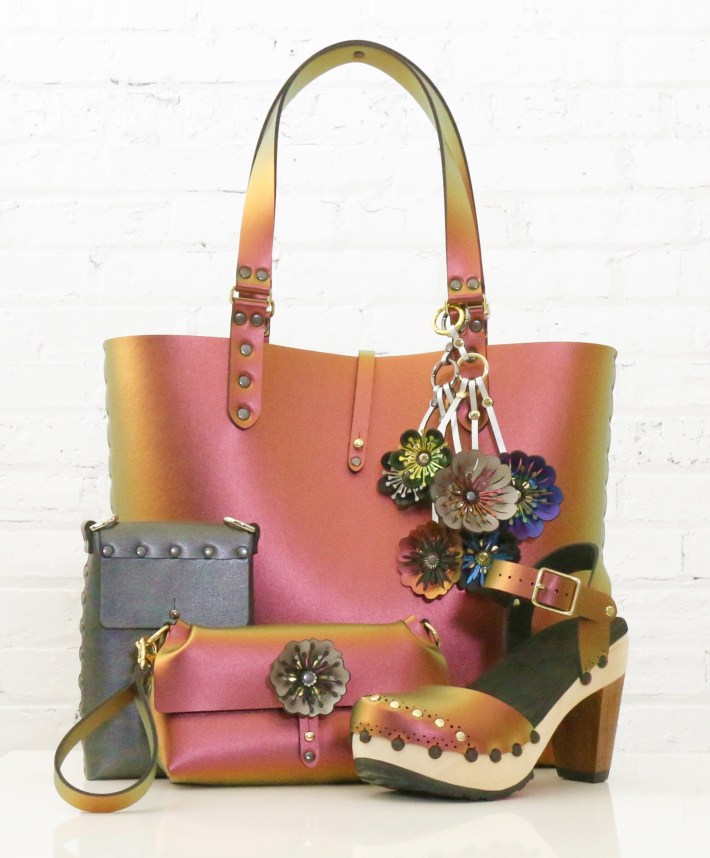 Both Chicago transplants from rural Illinois — Mohaupt grew up on a sheep farm outside Rockford; Walker hails from Farmer City — the couple said they share a love of nature and "DIY spirit." Many of their materials, including the wood for shoe soles, are sourced directly from the Midwest.
The vast majority of fashion is produced abroad, but Mohaupt said she sees a trend toward more "compassionate consumerism" in the future.
"Fashion is very labor-intensive, and labor is cheaper abroad," she said. "But the problem is cheap labor comes with exploitation … of people, of animals, of the planet. It's not sustainable on multiple levels. We're starting to see a trend toward a new way of doing things."
From Shoes To Face Shields
At the time Mohaupt began making shoes in her Logan Square basement in 2005, "eco-friendly" fashion was trending.
Because she was a rare vegan shoemaker, her business received national publicity, even though it was such a small operation at the time.
As the business grew, the couple set up shop in three manufacturing spaces throughout Chicago. On multiple occasions, a developer bought their building and they were forced to move, Mohaupt said.
At the end of 2017, Mohaupt and Walker said goodbye to Chicago and moved their manufacturing — and themselves — to Rockford, where they were able to buy their own building. They continue to manufacture their products in Rockford while running their West Town store, Mohaupt said.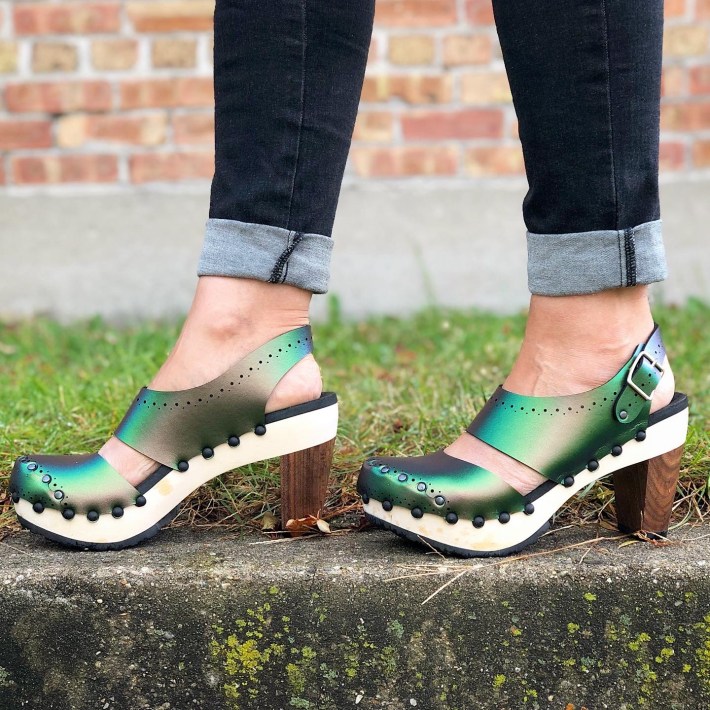 "For us, it's really the best of both worlds to be able to have a lot of space out here to be able to do what we want without a lot of the worries and concerns of manufacturing in the city, but then we have the boutique to have access to our audience in Chicago," Mohaupt said.
The coronavirus pandemic created an opportunity for the couple to pivot their business model while helping the Rockford community.
They hit pause on shoe and handbag production and began producing supplies to create cloth face masks. Local crafters sewed masks for community distribution.
Mohaupt and Walker also realized they could make face shields using locally sourced plastic. In total, the couple produced around 20,000 items of personal protective equipment, Mohaupt said.
Opening a boutique in Chicago had been a goal in recent years. The couple maintained their condo in Humboldt Park after moving to Rockford, and they plan to move back this year.
The two considered multiple locations across Chicago for their store, but opted for West Town due to its central location and small-business-centric community.
"We thought carefully about what neighborhood we wanted to be in and we kept coming back to West Town," Mohaupt said.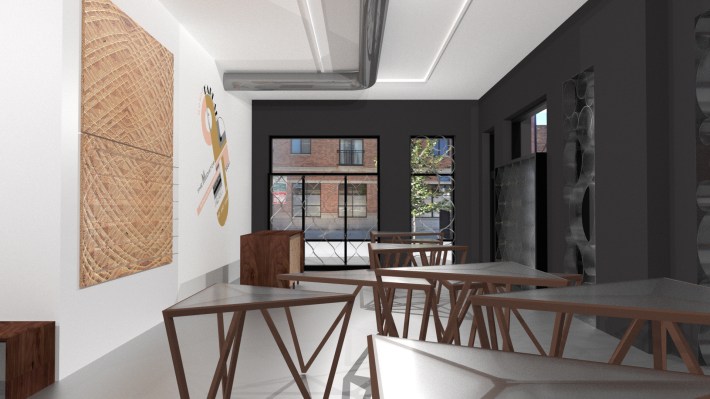 Once it's safe to do so, Mohaupt and Walker plan to offer workshops to teach neighbors how to make custom fashion items from scratch.
"For me, this is a space to spread the joy of making stuff," Mohaupt said. "The process of making stuff [should] be fun and not intimidating."
Until then, you can shop Mohop online or peruse a bag collection at the Museum of Contemporary Art Chicago.
Follow the company on Facebook, Twitter, Instagram and Pinterest for updates. For questions email SHOES@MOHOP.COM or call 773-450-5852.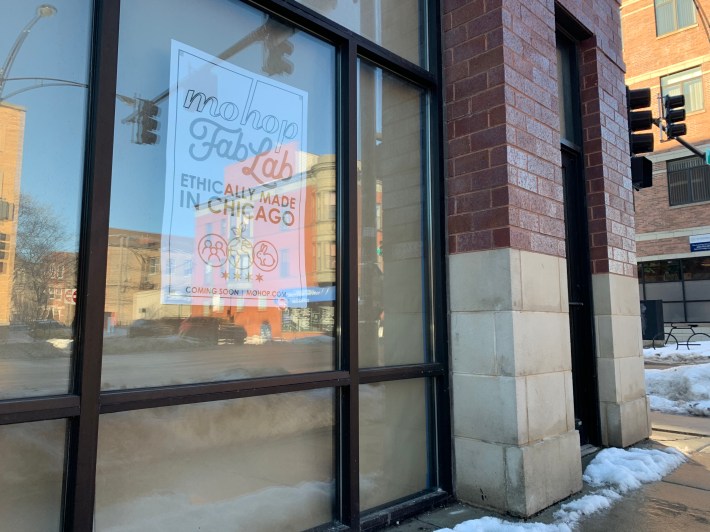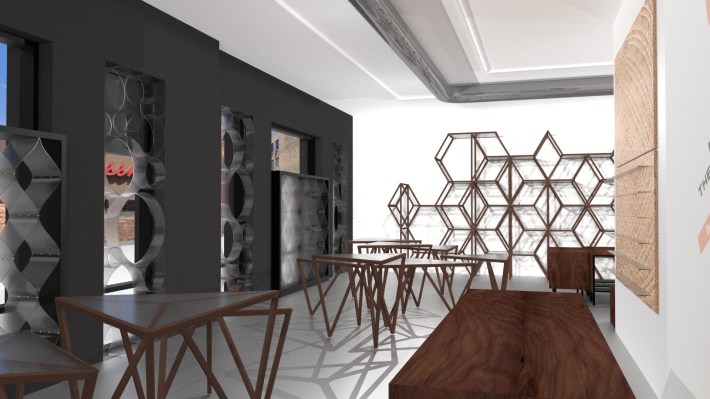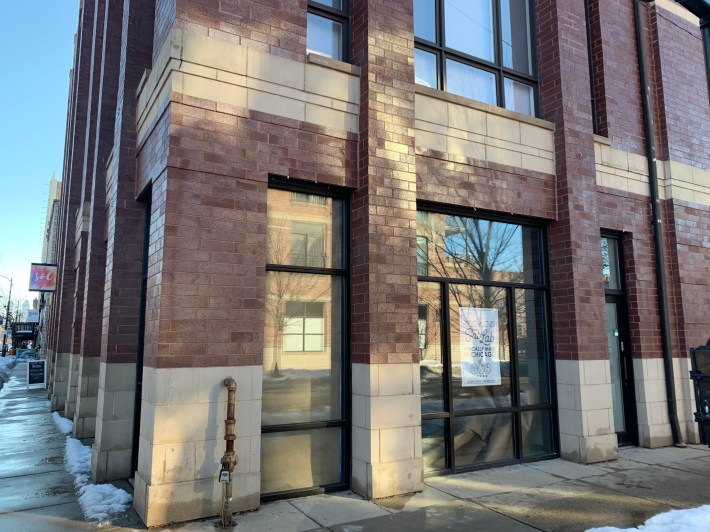 Subscribe to Block Club Chicago. Every dime we make funds reporting from Chicago's neighborhoods.
Already subscribe? Click here to support Block Club with a tax-deductible donation.