BRONZEVILLE — A Bronzeville-based archive of Black media is preparing to buy a long-vacant home on King Drive once owned by community organizers Lutrelle "Lu" Palmer and Jorja English Palmer.
The Obsidian Collection, founded in 2017, digitally archives photographs, video and documents to make Black history publicly accessible. The nonprofit got its start by organizing images from the Chicago Defender's archives, Executive Director Angela Ford said.
The organization is looking to establish a physical presence by moving into the Palmers' former Bronzeville mansion, 3654 S. King Drive.
"I know Chicago … but I didn't know as much as I learned with all of these images of accomplishment, beauty and fabulousness," Ford said. "These people were fly, and I felt like they were saying, 'We're here; we've been here the whole time.'"
The nonprofit's archives and image licensing business would be located at the new "Obsidian House," along with a coworking and community space for Black media makers.
"Our goal is to bring it back online as a kind of museum, library and archival space for Black journalists and content creators," Ford said.
After two years of planning, Ford hopes to close on the Palmer mansion within the next 45 days. With the help of the Chicago Community Trust, she's secured a $1.25 million loan to buy the home.
The total project cost — including buying the home, performing "an extensive rehab and restoration" of the decaying building and creating community programs — is estimated at $3.8 million.
The Obsidian House plans to open by mid-2022, Ford said. In the meantime, she'll continue to seek funding for the renovation and programs through private lenders and donors.
With an "all-minority crew" of developers, designers, architects and environmental consultants, Ford wants the media center to inspire other Black Chicagoans to "preserve our stories and tell our tales."
"We've all watched [the Palmer mansion] be closed for 15 years," Ford said. "I just want my peers to know, we're doing stuff out here. I want them to be motivated too, so we can activate all these other little pockets, too."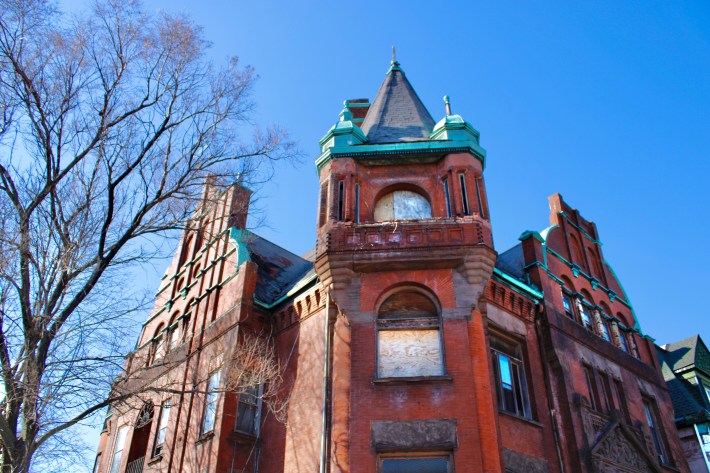 'A Perfect Place' For A Media Center
The Bronzeville mansion was completed in 1888 for Justice D. Harry Hammer, according to Preservation Chicago. The group listed the home on its list of Chicago's "most endangered" buildings two years ago, citing its vacancy and disrepair.
The Palmers purchased the home in 1976 and lived there until Lu's death in 2004. They worked to boost political participation among Black Chicagoans during their three decades in the home, founding Chicago Black United Communities in 1980 and the Black Independent Political Organization in 1984.
Following the Palmers' Toward A Black Mayor convention at Malcolm X College in 1981, Jorja English Palmer developed a process for selecting a Black mayoral candidate in Chicago, according to The History Makers.
Along with her husband Lu, Timuel and Zenobia Black, and other community leaders, Jorja oversaw the voter registration drive that swept Harold Washington into office as Chicago's first Black mayor in 1983. She died in December 2005.
Lu Palmer was a reporter, columnist and radio talent who made stops at the Defender, the Daily News, WVON and other Chicago outlets. A powerful organizer, he "was the glue that connected the community" during Washington's campaign, Rev. Jesse Jackson told the Tribune upon Palmer's death.
The Palmer mansion "is a perfect place" to connect community-focused members of the media, said Chuck Bowen, an Obsidian Collection board member and longtime assistant to former Mayor Richard M. Daley.
Bowen and Lu Palmer "were not the greatest of friends — we were always at opposites politically," he said. But Bowen said he values preserving the mansion and using it in a way that honors its illustrious past.
As a member of Daley's blue ribbon committee for Bronzeville in the '90s, he advocated for repurposing the crumbling Eighth Regiment Armory — the nation's first armory built for an all-Black regiment — as the home Chicago Military Academy.
The Obsidian House archives would similarly reflect the Palmers' commitment to Black histories and storytelling, Bowen said.
He'd also like to see the media center host community conversations and oral histories, where Bronzeville elders with differing perspectives can paint a fuller picture of Chicago's Black Metropolis, he said.
"There are all kinds of stories" to tell about Bronzeville's past, Bowen said. "But if we don't get that information out, we're going to lose this history. It'll just be a group of houses, a group of streets, and nobody will know what has happened here."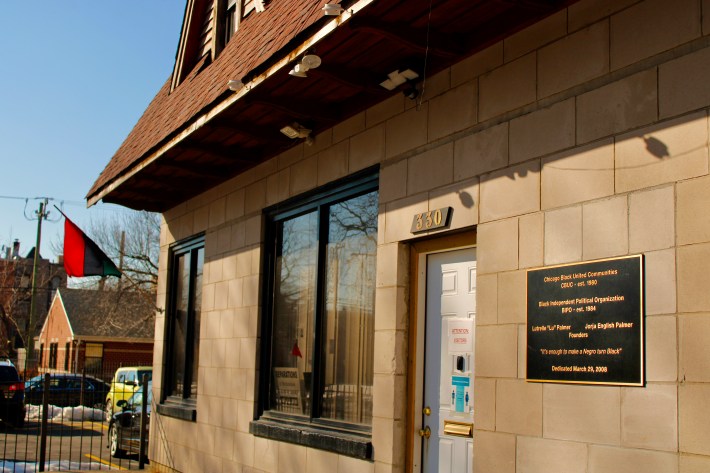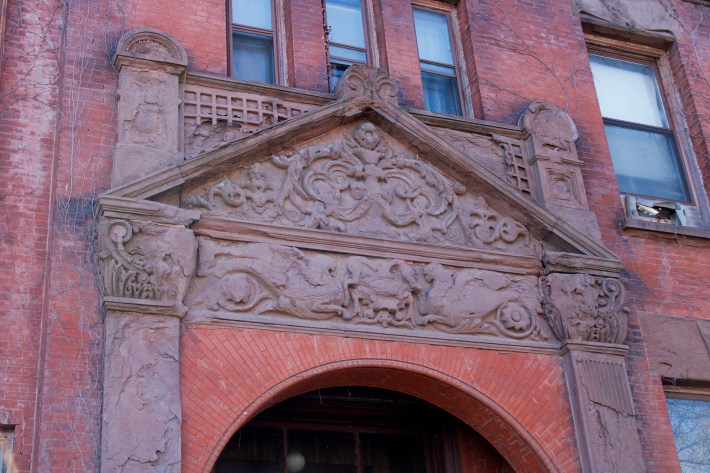 Next Steps
Black-led, community-focused projects like the Obsidian House "have a huge challenge accessing the resources — i.e. capital — that they need to get the projects done," said Daniel Ash, associate vice president for community impact at the Chicago Community Trust.
The trust will issue $150,000 in grants toward The Obsidian Collection's project. One is a $75,000 grant toward the nonprofit's photo archives — which matches a grant from the Democracy Fund — while the other $75,000 will support pre-development work at the Palmer mansion site.
But the trust's key role was in connecting the Obsidian House project to IFF, the lender which approved the $1.25 million loan for the mansion purchase, Ash said.
"The big idea is, grants alone are not enough," he said. "For developers and visionaries like Angela, what she needs is access to capital."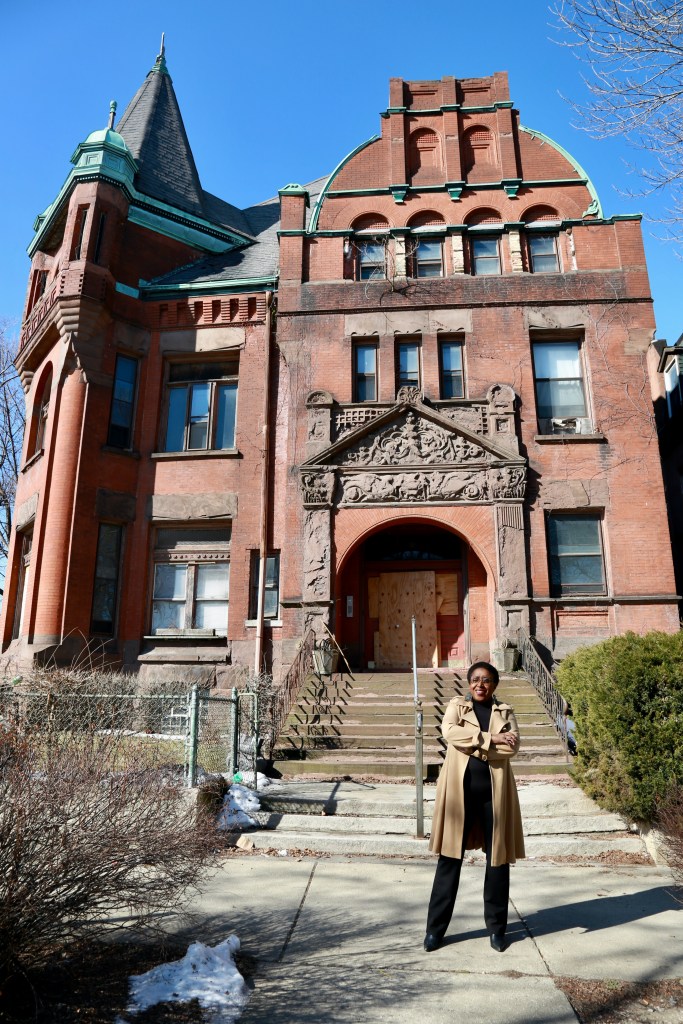 Ford is "the one who — through sheer intellect, imagination and grit — kept pushing, pushing, pushing," Ash said. "Eventually you have people like myself who say, 'Wow, we should pay attention to this,' and then we get others to the table."
The building's purchase is just the beginning of the effort to open the Obsidian House, Ash said. For the project to come to fruition, lenders, donors and city officials must support Ford and her nonprofit in the months to come.
A former vice president at WBEZ, Ash said he's "excited" to see a Black media organization working to unite local Black reporters, editors and creators regardless of their employer.
From Robert S. Abbott to John H. Johnson and Lu Palmer, Black Chicago has "a rich history of producing powerful journalists that come from our community," Ash said. Their work has often intersected with Black liberation movements, he said.
The Obsidian House project "is about revisiting that heritage in a very powerful way," Ash said. The media center can be "completely representative of what Lu Palmer was about" — a collaborative effort to advocate for the community's needs and reflect residents' daily lives, he said.
"The idea that we're going to create space for modern-day journalists, media makers and storytellers to practice their craft and be anchored in the community is a powerful idea," Ash said. "Quite frankly, it's an absolutely essential element to driving civic participation … We need authentic and true narratives to manifest from our communities."
You can donate to the Obsidian Collection here.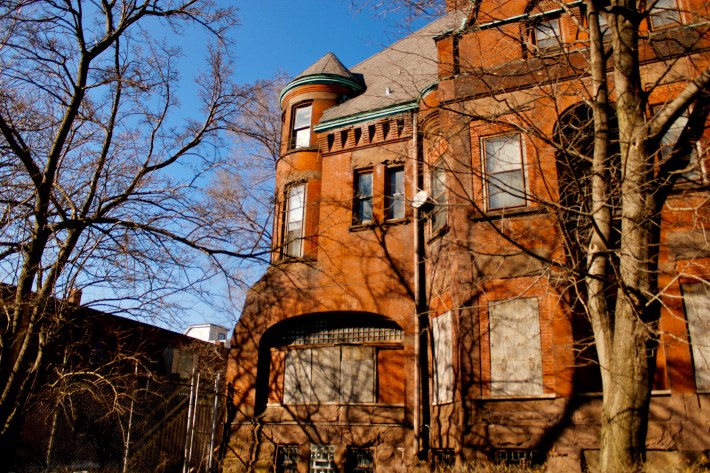 Subscribe to Block Club Chicago. Every dime we make funds reporting from Chicago's neighborhoods.
Already subscribe? Click here to support Block Club with a tax-deductible donation.