ROSELAND — A massive business incubator and co-working space has opened in Roseland — and it pays homage to the famed "Black Wall Street" destroyed by white people during the Tulsa race massacre.
The incubator, called 1921, is a 12,000-square-foot, state-of-the art facility at 11001 S. Michigan Ave. It's open now, though a grand opening celebration is planned for the end of March. The project is the brainchild of Chicago businessman James Parker, who bought the building in June.
The space's name, 1921, is the year the Tulsa, Oklahoma, massacre occurred.
"Just as [business incubator] 1871 in the Merchandise Mart is named for after the Great Chicago Fire, when architects and engineers came … from all over the world to rebuild Chicago, 1921 is named for what Black Wall Street was before it was destroyed," Parker said.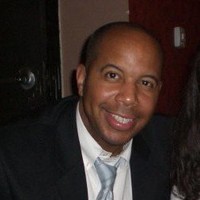 Black Wall Street was the common name for Tulsa's Greenwood District, a thriving community of Black-owned businesses that were obliterated during the massacre. Black residents' homes and businesses were torched and, in the end, more than 35 square blocks were destroyed, including the entire district. It's not known how many people were killed, but at least dozens of Black people and 10 white people were slain.
Parker was born in Minnesota and grew up in Europe due to his father's work in the Army, but he moved to Chicago years ago for college — and Roseland is an area he's grown to love. Parker founded BestDateNight, which will relaunch soon out of 1921; prior to that, he launched dating site MeetAtSix.
Now married with three children and living in the Avalon Park neighborhood, Parker said his goal with the incubator is to create an atmosphere of support and success in a Black neighborhood, much like the Greenwood District before the massacre of 1921.
Along with naming the facility 1921, Parker said he will commission an artist to do a mural inside the building to memorialize the Greenwood District. All the offices inside 1921 are named after entrepreneurs from Black Wall Street, like JB Stradford and Mabel Little, who opened her own business in 1917 and survived the massacre.
"The goal is to create that atmosphere and to really recapture the spirit of Black Wall Street," Parker said. It was "a time when Blacks were faced with adversity, and they came together and built something. … And that's really what I try to stress for our incubator.
"We have seven startups in the pipeline, ready for launch this summer, and each one has projected revenues of $250 million. Two are subscription-based models, one is a biotech company and the other four are apps."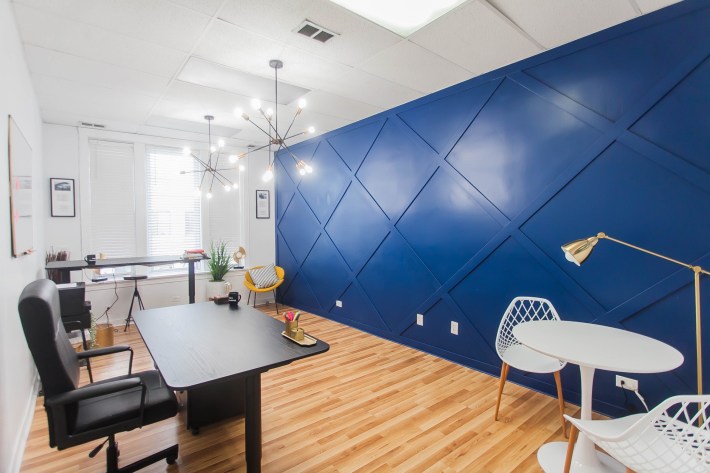 Along with the business incubator, 1921 is home to a large co-working space with 26 offices that can be rented by small businesses or startups.
"We call them home luxury offices," Parker said. "They are designed to feel like you're working from home. So I can be inspired and I don't feel like I'm in a building with just a desk and a chair."
The incubator has recently partnered with mHub, a manufacturing center in River West that has agreed to come south to help entrepreneurs.
"Let's say you come to our building with a widget idea. We design it, we get it going and are like, 'This can work.' mHub has agreed to bring their training to the South Side, to 1921," Parker said.
Parker said along with helping new businesses, he hopes to help the neighborhood, something that's been a goal of his for years.
"When you grow up a certain way, with both your parents who both work and are successful, as a young person you think everybody has that same experience. Then you find out not everybody did have that and you think 'What can I do?' I just fell in love with Roseland and I thought, 'I feel like I could do something here,'" he said.
Parker said if he facility is successful, it will provide a lot of opportunities for neighbors.
"We're creating jobs," Parker said. "Imagine someone with a high school diploma or GED working at Walmart can now work with this startup, making $40,000 a year to start. That's how you close the wage gap. It's not demanding places like McDonald's pay you more. You invest in startups that are in the community that will create jobs for the community. That's my vision for 1921 and why I've chosen to put it in Roseland."
Subscribe to Block Club Chicago. Every dime we make funds reporting from Chicago's neighborhoods.
Already subscribe? Click here to support Block Club with a tax-deductible donation.