RIVER WEST — Santiago Julian Bueno drives past Richard's Bar in River West on his way to work every morning. With each commute, he thinks of his brother. 
Kenny Paterimos, 23, was out having a drink with Bueno when he was stabbed to death outside the bar. It happened a year ago last Sunday.
Paterimos' death and the subsequent police investigation rocked Chicago and took over the news. 
A year later, Bueno continues to mourn his brother while seeking justice in what has become a high-profile case.
"Passing those spots every day … it doesn't get easier," Bueno said. "And every court date gets pushed back and it seems like there's always an excuse why."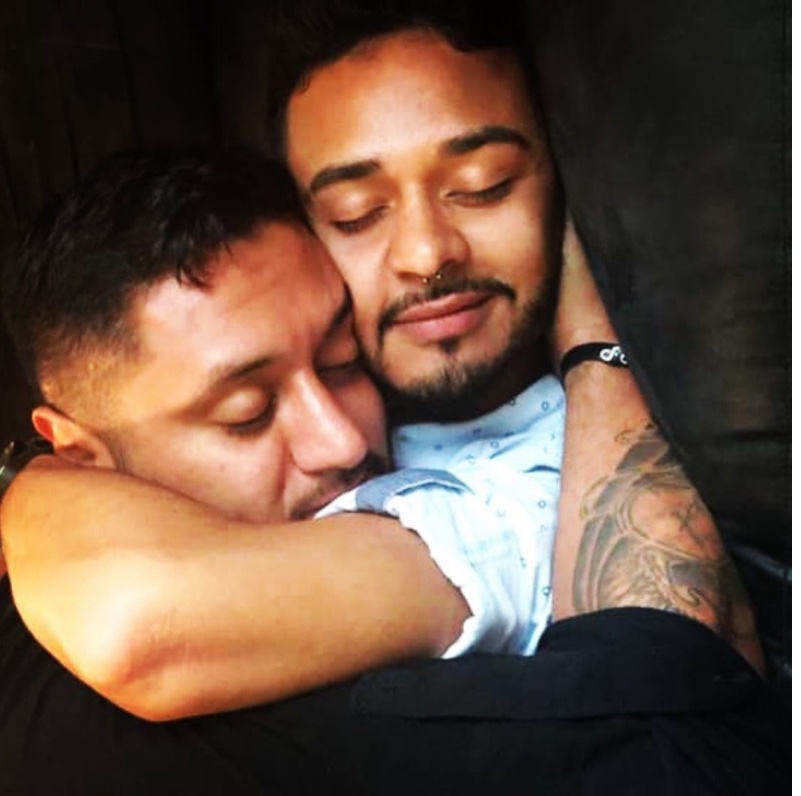 Grieving Publicly 
After the killing, stories read similarly: A beloved 23-year-old Pilsen barista had been murdered at Richard's Bar, 491 N. Milwaukee Ave. A man was taken into custody. Then he was released. 
Protesters gathered. TV cameras rolled. A week after the stabbing, police re-arrested Thomas Tansey, a former Marine, and charged him with murder. 
Paterimos' younger brother, Anthony Paterimos, filed a wrongful death suit against Tansey and Richard's Bar. The lawsuit alleges the bar served alcohol to an intoxicated person and was negligent for failing to have "adequate security for the protection of its patrons." Attorney John Corbett, who is representing the younger Paterimos, could not be reached for comment.
As for the murder charge, a trial date has not yet been set. Tansey's next court date is March 8 and he's currently out on electronic monitoring awaiting trial.
Sam Amirante, an attorney representing Tansey in the criminal case, said there is "still ongoing discovery, and we insist and persist in our client's innocence." Amirante previously said Tansey suffered from PTSD from overseas service.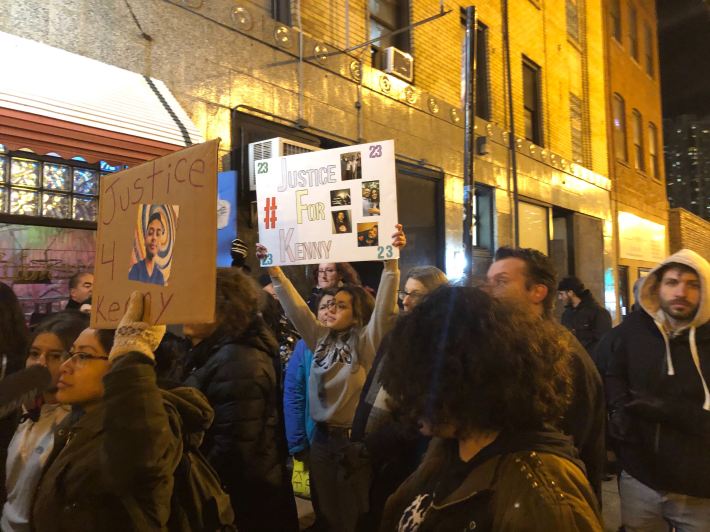 The publicity around the case has made grieving a public process, Bueno said. 
He's been recognized by strangers while standing in line at the grocery store, in coffee shops, walking through his neighborhood — once, in the backseat of an Uber. 
"The driver looked back and said, 'You look familiar. Were you on the news?'" Bueno said. "It's not like I'm trying to not talk about it. … I think what helps me at the end of the day is knowing there's times I'm not ok." 
Throughout 2020, distant friends and family members continued to find out about Paterimos' death and reached out at random moments with condolences. 
Some have offered their opinion of how Bueno acted in the moment, suggesting more violent measures could have or should have been taken against Tansey. 
"When I hear people say, 'I would have killed him,' that's the ego speaking, but that's not the Chicago I wanna see," he said. "That's not the life I wanna live. My brother wouldn't want that." 
'An Angel Guiding Me' 
Bueno has found quiet moments out of the spotlight in which he can mourn Paterimos.
A trained boxer, Bueno recently began fighting again. His coaches believe in him, but he couldn't have gotten back into the ring without feeling his brother's presence, he said. 
"When I get tired, I just ask my brother to speak to me," he said. "Like an angel guiding me or rooting me on. I feel that presence there." 
Bueno tries not to replay the events of Feb. 21, 2020, in his head. Some of his gym clients are police officers and Marine veterans, and they've offered comfort in dark times, Bueno said. 
"They say, 'What you saw, you cannot unsee it.' For me, being on the scene and seeing what I saw, it's very gruesome," Bueno said. "I don't wanna resent anyone at the end of the day. I don't wanna have lingering aggressive emotions or thoughts. I try to cope the best way I can."  
In some ways, the violence has affected Bueno's relationship with Chicago. When he walks past a bar and suspects a bar fight is in motion, he stops to observe until the situation dies down. Once, he helped a man who was overdosing on a sidewalk. 
"Something can happen at any time," he said. "I'll walk a little closer to assess, see if I can stop something from happening. I have peace of mind knowing I'll try to stop something like that." 
The slaying also led to Bueno reconnecting with the neighborhood where he and his brothers grew up. After neighbors held a fundraiser on behalf of Paterimos, who worked at coffee shop Step Down Cafe, Bueno moved back to Pilsen. 
"This community helped me, I have to do whatever I can to help Pilsen," Bueno said. "I want to plant my seed in Pilsen, I want to do it with the best way, the best positive attitude. By creating more love … I do my best to carry that with me everywhere."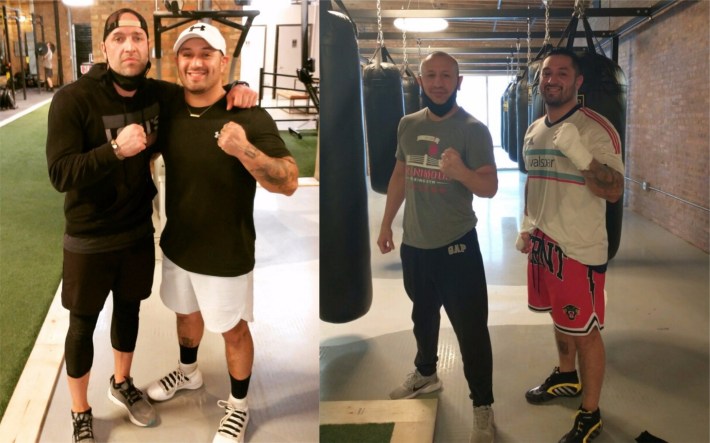 'Kenny Was Definitely My Best Friend'
In the way that siblings have a unique bond, the grief feels special, too. Bueno said the holidays weren't hard — in fact, they were "really fun," a chance for his family to gather. 
The harder moments are what Bueno calls the "firsts." Any time he did something new, he brought Paterimos or immediately called to tell him about the experience. Paterimos was always along for the ride, cheering him on, Bueno said. 
When Bueno misses his younger brother, he calls him on Facebook messenger and leaves a voicemail. 
"Kenny was definitely my best friend," Bueno said. "I chat with all my family. But there's one call I can't make."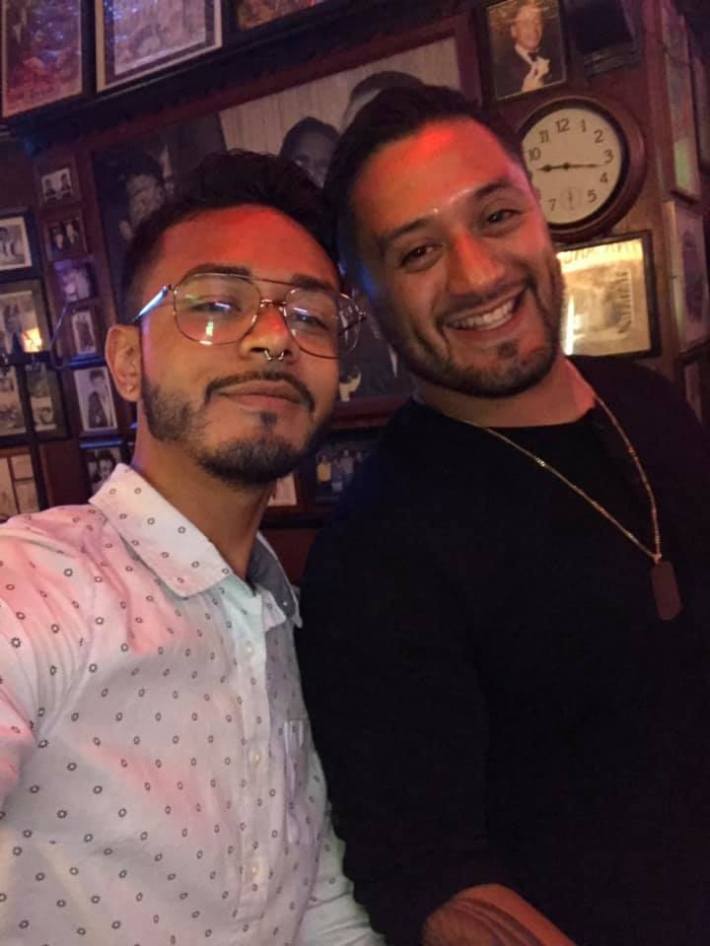 To mark the one-year-anniversary of his death, Paterimos' family raised a glass Sunday on the corner of Grand and Milwaukee avenues — orange juice for the kids, beer for adults — and toasted his life. 
They told stories as David Bowie and Chicago house music played in the background. Missing from the celebration was Paterimos' father, Kenneth Paterimos Sr., who recently died from coronavirus.  
The night before, Bueno celebrated his brother's life in his own way. 
A year prior, the night before the stabbing, Bueno and Paterimos visited three bars and restaurants in succession: Bandit, Green Street Smoked Meats and Ambassadors Public House. On Saturday, Bueno visited each one. 
"I went out alone to the bars to just feel like, the last little bit of life with my brother," he said. "Others would think that that's awkward, but it helped me in that way." 
Bueno said he hopes Chicagoans who want to remember and honor his brother will do so by taking better care of each other. 
"If you see something happening, stop taking out your cameras, go help the situation," he said. "If there's a fight breaking out, everyone go try to help, without an ego. If you need to call the cops, call the cops. If you need to stop drinking, stop drinking."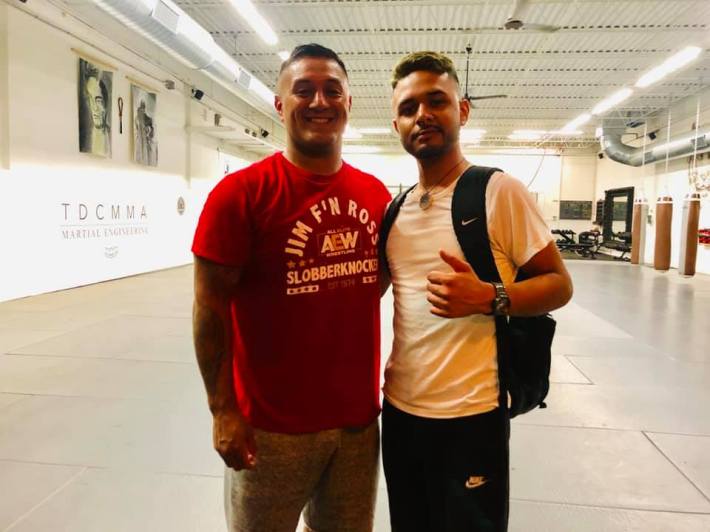 Mauricio Peña contributed to this report.
RELATED COVERAGE
Man Charged In Richard's Bar Fatal Stabbing Released From Jail, Wearing An Ankle Monitor At Home
New Details — And Witnesses — Emerge In Richard's Bar Stabbing Case
Man Accused In Richard's Bar Stabbing Of Kenny Paterimos Arrested, Due In Court Thursday
With Alleged Killer Walking Free, 100 People Gather At Richard's Bar To Demand Justice For Slain Barista
Man Wanted In Richard's Bar Stabbing Harassed UIC Students On His Block, Impersonated Police, They Say
Ex-Marine Wanted On Murder Charge In Richard's Bar Stabbing Has A Criminal Record, Remains At Large
Warrant Issued For Man Who Killed Pilsen Barista Outside Richard's Bar, Police Say
'Justice For Kenny' Protest Planned Outside Richard's Bar, Where Barista Was Stabbed To Death
Brother Of Slain Barista Tackled Killer After He Stabbed His Little Brother: 'This Isn't … Self Defense'
Homophobic Slur Yelled At Stabbing Victim Before He Was Attacked At Richard's Bar, Police Say
Do stories like this matter to you? Subscribe to Block Club Chicago. Every dime we make funds reporting from Chicago's neighborhoods.
Already subscribe? Click here to support Block Club with a tax-deductible donation.