FULTON MARKET — For more than a decade, Fulton Market's skyline has evolved as old warehouses and industrial buildings were leveled to make way for hulking office buildings.
As demolition permits threaten the survival of century-old buildings in the neighborhood, Preservation Chicago placed a series West Loop industrial buildings on their annual "Most Endangered" list.
This year's list includes the Old Archer Daniels Midland Wheat Mill, 1300 W. Carroll Ave. and the Tyler & Hippach Glass Company building, often referred to as the Cassidy Tire Company building at 344 N. Canal St.
The Braun & Fitts Butterine Factory/Wrigley Lodge/Salvation Army building at 509 N. Union Ave. was singled out as part of endangered West Loop industrial buildings, too.
"Chicago is known around the world as a city of architecture, for its historic built environment, and both its revolutionary architectural and engineering innovations," Ward Miller, executive director of Preservation Chicago, said in a statement. 
"These attributes are a great source of continued interest among its residents and heritage tourism. Yet, we as a city continue to lose important structures to demolition — buildings that other cities could only dream of building, of honoring, and repurposing."
Prominent West Loop developer Sterling Bay began demolition of the old Archer Daniels Midland Wheat Mill and silos earlier this month.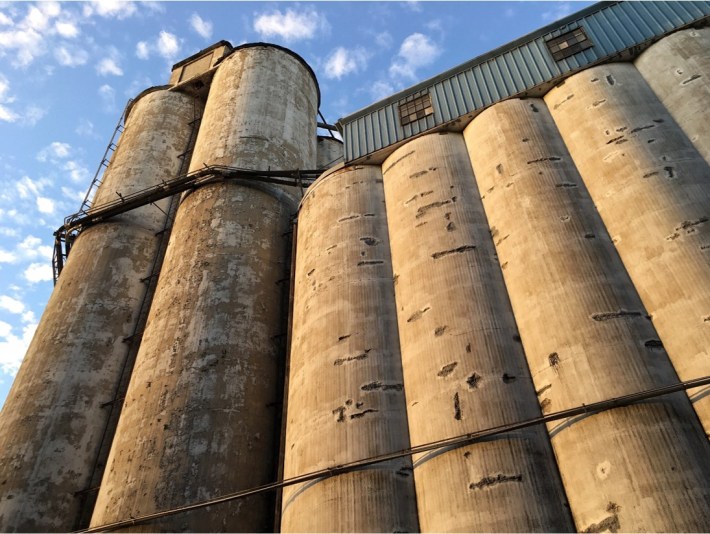 RELATED: Sterling Bay Begins Demolition of Old Archer Daniels Midland Flour Mill And Silos In Fulton Market
Built-in 1897 for Eckhart & Swan Milling Co., the oldest structures on the two-acre site were designed by John Flanders and William Zimmerman. Over time, parts of the 250,000-square-foot building have been rebuilt and added, including silos that were built in 1947, according to preservationists. 
With the demolition of the building, Miller previously told Block Club it signaled yet another loss of Fulton Market's history.
"These kinds of buildings and facilities are a link to our past," Miller said. 
Even as demolition has begun, no formal proposal has been submitted to the city to redevelop the site. Miller advocated for city officials to stop the "scorched earth" approach of granting demolition permits before alternative plans are approved.
On the eastern edge of the Fulton River District, Preservation Chicago argues the Cassidy Tire building is an "excellent candidate" for a Chicago Landmark designation.
Designed by Henry Schlacks and constructed in 1902, the building was moved 200 feet from its original location in 1908. It formerly housed the Tyler & Hippach Glass Company.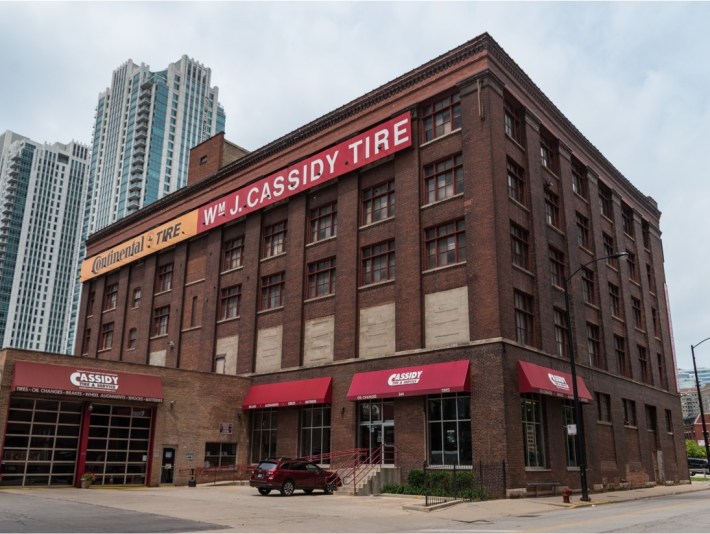 The fate of the building is also in limbo.
In 2019, the Habitat Company and Chicago-based architecture firm Solomon Cordwell Buenz unveiled plans to level the Schlacks-designed building to make way for a 375-foot, 33-story building with 343 apartments. During a community meeting, Miller urged the development team to incorporate the building into the design of the new building
For the Salvation Army building, Preservation Chicago encouraged its current owners, Ald. Walter Burnett Jr. (27th) and city agencies to urge potential buyers to preserve the structure as a requirement for purchase.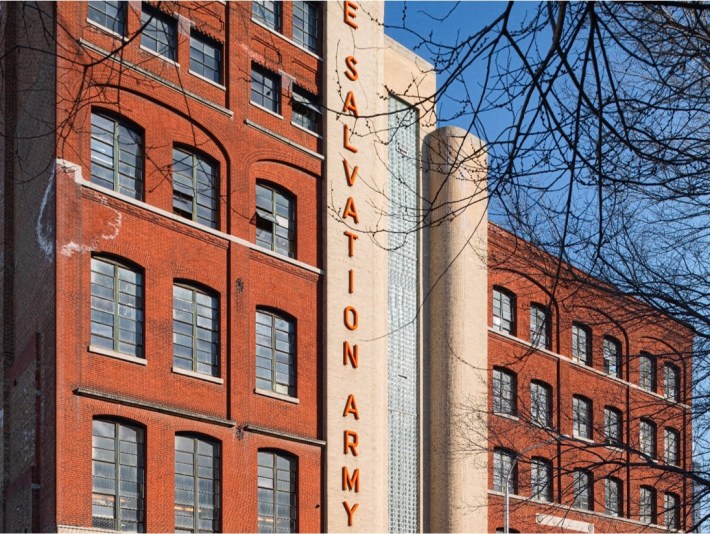 In reflecting on the demolition of Fulton Market buildings, Miller previously told Block Club that all buildings over 50 years old should have special demolition holds.
"As we have seen in the Fulton Market District, these buildings give us a sense of scale, tell us a visual history, give us a clue of what preceded the tall buildings that are now cropping all over the West Loop," Miller said. "We should retain what's important. It's history lost."
Subscribe to Block Club Chicago. Every dime we make funds reporting from Chicago's neighborhoods.
Already subscribe? Click here to support Block Club with a tax-deductible donation.