RIVER NORTH — Ald. Brendan Reilly (42nd) said he was attacked outside a well-known bar in his Downtown ward Thursday night, prompting the mayor to call for a police investigation.
Reilly, who has been a member of City Council for 14 years, said he was outside the Boss Bar, 420 N. Clark St., about 10:30 p.m. Thursday waiting for a friend to pick him up on the Clark Street side when a man started yelling at him from Hubbard Street.
"These guys came out of the middle of the street, out of Hubbard Street and were yelling unintelligibly," Reilly said Tuesday. "I had no idea what they were trying to say, I was trying to hear what they were saying. I said 'What are you saying' and kind of walked away because it looked like they were getting aggressive."
He described the attackers as two men in their early 20s.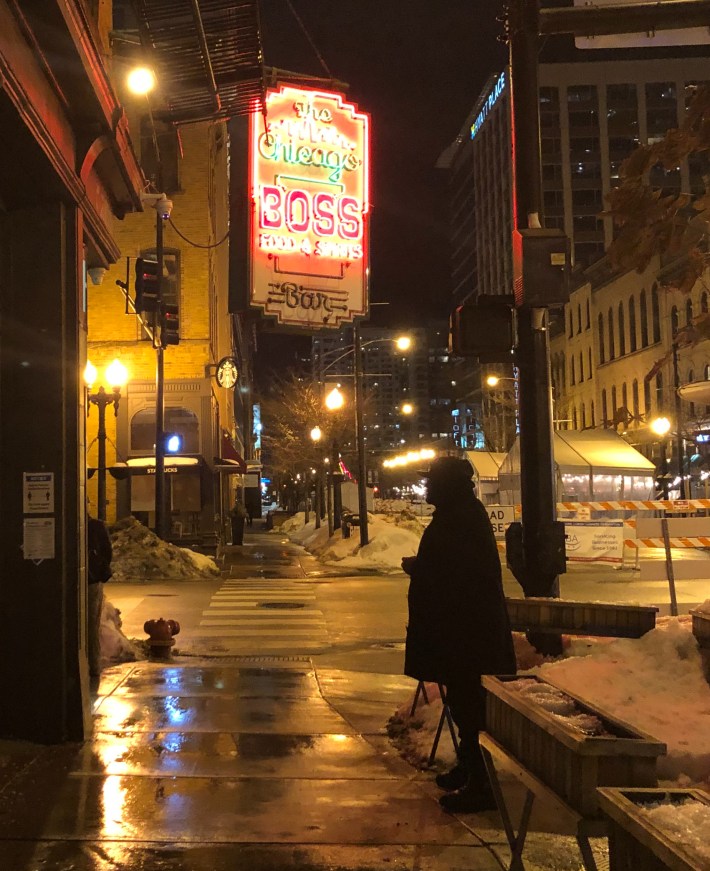 "There were two people, but one guy was really enraged, so I walked away. I didn't want to be part of those guys, but as I'm standing there all of a sudden I get bum-rushed by one of them and next thing I know I'm on the ground and he's trying to punch me.
"Within seconds of that a second person shows up and starts kicking me. Then, within seconds of that, a bouncer shows up and peels these guys off me and they take off. It all happened very, very quickly. I had never seen these guys before, they were younger guys. They looked pretty amped up. They looked like they had been out partying."
Reilly said he does not believe the men recognized him and the attack may have been a case of mistaken identity. After the attack, Reilly said the men ran to a nearby car and drove off.
Reilly said the entire incident probably lasted "25 seconds" and while he felt it didn't merit medical attention or a police report, he did talk to the media.
"The great news is that I came out of it fine. I hit the ground, that's not fun, but otherwise I didn't have any damage on me."
Asked about bruises, Reilly said he suffered "minor bumps and scrapes but nothing significant at all."
On Monday, Mayor Lori Lightfoot's spokesman, Isaac Reichman, issued a statement saying she was instructing the police to investigate.
"After just hearing about the attack against Alderman Reilly which took place on Thursday night, Mayor Lightfoot is deeply concerned and has directed the Chicago Police Department and the Department of Business Affairs and Consumer Protection to conduct a full investigation of this incident, including the delay in reporting."
However, Reilly said police reached out to him before Lightfoot took action and regrets not calling the police initially.
"Here's the thing. This happened very quickly and I wasn't injured," he said. "To be clear, the bar staff offered and I said 'Look guys, it's fine. It's over, they're gone.' I was trying to go home when it happened so I said I just wanted to go home and call it a night."
"I was in shock, but my friend who drove me home examined me and it didn't look like I needed to go to the hospital. I said let's chalk this up to a terrible experience and go home. That was while I was in shock. In hindsight, should I have [called the police], I probably should have. I'll acknowledge that but again, it happened very quickly and I was a bit of in a state of shock but I wasn't hurt. "
Since the alleged incident, Reilly has called for more police to be assigned to the area, adding that he's called for that in the past.
"I've been doing that for awhile. It's distressing and it's something that I've been working with my colleagues on to get more resources and smarter resources to the police department," Reilly said.
There are cameras on the outside of Boss Bar and also outside many nearby businesses, as well as a Chicago Police Police Observation Device (POD) camera on the southwest corner of Clark and Hubbard Streets where the Boss Bar is located.
On Tuesday, CPD spokesman Sgt. Rocco Alioto said "Area 3 Detectives are reviewing any available surveillance videos from the area. The investigation remains ongoing and if anyone has any information please contact Area 3 Detectives at 312-744-8261."
Employees at Boss Bar, which has been in business since 1987, refused to comment and calls and emails to the bar were not returned.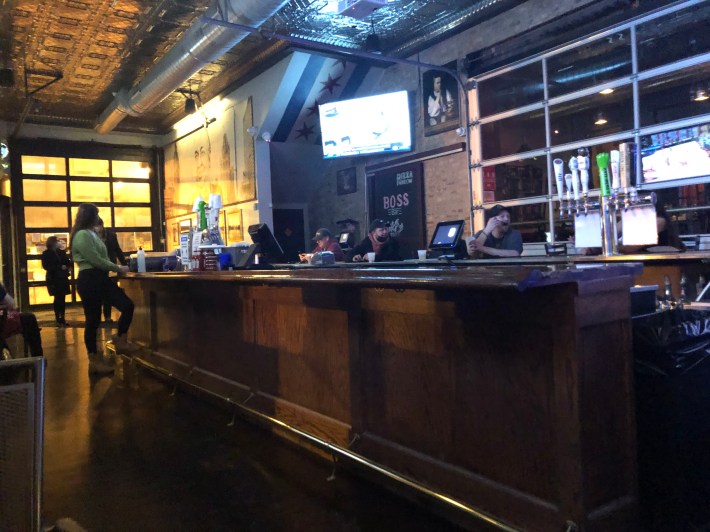 Subscribe to Block Club Chicago. Every dime we make funds reporting from Chicago's neighborhoods.
Already subscribe? Click here to support Block Club with a tax-deductible donation.