FULTON MARKET — After more than a century, the former Archer Daniels Midland flour mill on Fulton Market's western edge is being demolished.
Sterling Bay began demolition on the 124-year-old structure at 1300 W. Carrol Ave. Thursday. The work will take up to three months to complete, said Julie Goudie, a spokeswoman for Sterling Bay.
Amid the COVID-19 pandemic, Sterling Bay is working within city procedures and is undertaking safety protocols, Goudie said in an email.
"This is not demolition by implosion, but rather a demolition to be carried out through the use of several material handling machines that surgically dismantle the structure from the top down," Goudie said. "This process will ensure a controlled removal of all building materials from the worksite."
Built in 1897 for Eckhart & Swan Milling Co., the oldest structures on the two-acre site were designed by John Flanders and William Zimmerman. Over time, portions of the 250,000-square-foot building have been rebuilt and added, including silos that were built in 1947, according to preservationists.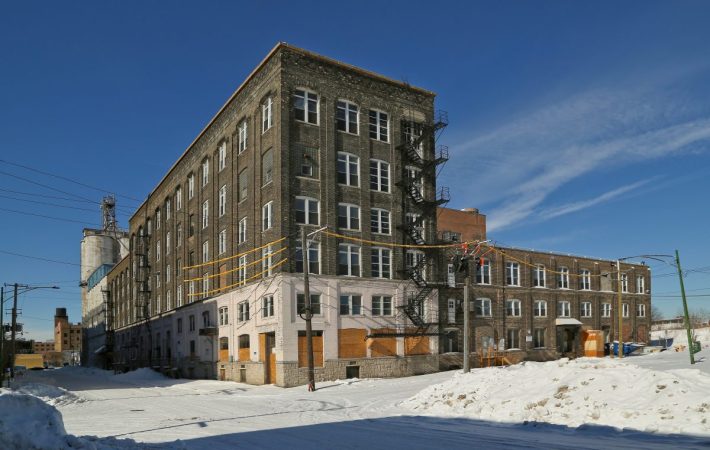 The latest demolition in the changing neighborhood signals yet another loss of Fulton Market's history, said Ward Miller, executive director of Preservation Chicago.
"These kinds of buildings and facilities are a link to our past," Miller said. 
Over the last decade, the Fulton Market neighborhood has seen a development boom. The former meatpacking and production district has become filled with office towers, luxury hotels and tech companies like Google.
"This particular part of town was known for its production of food and items that were sold in a wholesale setting and so much of that story has been lost," Miller said.
Goudie said Sterling Bay explored numerous options to preserve some of the ADM silos and lofts, but "due to the age and condition of the infrastructure, [the company] determined the most practical step forward is the demolition and clearing of the site."
Sterling Bay is currently evaluating multiple retail/residential development options that will be shared with community at a later date, Goudie said.
No formal zoning requests have been formally filed.
Sterling Bay has been active in the neighborhood. Last year, the company got approval to build a 14-story office building one block away from the ADM site at 1200 W. Carroll Ave. A previous rendering of that building on the corner of Racine and Carrol showed and additional development at 1300 W. Carroll Ave that incorporated the old silos in the plan.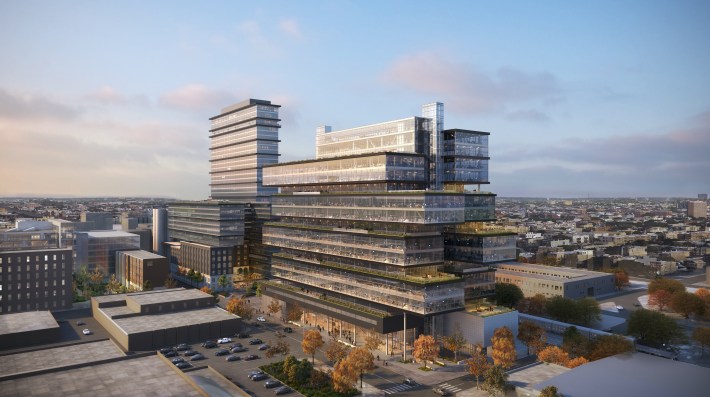 Sterling Bay managing principal Keating Crown told the Tribune, who first reported on the demolition, that the company tried to incorporate the silos in an office development or convert them into a recreational use like a climbing wall, but ultimately, the "structural integrity was not there."
Chicago-based Archer Daniels Midland announced plans in 2017 to close the more than century-old plant and move to Downstate Mendota. That new facility opened two years later. 
Sterling Bay purchased the Fulton Market site and detailed plans for a new Metra train station as part of the redevelopment, according to the Tribune.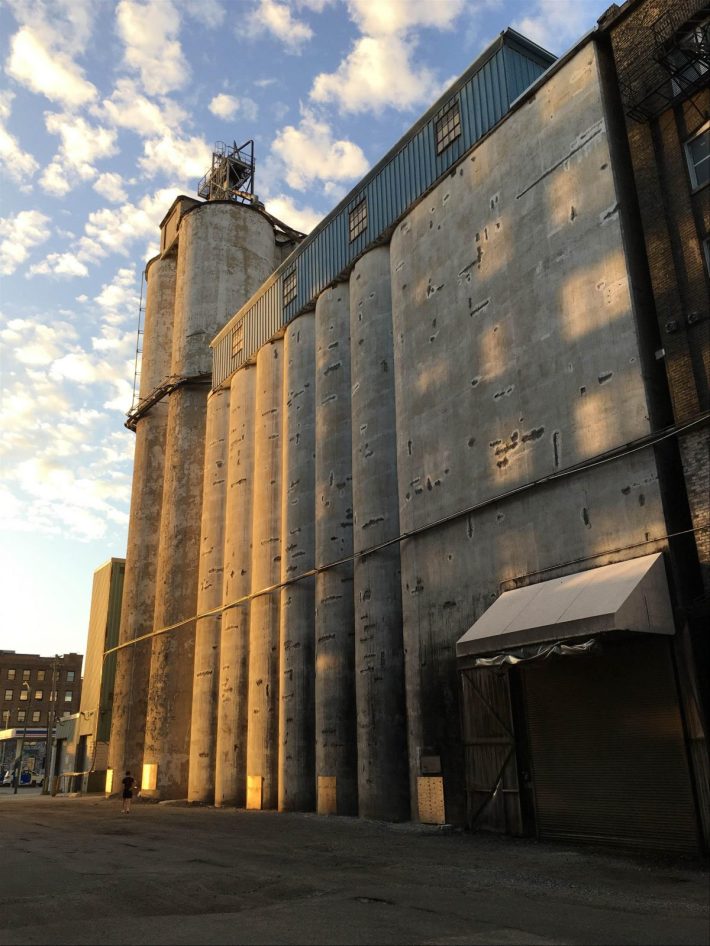 Last year, Miller was hopeful after seeing Sterling Bay's renderings that showed the silos. But after a demolition permit was issued, he was disappointed to see yet another piece of the neighborhood lost.
The building could have been an "amazing reuse story…showing their talents and ability to work around complex issues," he said.
"This would have been an important commodity to retain and reuse," Miller said. "As we have seen in the Fulton Market District, these buildings gives us a sense of scale, tell us a visual history, give us a clue of what proceeded the tall buildings that are now cropping all over the West Loop."
Miller said more should be done by the city to protect all buildings over 50 years. "This is disappointing on several levels," Miller said. "We should we retain what's important. It's history lost."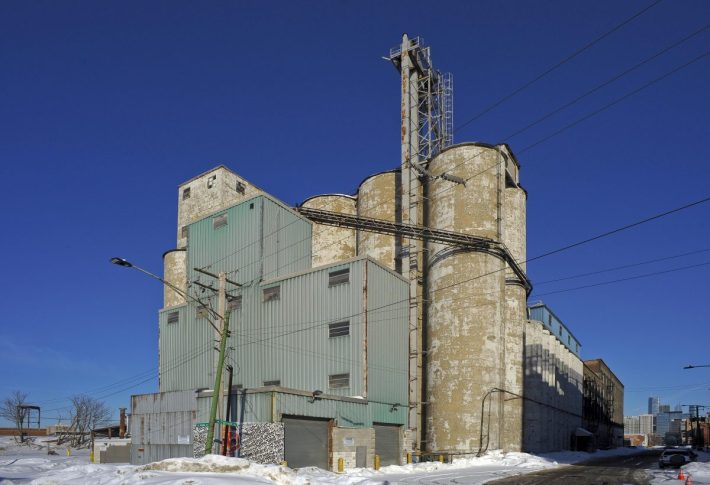 Subscribe to Block Club Chicago. Every dime we make funds reporting from Chicago's neighborhoods.
Already subscribe? Click here to support Block Club with a tax-deductible donation.