LAKEVIEW — A proposal for a 48-unit apartment building that would replace Zia's Lago Vista restaurant in Lakeview already has key backing from the local alderman, but some neighbors aren't happy, saying the project is too big for the area and would cause traffic problems.
Ald. Matt Martin (47th) said last week he approved Mavrek Development's rezoning request for 3817–19 N. Ashland Ave. The change would allow the firm to construct a five-story, 48-unit apartment building in Zia's place.
The proposal's site is less than a half-mile from the Irving park Brown Line station and Ashland Avenue bus corridor, so the development would meet the city's transit-oriented development ordinance, exempting the building from standard on-site parking requirements.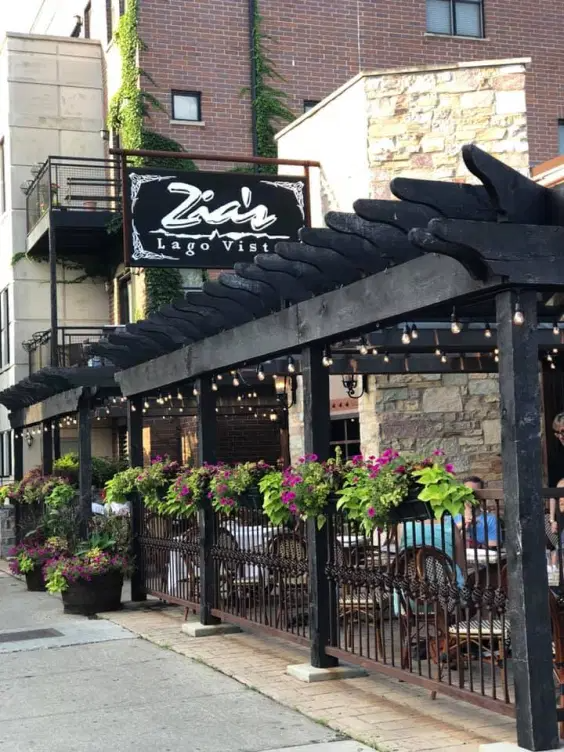 The site would have 24 car parking spots and 36 spaces for bicycle parking, developers said.
Neighbors say 48 new apartments is too dense for that area of Lakeview.
"This proposal is a lot bigger in terms of unit density than anything else in the area, so with that comes considerations around car traffic," said Danielle Gould, who lives next door to Zia's.
The building Gould lives in has 22 units.
"The important point is that it's not the size of the building structure; it's the number of units in it because it causes them to need a loading dock in the back alley," Gould said, adding that nobody using the alley has a loading dock. "They're going to have a special loading zone in the front, and they should use that for move-ins."
Lori Leon, who lives south of Zia's and shares an alley with the restaurant, said that because Ashland is separated by a median, drivers often use the alleys and side streets to get around the area because they can't easily turn south on Ashland.
During the school year, the alleys are also used by kids going to and from James G. Blaine Elementary School, 1420 W. Grace St., or Lake View High School, 4015 N. Ashland Ave.
"This alley is filled with kids and basketball or hockey nets, so we've got a couple of speed bumps, but two cars cannot pass each other easily on this alley," Leon said. "So the idea of adding 24 more cars to this alley is just mind-blowing."
Martin said he was aware of the immediate neighbors' concerns, so he required the developers to conduct a traffic study, which was presented during a previous community meeting.
Martin also asked the city's transportation department to review the study and provide feedback. City officials determined the development would have a "limited impact" on traffic and pedestrian safety.
To address these concerns, the building will be removed from the permit parking "buffer zone," meaning its residents won't be able to park in the area bounded by Irving Park, Broadway, Addison and Ashland.
The developers also will have to pay for a standing zone in front of the building for delivery drivers to use, and regulate use of the loading dock in the alley to avoid traffic jams.
The building would have 31 one-bedroom units rented for $965 to $1,800 a month; 13 two bedrooms for $1,300 to $2,800; and four three-bedroom units for $1,400 to $3,300, developers said.
Ten of the units, including one three-bedroom apartment, will be priced affordably, which is more than double the number of affordable apartments required by the city's affordable housing ordinance.
In a statement announcing his approval for the zoning change, Martin said he was "pleased to see much-needed affordability come to the Lakeview neighborhood."
The proposal now will be reviewed by the city's Zoning Board.
Jake Wittich is a Report for America corps member covering Lakeview, Lincoln Park and LGBTQ communities across the city for Block Club Chicago.
Subscribe to Block Club Chicago. Every dime we make funds reporting from Chicago's neighborhoods.
Already subscribe? Click here to support Block Club with a tax-deductible donation.