AVONDALE — A 31-year-old bicyclist is facing a long road to recovery after a driver hit her and took off in Avondale earlier this week.
Alex Betzel was riding in the 3500 block of North Kimball Avenue about 2:20 p.m. Wednesday when a driver in a dark-colored car hit her while trying to turn right onto Addison Street, police and family said. The driver then ran over Betzel and took off, police said.
Alex Betzel's brother, Mike Betzel, said his sister was on her way to Home Depot to run a "quick errand" at the time. He said she is an avid cyclist and was trying out a custom bike she had been building for a few months.
After the near-fatal crash, Alex Betzel was rushed to Illinois Masonic Hospital, where doctors put her in a medically-induced coma due to the extent of her severe injuries.
Fortunately for the Betzel family, Alex Betzel is expected to recover. She was up and responsive as of Friday afternoon.
"We know she's very, very strong," her brother said.
Alex Betzel's sister, Joanna Blazek, agreed, saying, "Out of all of us, she's the strong one."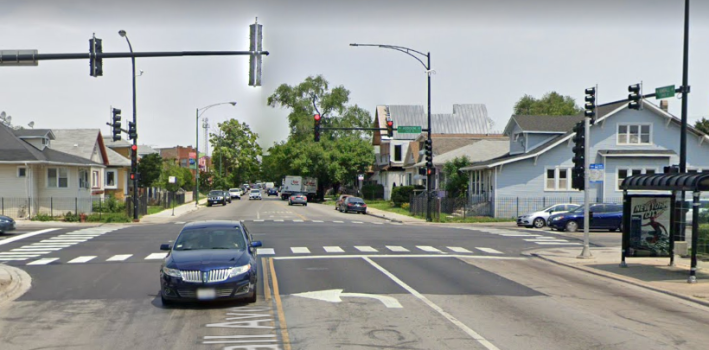 Betzel's family is asking anyone with information about what happened to come forward.
Detectives have yet to make any significant headway in the case. Surveillance footage has been "inconclusive" so far, Mike Betzel said, but detectives are continuing to investigate.
"Everybody makes mistakes, but leaving the scene of the crime, there's something they're hiding … . They didn't want to be there when police got there," he said.
Joanna Blazek said people keep asking "What type of person would do this?" — and her family is still grappling with that question.
"People are expecting us to be like, 'It's a horrible person/ It's a sociopath.' All of us are like, 'It's probably a person who knows they made a mistake and they're scared right now,'" she said. "I want them to come forward and face what they've done."
Alex Betzel grew up in suburban La Grange but has lived in the city for several years. She currently works as a fundraiser for WTTW, her brother said.
As the investigation continues, Betzel's family wants neighbors to know the crash wasn't her fault.
"The police confirmed she was completely in the right. She follows the rules. She plays it safe," her sister said. "For this to happen to her, it just concerns me for all other people who ride their bikes as their main mode of transportation in the city. It makes me feel like no one is safe."
Subscribe to Block Club Chicago. Every dime we make funds reporting from Chicago's neighborhoods.
Already subscribe? Click here to support Block Club with a tax-deductible donation.