CHINATOWN — A Chinatown staple that's been in business for 25 years is facing eviction after falling behind in rent because of the ongoing coronavirus pandemic.
Triple Crown Restaurant, located just inside Chinatown's main gate at 2217 S. Wentworth Ave., fell $184,000 behind in rent over the past year, according to second-generation owner Spencer Ng.
While all Chicago restaurants have struggled because of the pandemic, with many forced to close, Chinatown eateries suffered sooner and more dramatically because of racist tropes surrounding the origins of the virus, Ng said.
"Everything was shut down in March but it affected us starting in December [of 2019]," Ng said. "When [Trump] was calling it the 'China Virus' and the 'Kung Flu,' Chinatowns across America were hit hard. We were getting prank calls left and right, people asking for bat soup, asking us for fried rice with a side of Corona. It's so ignorant."
Sam Toia, president of the Illinois Restaurant Association, said 2020 was a hard year for every restaurant in Chicago, but more so for those in Chinatown.
"Restaurants have been devastated over the last 11 months. However, restaurants in Chinatown have been devastated over the last 12 and a half months," Toia said. 
Ng said the restaurant tried for months to work out a deal with the building owners, brothers Michael and Allen Wing, but efforts were unsuccessful.
He said the rent for Triple Crown is about $25,000 per month, a rate they could only afford to pay through April of last year.
However, Ng said he made payments of $8,000 in June, July and August and thought he had an understanding with Michael Wing until it was later nixed.
Reached by phone Monday, Michael Wing referred all calls to his attorney, William Dorsey.
"The landlord worked with the tenant to try to find a resolution before the lawsuit was commenced, but there was no payment of the base rent since April of 2020. So, if you run the math, that's a pretty long time without paying any rent," Dorsey said in a statement.
Ng said he was especially disappointed that Wing, who is also Chinese, took their dispute to court and is trying to evict him, noting that Triple Crown has been a tenant on Wentworth since 2008. Previously, the restaurant, started by Ng's mother in 1996, was on 22nd Place.
He also said he proposed basing the rent on restaurant sales — which he said were down 76 percent in 2020, but the Wings rejected it.
"We proposed a sliding scale, charging us 10 percent of gross sales, but they didn't accept that at all," Ng said.
Toia said restaurants and landlords have adjusted rent agreements because of the pandemic with mixed results. The bipartisan Restaurants Act proposal would make such negotiations moot, he said.
"Right now we have a lot of landlords working with restaurateurs and we have a lot who are not. That's why we've been pushing hard for the Restaurant Act. [Paycheck Protection Program loans were] good but the Restaurant Act would definitely help restaurants like Spencer's in Chinatown," Toia said.
Ng said Triple Crown did get some Paycheck Protection Program money but it was spent on vendors and employee salaries. He said the restaurant is getting by "day by day." His dining room, which typically seats 190 people, currently has a maximum capacity of 25 patrons due to state COVID-19 rules.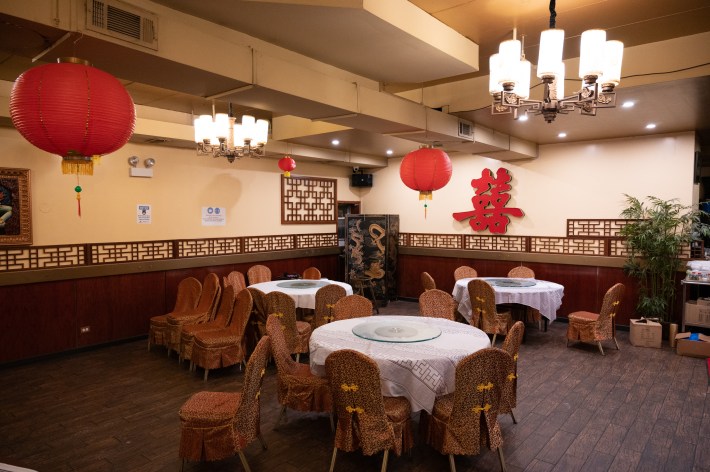 "We didn't want to open back up but our servers wanted to work. For me, it's all about them because they have families to feed and a lot of them have been with us since we began," Ng said.
Ng added that carry-out orders only accounted for about 10 percent of his business in the past so relying on them isn't feasible. 
"It doesn't make up for the foot traffic we had and the tourism. Chinatown is a big attraction for people at McCormick Place and then Chinese New Year is coming up and we normally have banquets around that, but we have nothing lined up this year."
Ng added that the restaurant is planning to offer online dumpling making classes to bring in some additional revenue, but is ultimately hoping for the city to loosen the capacity restrictions on restaurants and would like some understanding from the court.
"I'm hoping we can work something out but right now we're just going day to day. It's been a stressful year."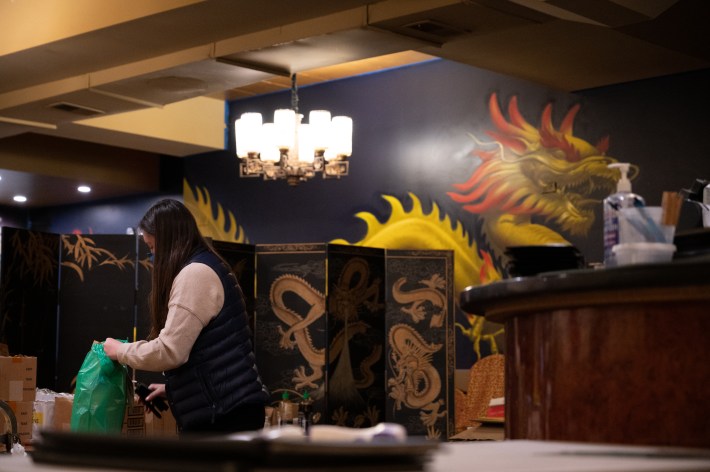 Subscribe to Block Club Chicago. Every dime we make funds reporting from Chicago's neighborhoods.
Already subscribe? Click here to support Block Club with a tax-deductible donation.