HYDE PARK — An anonymous donation of more than a half-million dollars will allow the Hyde Park Art Center to give unrestricted cash to Chicago's independent artists navigating the coronavirus pandemic.
All 50 artist-run spaces that participated in the center's "Artists Run Chicago 2.0" exhibition last fall will receive $8,000 grants, while the remaining funds will allow 20 more artists to receive the same amount.
"It's important to fund these artist-run spaces because they're at the root of art making and cultural production in this city," said Allison Peters-Quinn, director of exhibitions and residency at the Hyde Park Art Center.
The second round of Artists Run Chicago Fund grants will prioritize artists who identify as Black, Indigenous and people of color; women; LGBTQ+ artists; and artists with disabilities. A full set of guidelines will be available later this month.
Applications will be accepted on the center's website throughout March. In total, the center will give away $560,000 to Chicago's independent art spaces.
The Hyde Park Art Center is directing money to spaces "that generate art at a neighborhood level" without the backing of large institutions, Peters-Quinn said.
"It can be a temporary market or a festival — there are so many different ways to realize art and community coming together," she said. "People shouldn't feel like they need to have a [physical] space in order to receive a grant. We're thinking more broadly about art production in the city."
The ARC 2.0 exhibition, which ran Sept. 1–Nov. 2, was the sequel to a Hyde Park Art Center show held in 2009. The exhibitions emphasized the diversity of artistic spaces throughout the city, Peters-Quinn said.
This year's show featured spaces like the Sweet Water Foundation, which has turned once-vacant Washington Park properties into a sprawling art and agriculture campus, and the Western Pole "gallery," a lightpole at 2201 S. Western Ave. that hosts a new, letter-sized creation every week.
Taken together, the ARC shows highlighted the constant turnover within Chicago's underground art scene. Of the 36 artist-run spaces that participated in the initial exhibition, only six still existed at the time of the sequel, Peters-Quinn said.
The $8,000 grants are "going to make a huge impact" on the small spaces highlighted in ARC 2.0, she said. The artists will "determine how they can use it; whether it's new programs, new staff to help them fundraise more, or making their programs stronger."
For the 4th Ward Project Space, 5338 S. Kimbark Ave., the grant will pay for day-to-day costs and soundproofing — an important project considering the space operates in a residential building.
As "a really small operation," $8,000 is a "tremendous" amount of money to fall into the space's lap, co-founder James Kao said. He has run the space with Valentina Zamfirescu, Mika Horibuchi and SaraNoa Mark since 2014.
"My reaction was complete surprise," Kao said. "I was actually in the car driving [when Peters-Quinn notified him of the award], and I had no idea what she was talking about. I slowed down and asked her, 'Can you repeat that please?'"
The ARC funding is "a signal that our work at the 4th Ward Project Space — as well as all exhibition spaces across Chicago — is important to the community," Kao said.
That recognition and funding is all the more precious given the pandemic, which has closed most in-person opportunities for artists to display their creations.
The 4th Ward Project Space has been closed since March 11 — four days before an exhibition from Selva Aparicio was set to open. Kao is "optimistic" the space can reopen in September after 18 months on hiatus.
Coronavirus has also impacted artists' other income streams, he said.
"Many artists work in food service, and those jobs are difficult — if they even exist," Kao said. "People have been let go, jobs have been lost. … [The anonymous donation] is just an affirmation that [artists] want to take care of each other."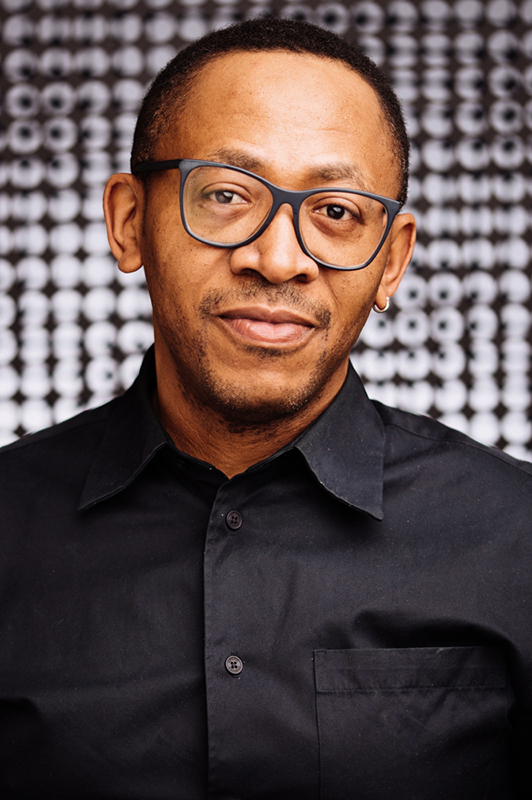 At the Blanc Gallery in Bronzeville, the ARC grant will sustain the gallery as it provides a space for South Side creatives to "test the waters" of the professional art world, curator and collaborator Norman Teague said.
Teague has deep ties to the gallery, 4445 S. King Drive, and the neighborhood. His first solo exhibition, "BlkHaUS," opened at Blanc in 2016, and he attended Mollison Elementary right next door.
One of Blanc's ongoing programs is the Deeply Curious residency, which allows local artists to connect with each other and discuss their creative processes. It's centered around the question, "What are you deeply curious about?"
"Maybe these conversations have allowed [the artists] to veer their work in a different way, or opened their eyes to narratives they might have gathered," Teague said. "We are supported throughout this residency to bounce ideas off each other and examine our own performance. We find a safe space for artists to be amongst one another."
Through Deeply Curious and other programs, owners Cliff Rome and Eileen Rhodes treat Blanc's artists as "family," Teague said.
"They ask for very little commission off of works [sold] — they're really just wanting your voice to be heard," he said. "These are the types of establishments I think any sort of grant funds should be tailored to."
The ARC grants reflect a growing trend in the art world, Teague said: Funders are "slowly catching on" that small, unconventional galleries can impact their communities just as much as "white-walled," prestigious institutions.
"It could be a garage, it could be someone's nicely curated gangway," Teague said. "The non-traditional ways are really moving to the forefront of how we want to show work, and we know those who want to patronize these works will show up."
Subscribe to Block Club Chicago. Every dime we make funds reporting from Chicago's neighborhoods.
Already subscribe? Click here to support Block Club with a tax-deductible donation.