UKRAINIAN VILLAGE — Last year, restaurateur Robert Magiet helped thousands of hungry neighbors by partnering with The Love Fridge and organizing two massive holiday meal giveaways.
He doesn't plan to slow down in 2021.
Magiet, owner of TaKorea Cocina, 1022 N. Western Ave., is buying out neighborhood tamale vendors and delivering food to people experiencing homelessness at encampments and shelters.
The effort began last Friday when Magiet noticed a Humboldt Park tamale vendor bundled in at least five layers of clothing selling her tamales in 15-degree weather. By the time Magiet showed up, the woman had about 10 dozen tamales left.
"I just pulled over and said, 'If I buy all your tamales, will you go home?'" he said. "The vendors are so grateful. They're honestly in disbelief that it's happening."
Since then, Magiet has woken up at 5:30 a.m. daily and bought out a different tamale vendor. Buy-outs average $350 for 20-25 dozen tamales, and Magiet always leaves a $50-$70 tip — for the vendors and for the people making the tamales.
After buying the tamales, Magiet drives the food to local homeless shelters or encampments. He's partnered with Breakthrough Urban Ministries and Franciscan Outreach and he hopes to partner with more.
In addition to buying out tamale vendors to feed the unhoused community, Magiet recently partnered with West Town's Bartoli's, 658 N. Ashland Ave., and Wicker Park's The Stop Along, 1812 N. Milwaukee Ave., to buy pizzas at cost to feed families in need.
If he can build a reliable base of volunteer drivers willing to meet on a regular basis, Magiet said he could scheduled more deliveries and feed more people.
"There's so many people that are in need," he said. "We're not stopping. This is gonna keep going on for a long, long time."
Last year, Magiet spearheaded a hugely successful benefit for Thanksgiving, followed by a Christmas meal giveaway. He also recently teamed up with the owner of Giant and Chef's Special to use Giant's food truck to provide hot meals to the unhoused community.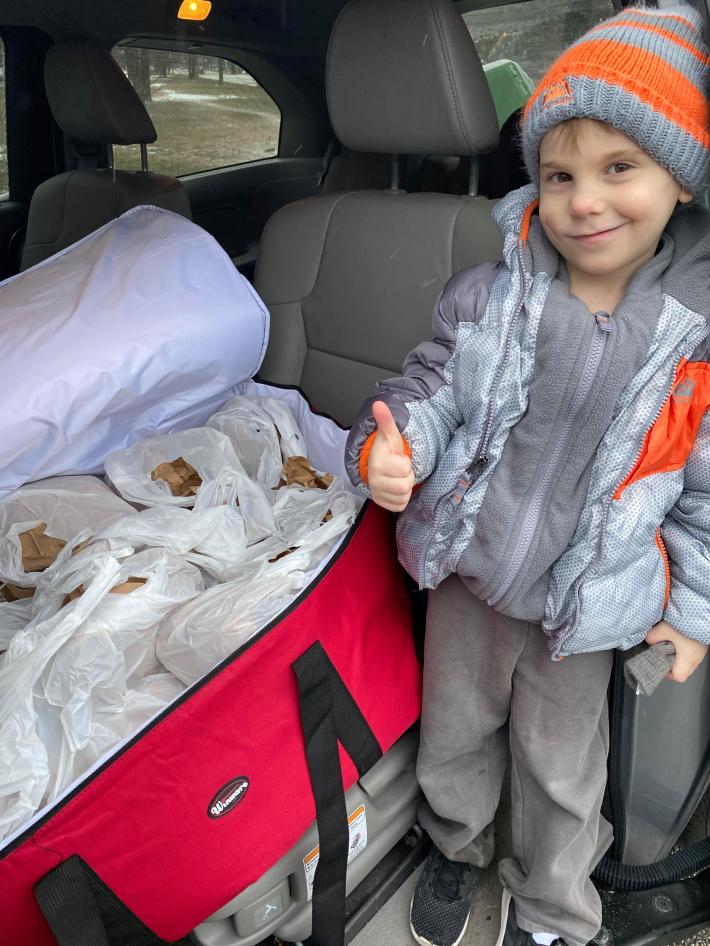 RELATED: Chicago Chefs Team Up To Bring Hot Meals To Chicagoans Experiencing Homelessness
Magiet told Block Club in November the initial meal giveaway was partially inspired by his partnership with the Love Fridge, a nonprofit giving away food through refrigerators placed around the city, as well stories of child hunger shared by his wife, who is a Chicago Public Schools teacher. 
RELATED: After Providing 1,300 Thanksgiving Meals, West Town Restaurants Plan Christmas Meal Giveaway
Since the Christmas meal giveaway neighbors have continued donating to the West Town Feeds budget. Those funds support the pizza and tamale giveaways, Magiet said.
Magiet has been documenting his efforts on Facebook and hopes to attract more volunteers to assist with early morning, afternoon and weekend food deliveries.
Anyone interested in volunteering should email westtownfeeds@gmail.com and put "VOLUNTEER" in the subject line.
Anyone in need of food can request a pizza delivery by sending an email.
Those who have suggestions regarding tamale vendors to visit, shelters to partner with or locations of encampments in need should send an email, too.
Magiet said anyone wishing to schedule a food delivery need not explain their personal circumstances. A delivery address and number of members of a family is all he needs.
"I don't need to know the struggles they're going through," he said. "I feel bad, sometimes people feel like they need to tell me all their struggles. … There are no qualifications. If you feel like you're in need, reach out. We got you."
You can donate to West Town Feeds via Venmo @takoreacocina or Zelle to 773-807-0057. Write "FOOD CARTS" in your donation.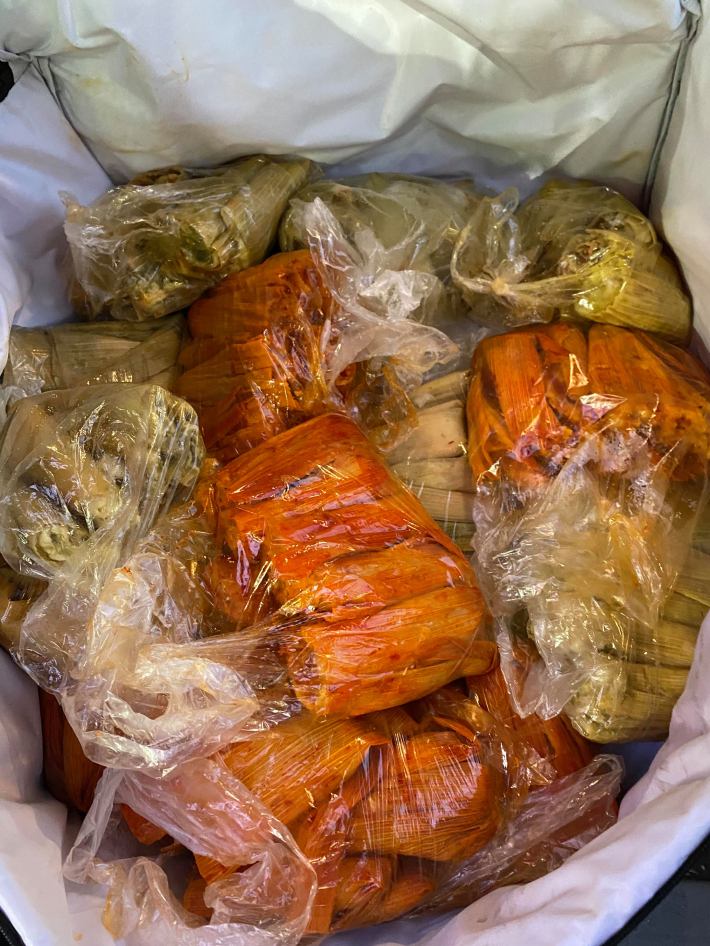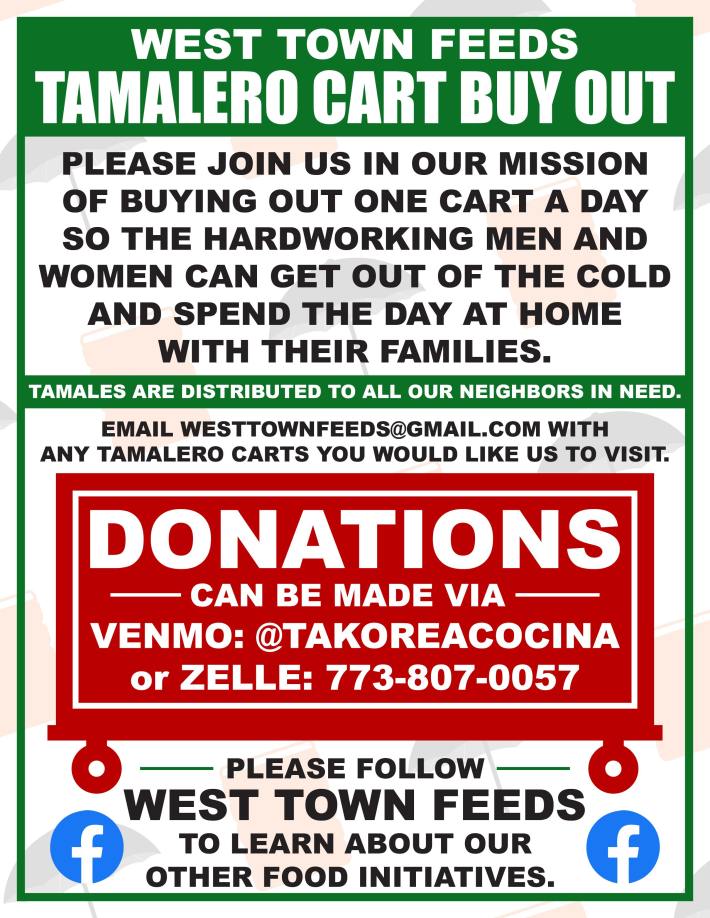 Subscribe to Block Club Chicago. Every dime we make funds reporting from Chicago's neighborhoods.
Already subscribe? Click here to support Block Club with a tax-deductible donation.